 A fountain can be a beautiful thing: a place to find respite on a hot summer's day, a backdrop for a souvenir photo, even a romantic spot to share a smooch with the one you love. However, there are some fountains that are not suitable for any of the above.
Thanks to humanity's penchant for a good-old-fashioned bathroom joke or some male sculptor's preoccupation with breasts, we can enjoy some beautiful public fountains depicting private parts in private moments. Statues that write prose in faux urine? Yup, there's a fountain for that. A man eating children by the handful? Yup, there's a fountain for that too.
We submit, for your titillation, ten of the world's most inappropriate displays of water.
Related
Before You Go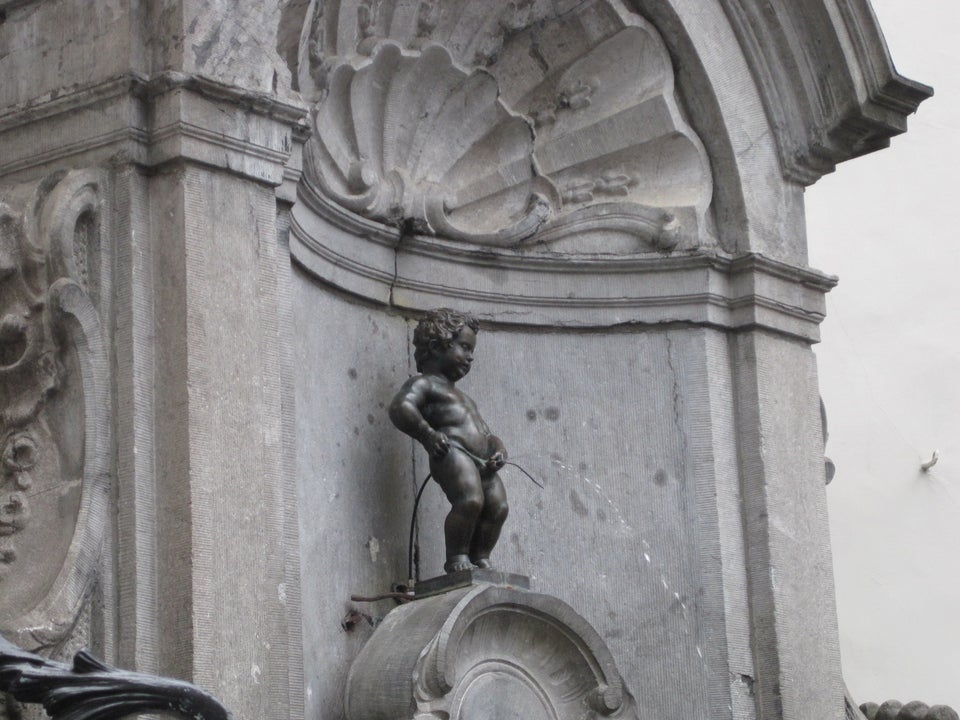 The Inappropriate Fountains Of Europe