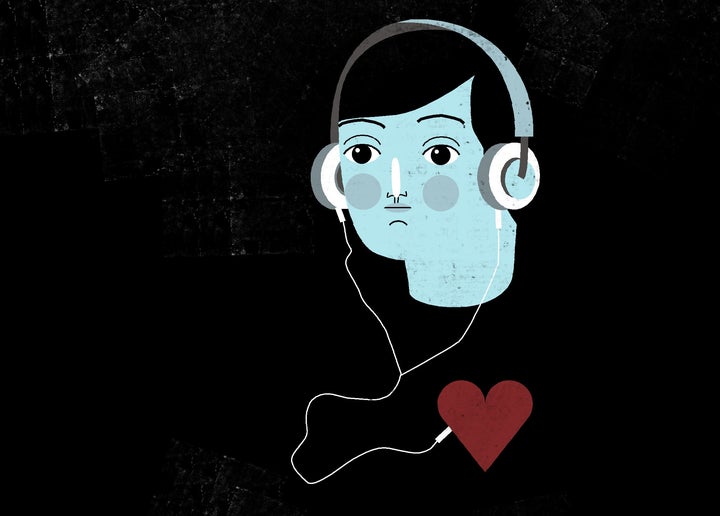 Much like love itself, assembling a list of podcasts about love (and lust, dating, singlehood, breaking up, etc.) is a challenge.
Here's why: after we checked off the basic categories of relationship and sex advice from our playlists, drawing a line between what was a "love" podcast and what wasn't was harder. Any storytelling podcast, it seemed, could fall under the umbrella of causing warm, heart-stirring emotions in a listener -- listen to "Love+Radio," "Snap Judgment" or "Strangers" and see if at least one episode doesn't leave you surreptitiously blinking away tears at your desk. Beyond that, subject-driven podcasts -- for example, sewing in "Seamless" or technology in "Note to Self" -- sometimes end up relating to the endless ways humans get together or drift apart, and all the maneuvers that could happen from point A to point B.
A recent episode of Gimlet's "Sampler," a podcast that compiles interesting bits of audio from the vast offerings out there, proved that a love story emerged from a long-running show centered around Disneyland. (Listen to that one, too -- it's good.) This discovery isn't all surprising. On a platform where nonfiction storytelling is still largely the name of the game, what it means to be human is explored over and over again, in new and moving ways. And, often, what it means to be human involves love.
Still, we can't rightfully recommend simply listening to all of the podcasts (you have the time, right?), so here are a few choice ones that often tackle the matters of the heart.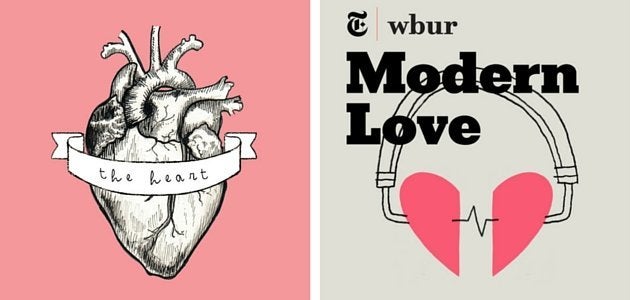 Podcasts For When You Just Want a Darn Good Story
"The Heart," hosted and co-founded by Kaitlin Prest and co-founded by Mitra Kaboli, describes itself as an "audio art project and podcast about intimacy and humanity." The format isn't static, but the long-running program (originally titled "Audio Smut" when it began in 2008) maintains a distinct feel that's more like reading someone's diary, or watching a sparse yet emotional film, as compared to reading a newspaper. Whether an episode is more like a nonfiction narrative ("Idiot + Dummy"), closer to a traditional interview ("Beauty Is Pain"), or a mix of reporting and personal experience ("The Magic Wand"), each one will bring you closer to feeling like you're less alone in this mad, mad world. A bonus: "The Heart" does a great job representing love beyond straight relationships.
Even non-New York Times subscribers can hear stories from the paper's popular "Modern Love" column on the go, thanks to the podcast of the same name. For those unfamiliar with the topic, the column includes essays about brief romantic encounters, crushes, long-term relationships -- essentially, the gamut of loving experiences. The podcast adds an additional element (besides being much easier to take in on a crowded train) with celebrity narrators. Having Judd Apatow or Emmy Rossum read a love story to you is not too shabby.

Podcasts For When You're In The Middle Of a Romantic Quandary
If love were easy, the world wouldn't have nearly enough material to write songs. And even though being a human who sometimes likes other humans can be a challenge, that doesn't mean you have to go it alone. Enter advice columnists, whose sage words of wisdom are now readily available to be piped into your headphones on a lonely, introspective walk. "Dear Sugar Radio," the audio analogue of the popular Rumpus column, is hosted by Cheryl Strayed and Steve Almond. The former, Strayed, catapulted "Sugar" from a niche corner of the Internet to a New York Times bestselling book. The two Sugars dispense thoughtful, empathetic advice, often dealing with topics of love.
Another podcast that started as a regular newspaper feature is "Savage Lovecast," hosted by Dan Savage, known for his real-talk counsel and lack of fear about tackling any topic under the love and sex umbrella. (Speaking of love and sex, The Huffington Post has a nice pod about that very topic. Just FYI.)
But if you've been listening to Dan forever -- he did start the show in 2006, unheard of in podcast years -- give Molly McAleer's "Plz Advise" a try. A different guest appears on most episodes. Go back into the archives to hear Cassie Steele from "Degrassi: The Next Generation" and the so-called "Bachelor" villain Courtney Robertson dish out love advice.

Podcasts For When You're Single And Loving It ... Kinda
When you come home from seeing a movie by yourself for the first time only to be bombarded with engagement announcements and cute couples photos on social media, it's nice to have an auditory escape to retreat into. "The Lonely Hour" offers that space, with each episode about a different aspect of being alone. Appreciate the fact that the only person you have to look out for is yourself while listening to others' tales about solo travel or dining out for one.
If a more brash you-go-girl talk is what you need, "Guys We F****d," billed as "The Anti Slut-Shaming Podcast," is right up your alley. In each episode, comedian duo Sorry About Last Night, also known as Corinne Fisher and Krystyna Hutchinson, leave no sexual stone unturned in candid conversations with their guests.
Productive types that desire some sort of action plan after getting fed up with the dating scene -- the average person can tolerate only so much boring small talk in the neighborhood's quirky new gastropub -- should turn to "This Is Why You're Single." This show is brought to you by another comedian lady duo, Laura Lane and Angela Spera, and spun off from their sketch show "inspired by real-life dating adventures and disasters." You may not learn exactly why you're single, but you'll know it's not just you who's riding the struggle bus to a happily ever after.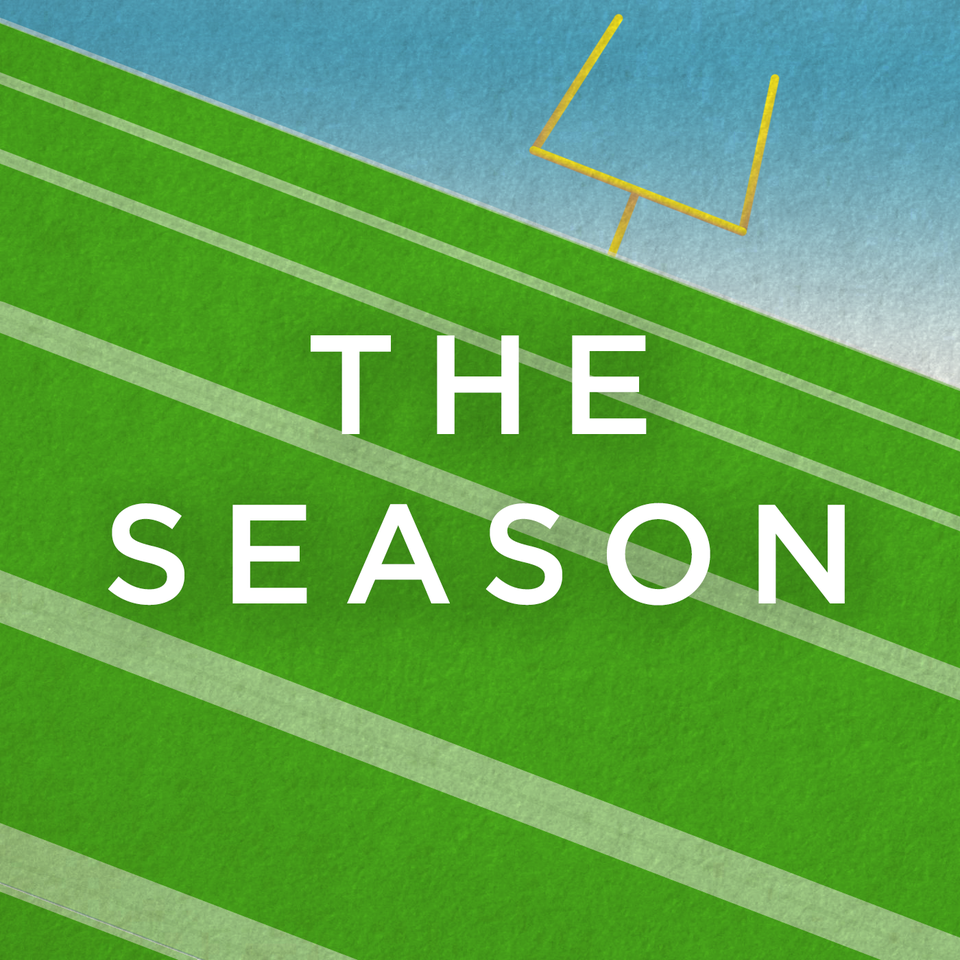 Full Podcast Seasons For Your Binge-Listening Pleasure
Popular in the Community