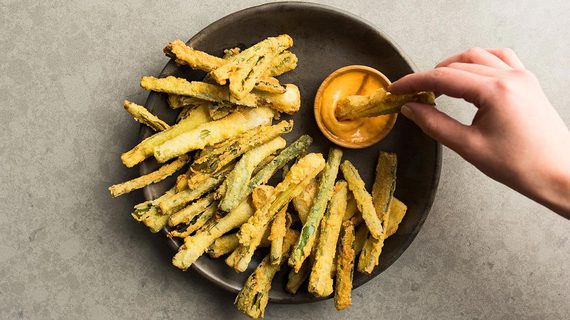 A day devoted to french fries is ridiculous only in that every day is a fine day for eating fries. So use National French Fry Day as an opportunity to take the fry path less traveled, like strips of summery zucchini or polenta-like chickpea flour fries. Here are eight ways to fuel your french fry addiction without eating your weight in spuds.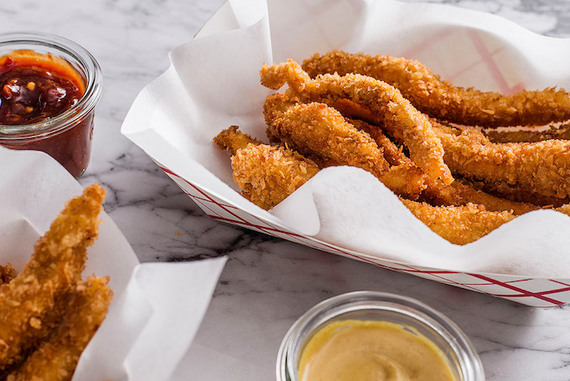 3. Baked Zucchini Fries
The panko-Parm coating ensures that even though these are baked, they won't be lacking in flavor. And since zucchini is so abundant in summer, you'll never be one fry short of a happy meal.
4. Fried Zucchini
These are similar to the aforementioned option, but they're fried like the potato versions you know and love--in olive oil, no less, for added Italian taste.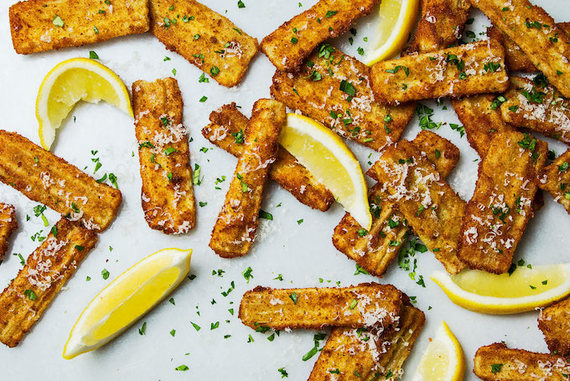 6. Fried Spring Onions
Imagine running onion rings through a straightener, and you'd have this party-ready app from L.A. chefs Jon Shook and Vinny Dotolo. Scallions work just as well, so you can fry them up even when the mild alliums are out of season.
7. Chickpea Fries (Panelle)
Chickpea flour is versatile enough to pull off masquerading as a french fry. This Sicilian street food is best served hot with salt, pepper, lemon and whatever else you can find to dip the strips in.
8. Parsnip Fries
The naturally tapered ends of these root vegetables mean that every fry satisfies both the crispy, burnt camp and those who prefer meatier chunks. They look like potatoes and even taste like them, too--especially when dipped into ketchup--so it's a win all around.