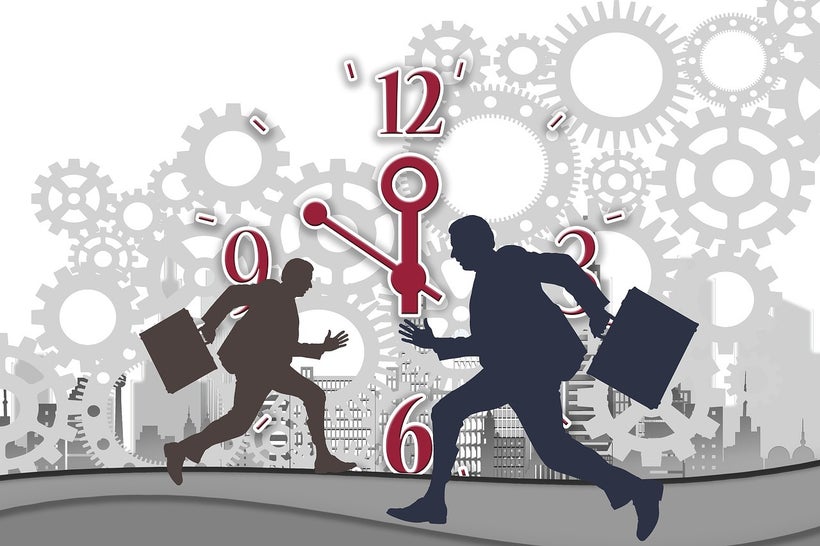 I have friends whose salary isn't enough to meet their needs. They struggle every month to meet their basic needs and are stuck in the rat race. This is usually the case with most people who work 9-to-5. Inflation is on the rise and the cost of maintaining an average home is increasing day by day.
The harsh truth is that your regular 9-5 job can't provide you with the kind of life you desire unless you add other streams of income. It takes creative thinking to get a side hustle that can complement your finances without you necessarily quitting your job.
Yes…you can be an entrepreneur without quitting your day job.
There are several hustles which you can combine with your job that will boost your income – and even replace your job. All you need is to brand yourself and adopt the best strategy. Here are some proven side business you can combine with your regular 9-to-5.
This is a hobby that can be scaled to a full grown business if done right. All you need is a dose of creativity and imagination. You can start by baking for family and friends, and gradually scale it up from there.
Okay, you don't know how to bake? Easy. Learn from YouTube videos. It's free.
The secret is to start small and then grow big.
You can market your baking skills at local events which will help increase your visibility and network locally. When done right, baking can replace your fulltime job.
Barrier to entry is low, capital is low… what else is delaying you?  
Don't be surprised that a lot of entrepreneurs started on this path before they became successful and big. As a private tutor, you get to decide your rate and get paid on per hour basis. This means that you're in full control of your rates and work hours.
So if you've a really good understanding of a particular subject or very skilled at a particular art, then you can start tutoring other people privately. You can even offer premium services to clients depending on your area.
You can even set up a tutoring agency which can eventually replace your day job.
According to market research on computer repairing, a part-time computer repairer can make as much as $500 a month. If you have the flair for repairing computers, you can put your ads online, repair computers for friends and family, get referrals and watch your business boom.
#4. Creating an online store
You don't even need to create a website before you start an online store. Solutions like Ebay and Amazon allows you to start for free. You can even use ready-made custom solutions for niched products such as Etsy for arts and Teesprings for T-shirts.
You can sell your products on social media using Ecwid and a host of other solution. You don't even have to own a product before you start. The possibilities here is endless. Just do it. You'll never know far you can go unless you start.
Writing can be a difficult task and a lot of people are ready to pay for writers to write for them. Freelance writing is a very lucrative job and you can build a career around it. Try Craigslist, Upwork or Fiverr, and other freelance job sites where you can offer your services to millions of people who are ever ready to pay you.
You can also search for clients privately by telling people about your services. You can search for clients online from premium job sites and on social media. And the best part is that you don't have to leave the comfort of your house to do this.
This is the new trend in real estate solutions as it's more profitable than long term rentals. You can now rent out the spare rooms in your house to other people for a short time. Online services such as AirBnB have made this easy as anything.
This is a great source of supplementary income especially if you leave in a high traffic area; a tourist site or a popular city. You can confidently make five figures letting out rooms to people who need them.
This is very lucrative and can be seamlessly combined with your day job. You don't even have to know any code to get started. You can start with CMS based solutions and then scale it up from there.
You can earn as high as $1,500 per website if you really put yourself into this. There are thousands of free videos online that will walk you through the step by step process of creating a website.
Home crafts such as sewing and gardening are other ways by which you can boost your income. For example, sewing clothes for your colleagues at works can help you launch your side hustle. And if you're just starting out with this, there are perfect sewing machines for beginners that'll get the work done for you like an expert.
The secret to earning passive income is to learn skills which can be traded for cash.
Calling all HuffPost superfans!
Sign up for membership to become a founding member and help shape HuffPost's next chapter
This post was published on the now-closed HuffPost Contributor platform. Contributors control their own work and posted freely to our site. If you need to flag this entry as abusive,
send us an email
.