Eggplant, how we love your beautiful, deep purple skin and creamy, white flesh. Whether covered with sauce and cheese, curried and served over rice, or skewered and thrown on the grill, eggplants are one of the unsung heroes of the summer gardens. Make the most of the time you have left with this underrated summer vegetable (actually, it's a fruit!) with our favorite eggplant recipes.
Brought to you by the spirited home cooks' community at Food52.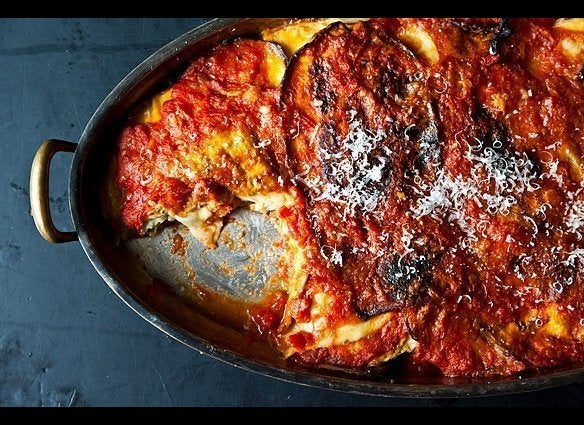 7 Reason to Eat more Eggplant
Food52 is a community for people who love food and cooking. Follow them at Food52.com and on Twitter @Food52. And check out their new kitchen and home shop, Provisions!