Commercial real estate is an asset class that can build long-term returns and substantial wealth. But the change in administrations, a rise in interest rates since Election Day and post-recession highs for property prices beg the obvious question: is it still a good time to invest in commercial real estate?
At Origin Investments, a private equity real estate investment firm, we get this question all the time and understand why.
Prices are rising. They passed their 2008 peak more than a year ago, according to market analyst Real Capital Analytics, and have continued to rise in 2016, notes the National Association of Realtors new "Commercial Real Estate Outlook: 2016.Q4." But we believe there is still tremendous value in today's market.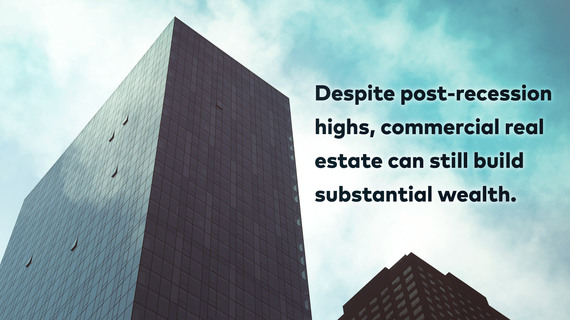 Many real estate investors agree with this assessment and are largely optimistic, according to the Urban Land Institute (ULI) 2017 "Emerging Trends in Real Estate" report. One of the reasons is that they expect a kinder, gentler real estate market. "Real estate transaction volume across the country rebounded, but development remains below historical norms for most property types," notes the report.
One type of investment property that real estate economists continue to be upbeat about is multifamily, according to a report in National Real Estate Investor (NREI) on ULI's recent fall meeting. And while the top-performing markets tend to be along both Coasts, across the South and include Denver, Salt Lake City and Chicago, "opportunities still exist within most markets"--for those with the acumen to find them, notes ULI.

As disciplined investors and asset managers, we are still finding commercial real estate deals that make sense. But most significantly, we believe that commercial real estate investing will continue to be a stable and lucrative way to build wealth now and in the future thanks to market fundamentals.

These eight factors explain why we expect commercial real estate values to continue to rise:
So no, it is not too late to invest in commercial real estate. By taking a strategic and disciplined approach, investors in private equity real estate can realize impressive returns in both growing and maturing markets.
Support HuffPost
The Stakes Have Never Been Higher
Related
Popular in the Community