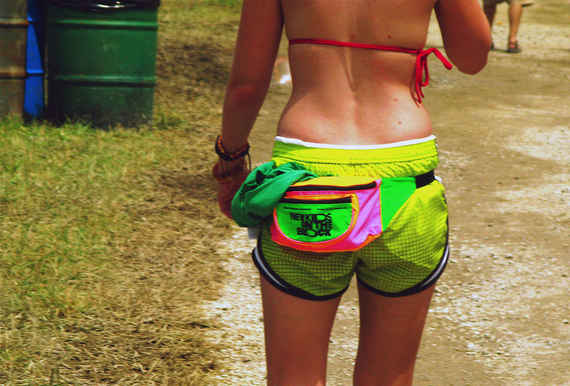 Credit: Flickr/Stab at Sleep
I've got a confession to make: I'm a grown-ass man who thinks fanny packs are pretty much the bee's knees. No, not in an ironic sense -- I have a fanny pack at home, I've travelled with it many times, and I legitimately believe it's the most useful type of bag I've ever owned.
These utilitarian outcasts have been a social pariah for far too long, and it's about time somebody stood up for them. Here are eight reasons why I think fanny packs, like Pink in the early 2000s, are misunderstood.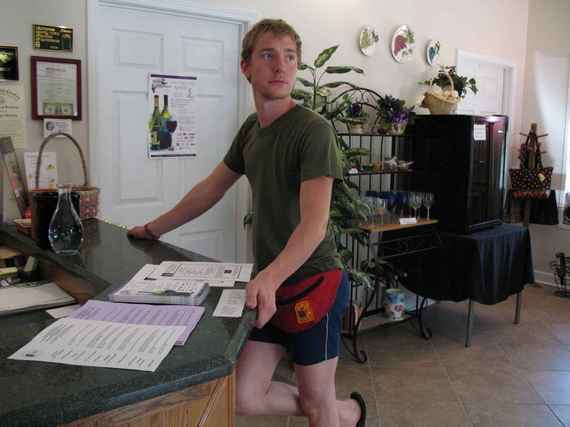 Credit: Flickr/crza
They're way more comfortable than you think
Unless you're wearing UFO pants, stuffing your pockets with a phone, wallet, keys, Tic-Tacs, and lucky rabbit's foot can make it tough to both sit and walk; the fanny pack eliminates this issue entirely.
As an added bonus, its central location on your body alleviates the back or shoulder strain that can come from toting a more traditional murse or messenger bag. Also, if you've carrying a bigger messenger bag, you're gonna be tempted to fill it with more messages. Or, other stuff.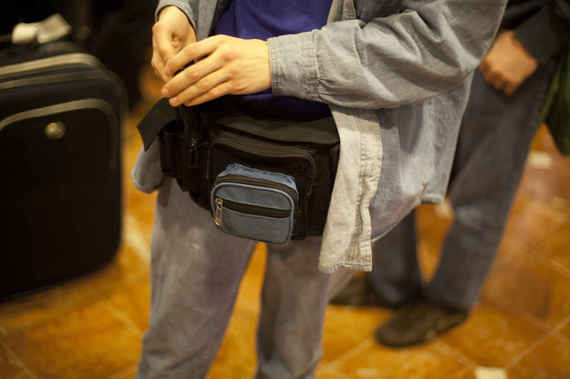 Credit: Flickr/Terry Robinson
They make air travel incredibly easy
Your average fanny pack is the perfect size to hold a boarding pass, a passport, and a pen for filling out customs forms and/or jotting down the phone number of the attractive woman in seat 21C (JK! You're wearing a fanny pack!), with plenty of room left over.
Passing through airport security with one is a breeze, since it keeps your pockets empty. Not only that, but the little items that normally get lost in the bottom of your carry-on are within reach at all times. Best of all, it's small enough to pass unnoticed and doesn't count against your allotted carry-on and personal item. Seriously, try it. It's a game-changer.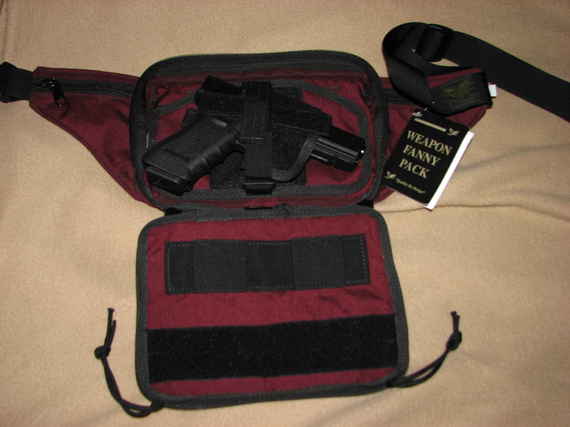 Credit: Flickr/Bob N Renee
They're whatever you want them to be
Whether you just need a little extra room for your prophylactics or a secret pocket to stash your (legally!) concealed weapon, there's a style of fanny pack to accommodate everyone's needs. It's basically the perfect in-between bag, a specialty item with myriad uses that, in a perfect world, would have universal appeal for folks of all stripes.
Yes, it's technically a "utility belt," but look at it: The Dark Knight's hip-mounted container is essentially an evolved form of the fanny pack we know today. His outfit rightly eschews pockets in favor of a more practical, waist-based solution, making him just another one of the millions of fanny pack aficionados around the world -- fanny fans, if you will.