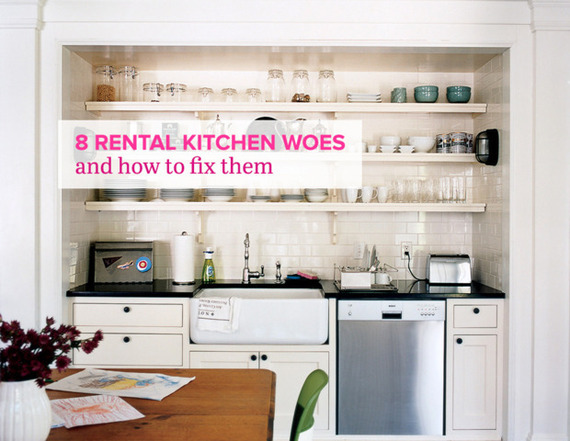 photography by JUSTIN BERNHAUT
Small kitchen. Is that one of your many challenges? Whether you are an avid cook or just a kitchen fanatic, here's how to beat those small-space woes.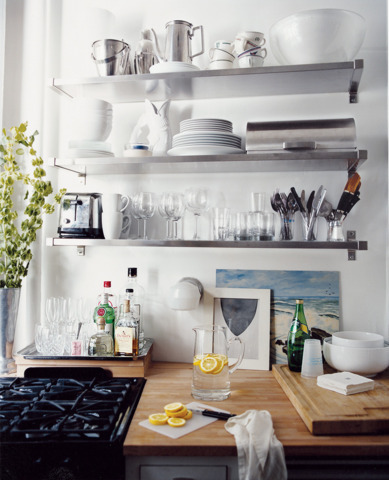 photography by MATT ALBIANI
not enough storage space
When it comes to storage, think vertically. What's that mean? Utilize a set of floating shelves to hold flatware and small appliances.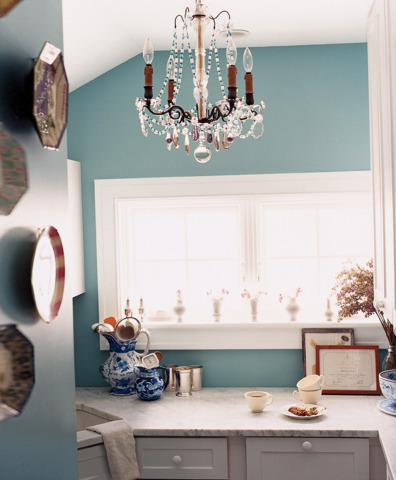 photography by MARCUS NILSSON
terrible lighting
Invest in a chandelier to revitalize the ambience of the space. It adds the perfect personal touch!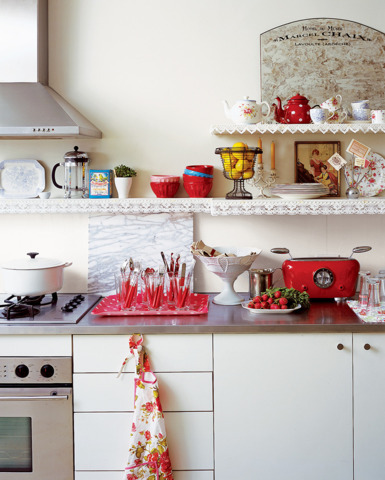 photography by DAVID MEREDITH
tale of the blahs
When painting the walls isn't an option, bring color to your space with bright accessories and dishware.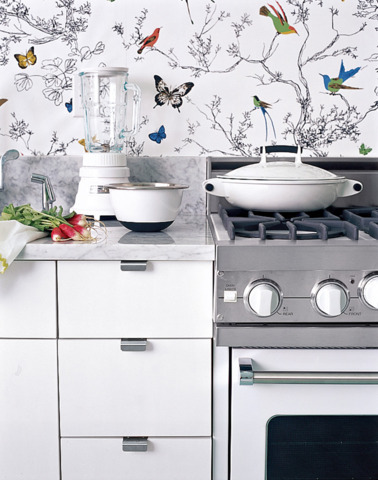 photography by JUSTIN BERNHAUT
non-existent backsplash
Tile backsplash is a dream. We know. Spring for a fun (and temporary) backsplash.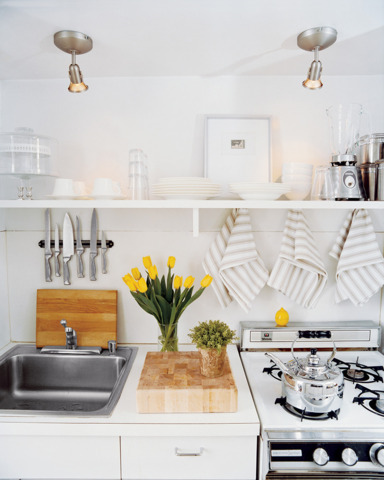 photography by MELANIE ACEVEDO
limited counter space
A cutting board large enough to fit along the length of the sink makes for an impromptu (and convenient) working area.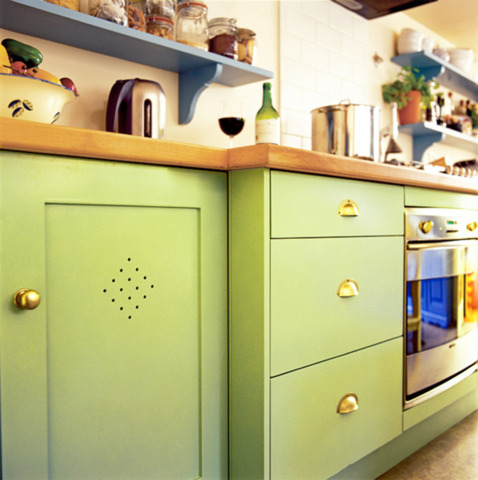 photography by CORBIS CORP.
unattractive cabinets
If you can't replace them, switch out the existing knobs to instantly refresh the look.
boring cupboards to gaze into
Hang up temporary wallpaper for a pleasant pop of color each time. Your mornings will be so much brighter.
untouchable walls
Skip the magnets and attach a cork board to the fridge for shopping lists, reminders, and decorative prints.
cramped drawers
A wall-mounted rack is an ideal storage medium for oversized pots and pans.
corner built for cooking
Visually maximize the space by placing a set of mirrors on adjacent corners of the room.