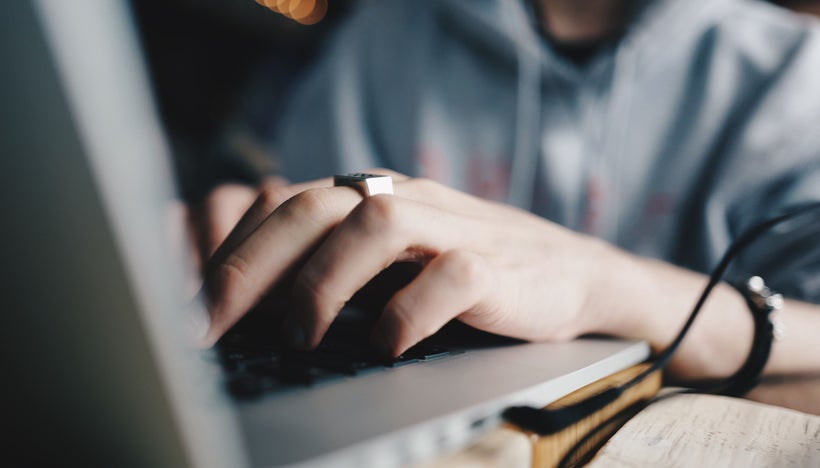 Are you struggling to create enough high quality content?
You're not alone. According to research by CMI, half of content marketers name content creation challenges as the most important reason for their lack of success. In the same survey, successful content marketers said more efficiently producing high-quality content was the number one reason for their success.
If your team is struggling to create enough high quality content to meet your goals, hiring a freelance writer is an ideal solution. With freelancers, you can create a scalable workforce with the exact skillset you need.
But hiring the wrong freelancer is a content marketing mistake you don't want to risk. If you're looking in the wrong places, you could end up with a freelancer who doesn't meet deadlines, disappears suddenly, or turns in subpar work.
You need a freelancer who not only can write, but also:
has experience working on similar projects
is professional and dependable
understands your industry
will listen and learn about your business and goals
It's very difficult to find a freelance writer like that on generic bidding sites like Upwork or Freelancer, where second-rate writers are a dime a dozen. Going with the cheapest writer possible is guaranteed to cost you more in the long run.
If you're ready to invest in a quality freelance writer, check out the resources listed here.
1. LinkedIn
LinkedIn can be a great resource for hiring freelance writers, if you know how to use it.
Just searching "freelance writer" will get you endless pages of generic writers. Instead, be sure to use industry or specialty keywords. For example, you could search for "B2B content marketer" or "fintech writer" to find more specialized and experienced writers.
Once you find a writer that meets your qualifications, you can connect with them on LinkedIn and send a message, or try to contact them through their own website or social media.
LinkedIn ProFinder is another option that may save you some time. You just answer a few questions about your project, and then sit back and wait for quotes. It's completely free to use for anyone looking to hire.
2. MediaBistro
MediaBistro's freelance marketplace allows you to search through their database of freelancers and narrow it down by industry specialty, location, and years of experience. You can browse writer portfolios and contact them through MediaBistro, or click over to the writer's website to contact them directly.
3. Contently
Contently is a content marketing platform that gives you access to thousands of freelance writers, designers, videographers, and more. Many of the freelance writers on Contently are award-winning journalists, and experts are available in every niche.
Contently offers a fully featured platform for you to manage your freelance writers and projects as well. Through Contently, you can create assignments, comment and request revisions, and approve the final version.
Contently also offers enterprise services including content marketing strategy, editing, research, translation, and content distribution technology. Clients include JPMorgan Chase, Marriott, American Express, GE, and Xerox.
4. nDash
nDash is a platform for hiring and managing freelance writers. You can browse portfolios and decide who you want to work with based on their skills, subject matter expertise, and posted rates.
You won't find cheap generalists here. nDash was designed to attract highly skilled, quality writers who have specific areas of expertise. Their platform includes over 2,500 writers to choose from.
Signing up for an account is free, though you'll need a LinkedIn account to verify your company. To get started, you can create a company profile and request pitches specific to your brand. Then you set your budget, project deadlines, and other key details after approving a pitch. You can communicate with your writers directly through the platform, including reviewing drafts and requesting edits.
5. OneSpace
OneSpace is a full platform for hiring and managing freelance writers, including the ability to onboard teams, assign tasks, and create workflows. OneSpace clients include Lowe's, Staples, and Overstock.com.
You can set up your own private teams with your current employees or contractors, or get access to OneSpace Direct, a network of over 100,000 freelancers for hire with over 20,000 specializing in copywriting.
OneSpace has a strict screening process, including identity verification, skill tests and performance reviews for their freelancers.
6. WorkMarket
WorkMarket is a complete platform for hiring and managing a flexible workforce. You can browse through available freelancers by skill, location, industry, certifications and licenses, and more. WorkMarket also allows you to create and manage assignments and make payments to freelancers through their platform.
Small businesses pay a fee per assignment, making WorkMarket a budget-friendly choice for any size business.
7. Working Not Working
Working Not Working is a network of global talent including copywriters, content producers, designers, videographers, and much more. You can search freelancers by location, skills, experience, rate, and work history, and see their current availability.
You can create a non-traditional job posting on their "UnJobBoard" that just takes minutes to put together. Your private listing will be seen only by members.
You can also communicate through the dashboard and create your own lists of freelancers, add private notes, and store all of your conversations in the Working Not Working dashboard.
8. NewsCred
NewsCred is a platform that powers content marketing for enterprise brands, including Pepsi, Visa, AARP, Dell, and others.
NewsCred members get access to a database of award-winning freelance writers, so you can commission original content including blog posts, infographics, videos, and more. Their in-house editors provide article and image curation, custom content brainstorms, story development, and writer selection for your business, and handle all the paperwork and payments to the freelancers.
NewsCred's platform also allows you to plan your content and collaborate with your freelance writer using a rich text editor with track changes, commenting, and approval features. It includes all the project management features you need to hire and manage your freelancers, with tools for publishing, promoting, and analyzing your content.
Calling all HuffPost superfans!
Sign up for membership to become a founding member and help shape HuffPost's next chapter
This post was published on the now-closed HuffPost Contributor platform. Contributors control their own work and posted freely to our site. If you need to flag this entry as abusive,
send us an email
.