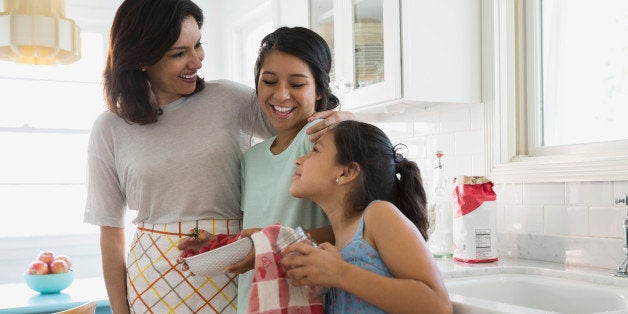 I've been a parent for ten year now. I've read just about every parenting book and I've even written one myself. From all of this research, I have boiled down the eight most important parenting tidbits I can find. Here's that list, the list I wish someone had given me when I was first becoming a parent. You're welcome.
1. What do you most want to change about your kid? Good. Now completely let that go.
2. When you get home from work, don't grill your kids with questions. Instead, place your hands on their shoulders, look them in the eyes and say, "So nice to see you. I love you." But not to a fifteen-year-old, because she will punch you in the neck.
3. As a couple, release all your shoulds. Except that you should have taken naked pictures of yourselves before you had kids; that one is true.
4. Don't whisper about your kids; they can hear you.
5. Don't be a f**king nag.
6. Fear of cotton candy is more destructive than just eating the cotton candy.
7. Your kids do not have the same struggles and fears as you; really see them for who they are right now.
8. Repeat this mantra as often as needed: "May I forgive my children; may I forgive myself; may I be free from suffering; may I live in peace; may I have sex at least once this month." It works. I guarantee it.
Related