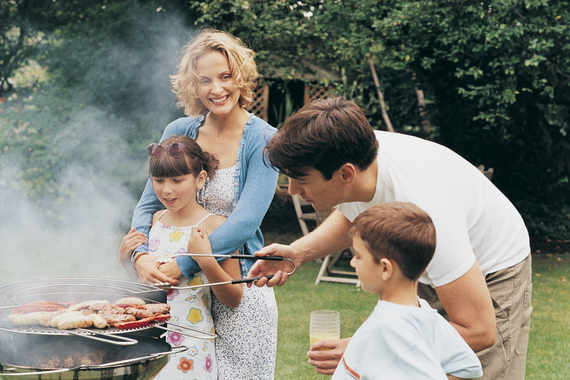 Believe it or not, there are men that are looking for a committed relationship. You just have to know what to look for. Here are eight ways to tell if he's ready for a long-term relationship.
1. He's interested in more than looks.
Physical attraction should only be one piece of the bigger picture. If the guy you're dating is worth anything, he should be interested in every aspect of your life.
2. He surpasses your standards.
Every woman should hold the man she's dating accountable to a set of non-negotiables. If he's a keeper, then he should consistently meet, and sometimes exceed, your expectations.
3. He makes time for you.
"I was busy" should never be an excuse. Men make time for the things they're serious about. If he's hard to get ahold of or is consistently late, then you're probably not a priority.
4. He introduces you to his people.
A love-minded man will want to get you in front of his family as soon as possible, so he can see how you interact with the people he cares about.
5. He's comfortable around your people.
Mr. Right will not only spend the rest of his life with you, but also your friends and family. That's why it's critical that he gets along with the people you care about. If he doesn't fit in, then he may not be the one for you.
6. He's comfortable around your kids.
If you're a single parent, Mr. Right should be both a good partner and potential stepfather . Anything less than that should be unacceptable for you and your children.
7. He's a natural provider.
There's no shame in wanting stability. If he can hold down a job now, there's a good chance he'll be able to pull his financial weight later.
8. He wants your relationship to be exclusive.
If a man sees a future with you, he'll want to you to be exclusive as soon as possible. Only men who aren't serious want to keep their options open.
In addition to being a world-renowned comedian, talk show host, philanthropist, husband and father, Steve Harvey is the Chief Love Officer of online dating site, Delightful.com. He draws on his personal experiences and the stories that millions of people have shared with him over the years to help more people find and keep the love they deserve.

Calling all HuffPost superfans!
Sign up for membership to become a founding member and help shape HuffPost's next chapter