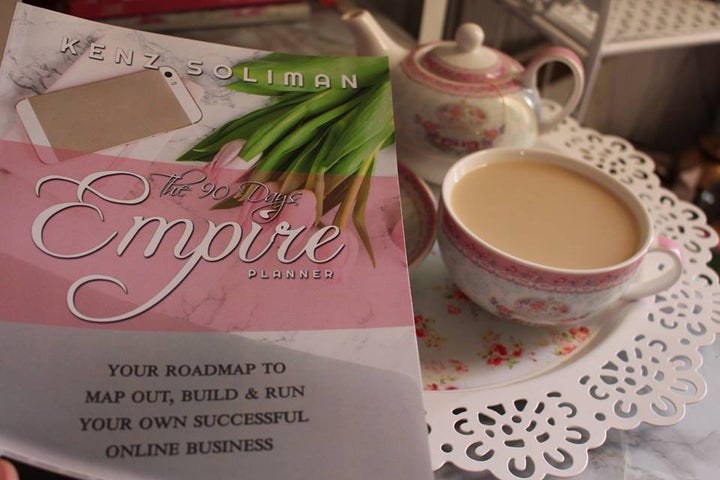 In life we make decisions every single day…some scare us more than others and the scariest decision a woman can take is to start her own business.
As a wife and mom you and I already have so much on our plate but still the idea of a thriving business can't stop jumping around our heads My strongest fears were: "you're Muslim, You wear Hijab and you are from half way around the world! Do you really think that those people are really waiting for YOU to teach them and help them?" and "what if…." Then I decided to take that leap of faith and shut that inner critic up and just close my eyes and jump….
fast forward 8 months later…I am still a wife (even a more happy one with all the great support I have from my husband and my mom and sister who always encouraged me even in those times when everything was out of control in the house and the motherhood AND business they helped and cheered instead of making me feel more down that I felt),
I am still a mom (and now I am inspiring my 4 year old who comes beside my desk and pretends to be on Skype calls with clients and jumps on my microphone when I am recording and pretends to record a course himself). But you know what really changed? ME! I feel more powerful than ever! I don't even care how much money I make every month (even if it is now already crossed 5 times what I used to get paid in my old 9:5 boring job) I now have friends from all over the world who really like me and we chat about all walks of life. I now help change people's lives every single day with my simple humble pieces of content that are being published on many course marketplaces and mainly Udemy (which was the main reason I am where I am now as a Marketing and Entrepreneurship instructor to 10,000 people from 149 countries around the world!!!) (update: July 29th 2017: now teaching and helping over 19000 online entrepreneurs from over 160 countries worldwide! woohoo!)
I now have my dream workspace that I was dreaming of having since day one and that I kept staring at those Pinterest boards for hours watching and thinking and imagining how my desk and my entire home office was going to look like….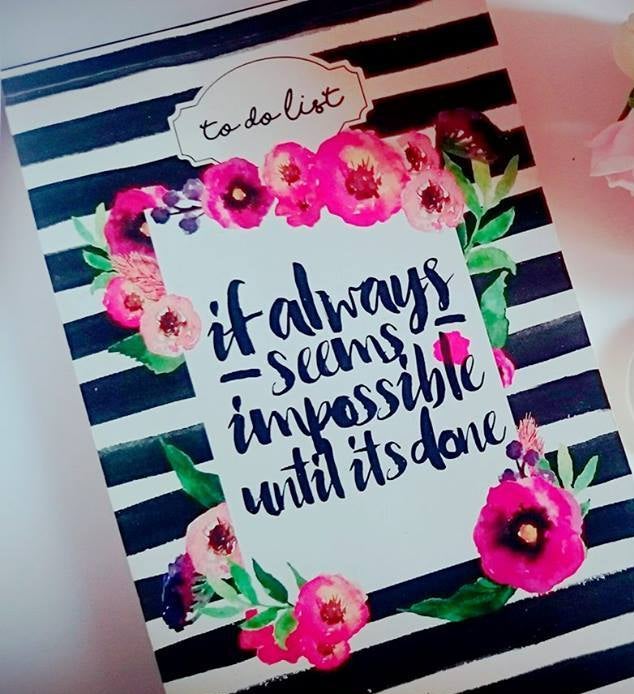 The main decisions that I made that took my business to the level where it is right now are as follows and I really want YOU to follow them:
1- Surround yourself with people who inspire you and cheer you even if you don't know them…I joined the Female Entrepreneur Association the very next day I decided to start my new online business and the Facebook group of FEA has the most wonderful ladies I've ever met…when I share a win there I feel I have over 3000 sisters cheering for me.
2- Start with the simplest idea that you have and that you believe in and trust your heart and go with it…it is going to take you there. And my simple ideas was a 35 minutes video course on a simple tool that gets better engagement for your posts on Facebook and helps you monetize all posts real fast…I created the course and uploaded it and gave away 500 free coupons for it and boom! My online teaching career started with a bang and never let me down since then (thanks to Udemy's amazing promotions and traffic)
3- Invest in yourself PLEASE! You are the most valuable asset in your business and the more you learn and take action on what you learn the more success you're going to get.
4- NEVER give up! Even in the worst days when you can't even reach the kitchen or do the dishes and the baby screaming makes you want to jump off a cliff! These days will be long gone and you are strong enough to go through them and survive.
5- Hard work pays off later…so if you are lost or frustrated now you are going to figure things out and learn a new lesson that will help you move forward and later you will see the results of all that good work you've been giving for your business.
6- Follow your own passion: just because everyone out there is doing something doesn't make you feel that you "must" do it. There are tons of ways to start an online business while doing what you love so you can enjoy what you're doing. Simply write down what is the #1 job that if you keep doing all day every day you will never get bored of … then see how you can turn it into a business and no matter how small it starts it is going to keep growing because you love it and enjoy it.
7- focus on the positive feelings and the positive things to keep on going…and the best way to do that is to completely ignore any haters you're going to meet on your new journey.
8- start a passive income stream: If you are a busy mom like me then the best way to run a business without losing your sanity is to start a passive income stream (one after another) and I have created a short video class for you to help you get started… you can join it here for free : Skyrocket your reach
And remember: all good things happen to those who wait but all great things in life happen to those who take that leap of faith…so it is time for you today to just close your eyes and take that leap….
Just a Boss girl who took a leap of faith….
Popular in the Community