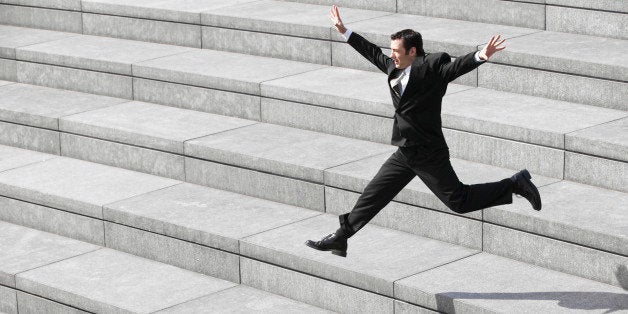 Many people are starting to wake up to their passions and realize the importance of doing work that brings a sense of fulfillment; however, the transition phase to doing meaningful work, especially as an entrepreneur, can be a difficult one to navigate.
What steps can you take once you know what it is you want to pursue, but you are still currently working at your nine to five job? It can be a bit tricky, but if you plan your steps carefully, you can make the transition a seamless one.
These are the steps that worked for me in transitioning to doing the work I love. I hope they can help you too.
1. Get extremely clear on your purpose.
Without clarity of purpose, our direction is unclear. What is it you know you were born to do, that if you don't do it, you feel something is missing? This is your purpose.
2. Make a commitment to your dream.
The decision to get started is the most important one because without going "all in", you will be right where you are now. So make that important commitment to yourself and go for it.
3. Create a vision of the life you would love to live.
Think about where you want to be in three years, and write it down in great detail. Include what your ideal day looks like, what your income is, how many clients you are serving, and exactly what you are doing to serve them. Bring all of your senses into your vision by describing what it looks like, feels like, and sounds like as you are doing the work you love. Provide great detail, and write in the present tense. Focus on the end result rather than the current conditions, which may reflect lack of money, time, or other reasons why you don't think your dream can happen. Spend time reading your vision aloud every day.
4. Find or create a mastermind group.
A mastermind group is a mentoring group of peers that regularly meets to share advice, support each other, and work through challenges. Mastermind groups can also meet by phone or skype. If you have difficulty finding an existing mastermind group, create your own and select others who want to transitions to their dream work.
5. Immerse yourself in learning.
Find someone who is already successful doing what you want to do and emulate what they are doing. You may even be able to find someone that will be willing to mentor you.
Taking online courses can be invaluable in helping you decrease your learning curve. Working with a professional life coach can help you achieve success and fulfillment in all areas of life.
6. Keep putting forth your very best.
In whatever situation or job you are currently in, try to find something daily that you appreciate about it. The more focus you can bring to what is working well in your current job or situation, the more success you will bring into every situation. If we are constantly frustrated or irritable in our current situation; the less focus and creativity we have to bring to our new situation because the negativity completely zaps our energy.
7. Be able to sustain yourself financially.
This is especially important if there will be any point when you are not making an income. If you are unable to pay your bills and buy groceries, you will probably give up on your dream. Get creative and come up with at least 25 ways you can stay afloat during your transition. There are countless ways you can bring in money while moving toward your dream.
8. Stay focused, set daily goals, and work hard!
This means avoiding the day-to-day distractions that can derail us, as well as taking concrete, measurable action steps each day. You must be willing to put the work into your dream before it can become your reality.
Making the transition from working a nine to five job to doing work you love can be challenging, but if you want it badly enough, you can make it happen. It all starts with taking that first step - getting clear and making a decision to live that awesome dream of yours!
What steps have you taken or are planning to take to transition to doing the work you love?