We all have the capacity to turn our ideas into reality if we really wanted to. With the advent of various technologies and inventions, one's ideas about exploring another planet (in one way or another) and many other ideas can be turned into profitable ventures, or even mobile apps.
So, how do you get started?
1. Write down all your ideas.
While you may have one idea in mind that you really want to turn into an app, you should not isolate your other ideas. We recommend you write down every single idea that strikes in your mind. Whatever situation you are in or wherever you are, just jot down those memories on a notebook or on Google Docs. It is vital to write every idea before you forget because you never know. One of those ideas might be the next big thing.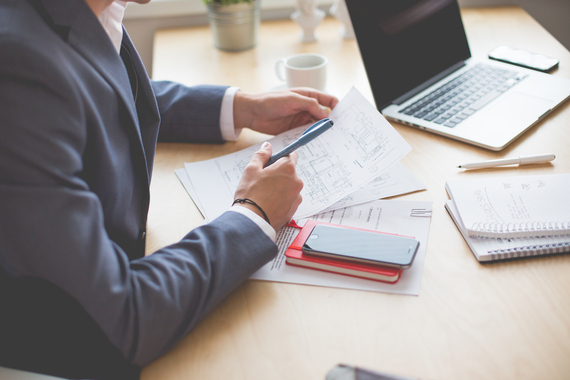 Image Credit: Pic Jumbo
2. Pick one that really sticks to you.
Once you have listed the ideas, pick the idea that sticks to your mind for a long time. We are sure there is that one idea that you really want to pursue every time you look at your list. If this happens, isolate that ideas and pursue it.
3. Do a market research.
When you know the gist of your idea, it is important to conduct market research to see if there is a real potential. Begin your research by writing down the pros and cons of your idea. If there are cons, what are the solutions that you propose. You also need to find out if you know some people who are experiencing the cons and problems that you are experiencing.
Apart from that, you conduct surveys to find out who your potentials customers are. Once you have completed your research, check the competition and see if you have what it takes to compete with them. Do not forget to keep your research because they will be useful in the future when you are developing your idea.
4. Identify your audience.
Together with the market research, you will be able to see the potential customers. But it is important to identify who would actually use your app.
It is good to know your audience so you can see what else needs to be fixed in the app that you are developing. While you may have the gist, the whole concept will still reply on who your audience or customers are. They will decide on whether your app will be successful or not.
5. Give it your own brand.
This is the time to give your app a new name by giving it an easily recognizable name. You can consult with professional developers to help brand your app using their skills and knowledge.
6. Develop the app.
While most companies have the in-house talents to develop their apps, many people have discovered cloud-based solutions that enables them to create apps without any necessary coding skills. One of these solutions is Appy Pie which helps you develop your own app in five minutes.
Once developed, it is time to test your app to your potential customers. Show them how the app works and make sure you clearly explain everything to them. Always keep them in mind when you plan to test the app. It will be up to them whether your app will be well-received or not.
7. Start pitching to businesses.
Once the idea have its initial version and the some features have been made, it is time to look for vendors and businesses who would want to build your app. This is where your market research comes in, where you will find out which establishments best fit your idea/app. Approach these vendors and create a great pitch, so you can convince them to take your app and build it in their own way. It is really best to get great support from various vendors.
8. Start marketing it to targeted groups.
It is here that you can promote the app more and have the chance to get the potential customers who want to try your app. Look at social media as well to see if there are events where you can display your app, so customers can test it out. Mike 88 says, "talking to like-minded people who are kicking startup goals is extremely motivating and I have learnt a great deal from our conversations".
If you have ideas on mind, don't let technicalities hinder and get in the way. Turn them into products and real projects by tapping into existing technologies that make it easier to implement or collaborate with people whose strengths are your weaknesses.
REAL LIFE. REAL NEWS. REAL VOICES.
Help us tell more of the stories that matter from voices that too often remain unheard.