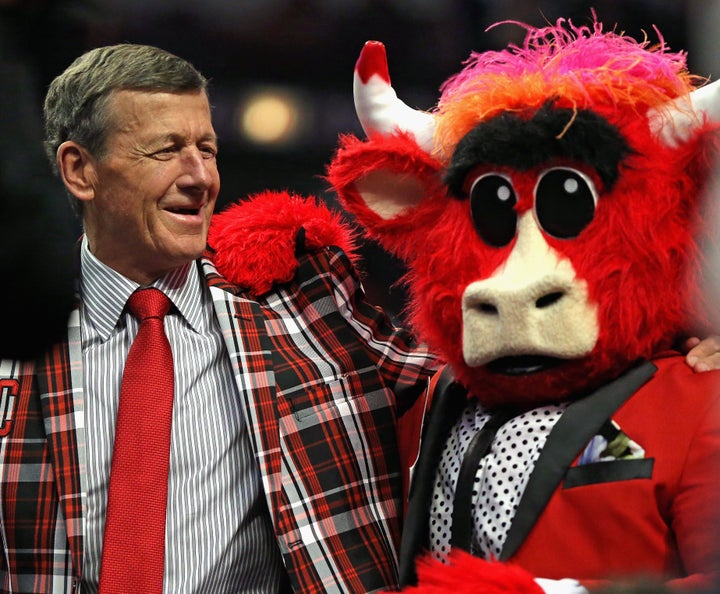 Throughout his 44 years as a sports reporter, Craig Sager has become an integral part of the sports community he covers, bringing his sheer joy to work day in and day out. He clearly loves his work, and in return, those feelings are unanimously reciprocated by the people he works with. By all accounts, Sager's a thoughtful, energetic man, and his signature zany suits generate good-natured ire and jokes among NBA players, coaches and commissioners alike.
Over the course of his career, he's reported on a lot of stories. But as legends do, he's also become the focus of a number of them, too. After news that Sager's cancer has returned, here are just some of the most loving and telling anecdotes about Sager as we think of him today. 
1. Sager once paid the bail for the "Kissing Bandit" and she gave him a very special gift as thanks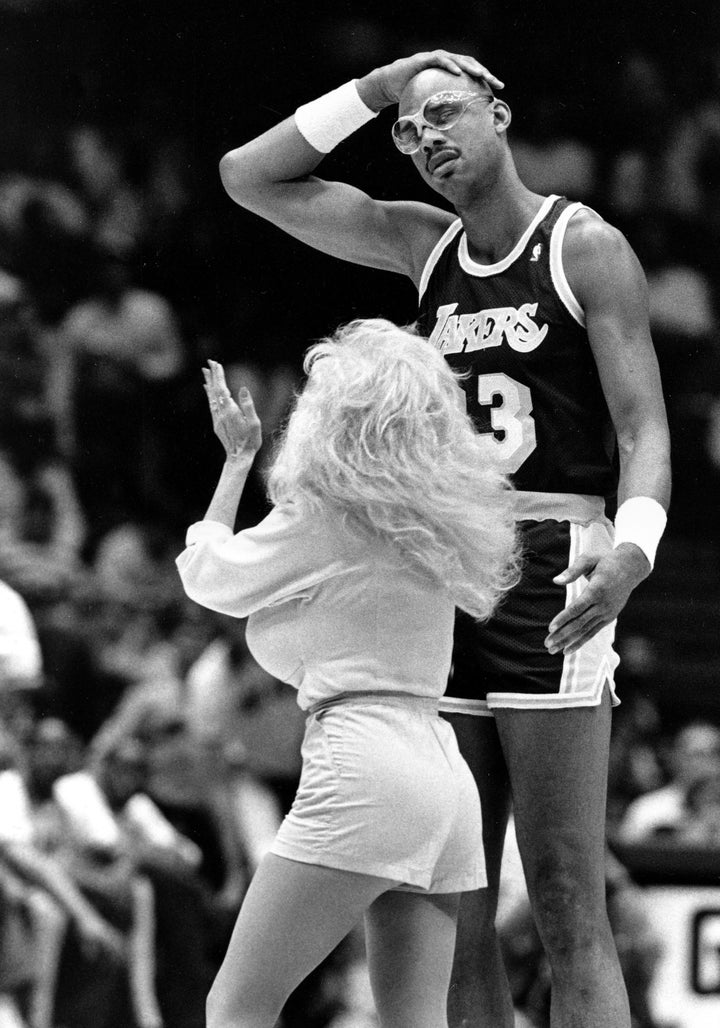 Throughout the '70s, '80s and '90s, Morganna Roberts, known within sports as the famed "Kissing Bandit," would storm onto MLB fields and NBA courts to kiss star players. When she was arrested for doing so at the 1976 MLB All-Star game -- George Brett being the smooch target -- Sager was the one who bailed her out of jail later that night.
2. David Stern's wife convinced the former commissioner to stop making fun of Sager's suits
NBA Commissioner David Stern didn't always enjoy Sager's flamboyant suit stylings. In fact, Stern once had Sager yanked off the air to change clothes during an All-Star game because his suit was too shiny. 
That all changed once Stern's wife sided with Sager. "I used to get reprimanded, but then at the 2002 All-Star Game, commissioner [David] Stern was making fun of me and then his wife says, 'David, stop that. I like those suits.' And once I won the commissioner's wife over, it all changed." Sager once told Bleacher Report. "It was a huge breakout moment."
As Sager puts it, his suits reflect what sports are supposed to be all about: fun.
3. Kevin Garnett sent him a "huge flower arrangement" during his chemo
Garnett is a very serious man, and while many NBA players joke about Sager's suits, KG seemed dead serious when he dramatically advised Sager to burn his clothes in 2009.
"To think that this is the most competitive player I've ever met in any sport in my life who's right in the middle of a first-round series, that was amazing," Sager added. "I just couldn't have it in my room because of the possibility of a fungus."
4. The Utah Jazz wanted him to dress up as their mascot and dunk a basketball off a trampoline
A 1973 graduate of Northwestern University, Sager proudly served his school inside their mascot costume. During his tenure, he was "Willie the Wildcat," and became a "big man on campus" for his acrobatic mini-trampoline dunks.
Someone at the Utah Jazz got wind of this, and asked Sager to perform during one of their home games. Sager told The Washington Post that he'd have to get back into form, but was open to the idea the next time he'd cover a Jazz game. But, to the loss of everyone who loves fun, it never materialized. 
5. Dirk Nowitzki gave Sager a chunk of his precious blonde locks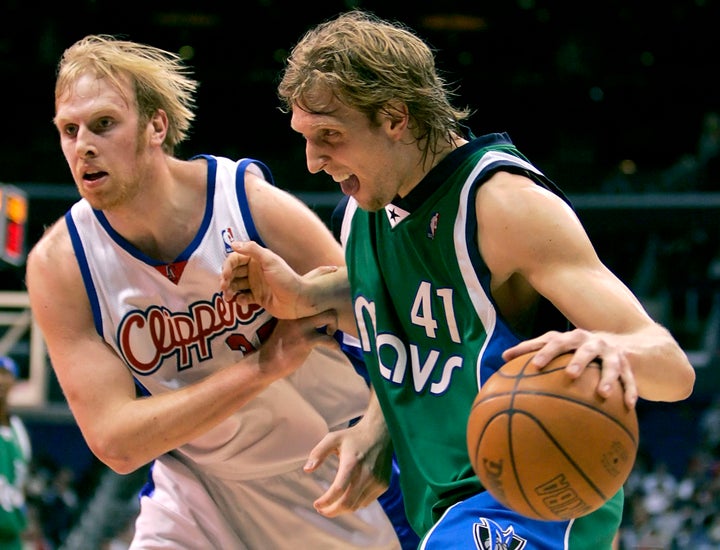 When Nowitzki, who's rocked flowing, luscious long blonde hair for most of his NBA career, decided to shave his head in 2008, Sager kept a sample for his collection, because of course he did.
6. Even the surly Gregg Popovich promised to be nicer when Sager came back
Popovich usually won't give the time of day to most NBA reporters, but Sager's not like most. Popovich recently told HBO's "Real Sports," "His questions are always sensible, answerable, and he does it with fun and humor. So I react to that very positively and we have a good time together."
In April 2014, during an interview with Craig Sager Jr., Popovich highjacked the segment by taking the mic and looking into the camera, saying, "Get your fanny back here. I promise to be nice." Sager, however, staying true to himself, later dismissed that idea, telling Sports Illustrated, "Oh, my God, that's unbelievable, what an honor. But then I started thinking about it: If I come back and Pop starts being nice to me, it just wouldn't be right." Their on-air reunion, as seen above, was just as heartwarming as you'd expect. 
7. The entire "Inside The NBA" crew dressed like Sager as a tribute just days after his initial cancer diagnosis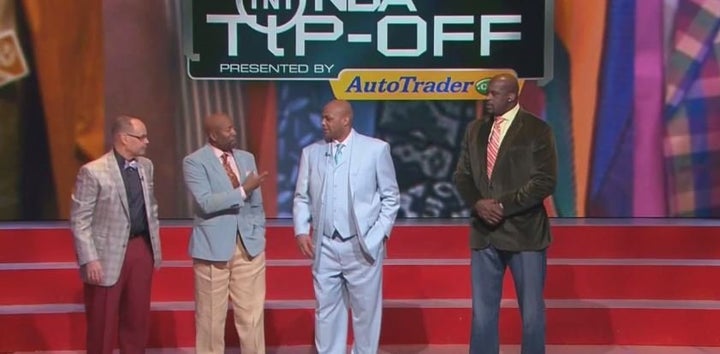 Even Golden State Warriors coach Steve Kerr, who was then a broadcaster for TNT, got in on the action.
8. The social media love for Sager from around the NBA community was overwhelming and awesome following his latest diagnosis
Further proof that Sager's one of the most beloved figures in basketball:
REAL LIFE. REAL NEWS. REAL VOICES.
Help us tell more of the stories that matter from voices that too often remain unheard.
BEFORE YOU GO
PHOTO GALLERY
A Handful Of Craig Sager's Very Best Suits