If kitchens are the heart of the home, islands are the hub of activity that keep it beating.
(photo: Arthur May Gray)
One of the owners of this airy Los Angeles home is an amateur chef who likes to entertain, so Griffin Enright Architects anchored the room with a stainless-steel island that combines a large work space with seating for guests.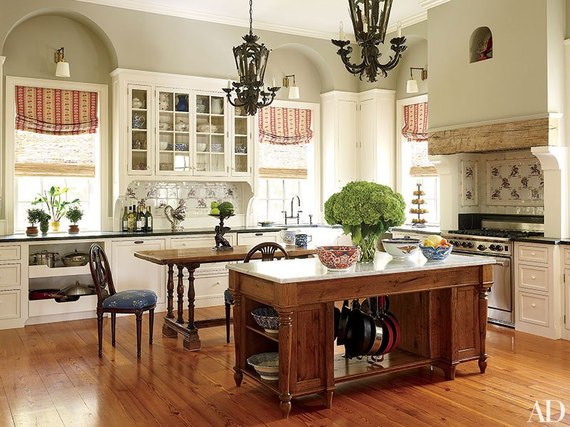 (photo: Josh McHugh)
Andy Lewis of Neumann Lewis Buchanan Architects created a new kitchen wing for this historic home in Virginia, which was decorated by Jean Perin and includes a wood island with open storage.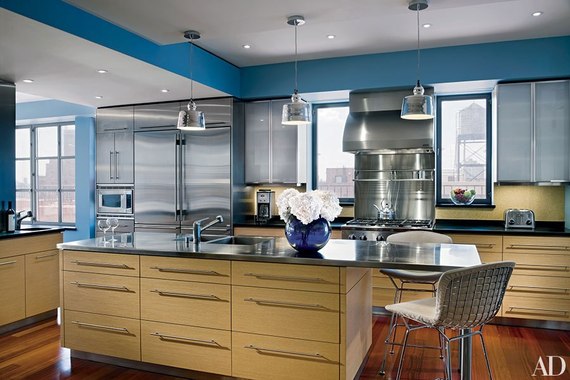 (photo: Durston Saylor)
Designer Jason Bell created this sleek Manhattan kitchen with a stainless-steel-and-wood island that extends into a table for two.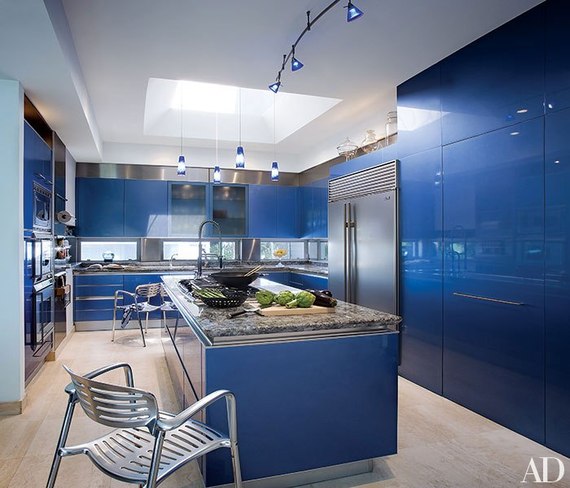 (photo: Dan Forer)
Architect Robert M. Swedroe renovated his Biscaya Island, Florida, home with the help of designer Toby Zack. The pair installed blue high-gloss metallic lacquered cabinets from Snaidero and a marble-top island with a six-burner cooktop.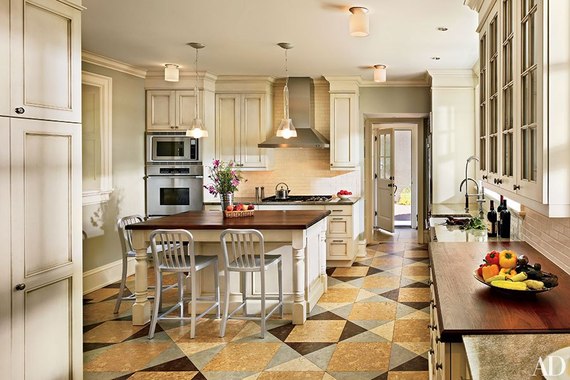 (photo: Barry Halkin)
The kitchen of this 1910 Colonial Revival house outside Philadelphia had seemingly not been updated since the '50s, so architects Kass & Associates knocked out a wall to combine it with the pantry.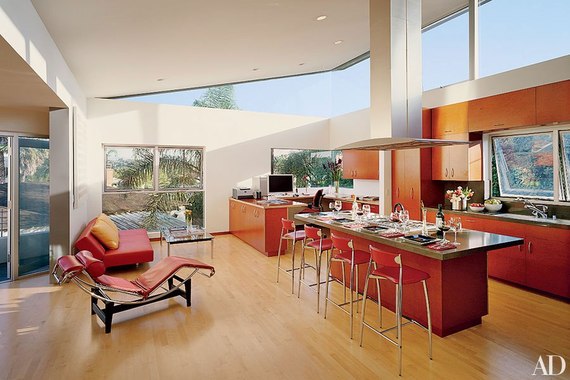 (photo: Erhard Pfeiffer)
Architect Dean Nota updated the bright Venice, California, kitchen of Architectural Digest contributing photographer Erhard Pfeiffer, which includes BABA leather barstools from Design Centro Italia and a KitchenAid cooktop and hood above the island.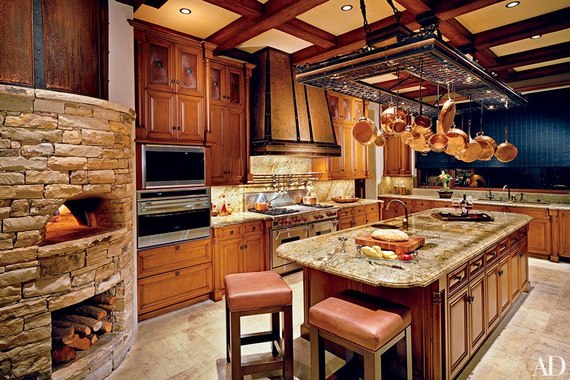 (photo: Erhard Pfeiffer)
Architect Richard Landry and designer Franco Vecchio used various types of wood and stone to bring a sense of warmth to the kitchen of this Beverly Hills mansion.
(photo: William Waldron)
This townhouse in New York's Greenwich Village, designed by Leroy Street Studio architects and decorated by Christine Markatos Lowe, features a massive island that spans the kitchen.
More from Architectural Digest: