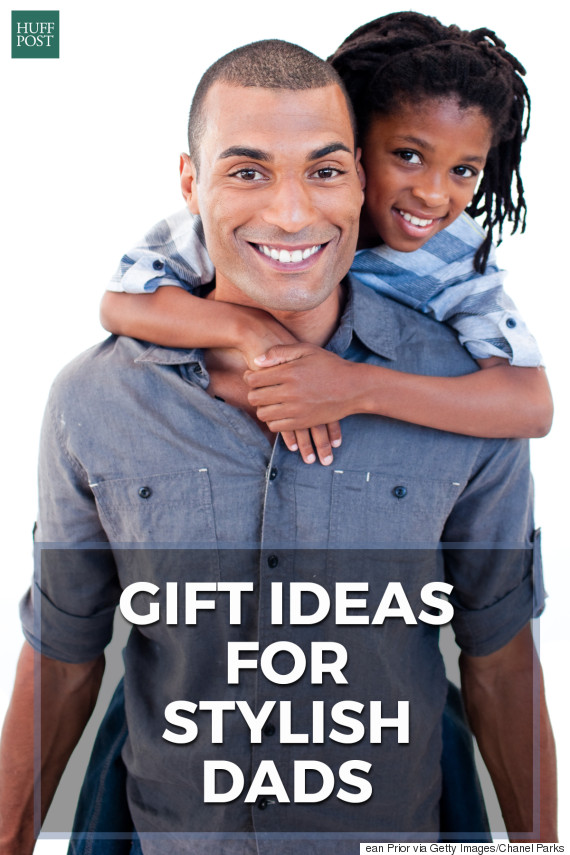 On the hunt for the perfect Father's Day gift? So are we, which is why we turned to our favorite place for inspiration: Instagram.
The social media platform is filled with dapper dads who have inspired us to think beyond just ties and socks. Although we're sure our fathers appreciate anything we give them, we can get a bit more creative and fashion forward this year.
Check out the eight gift ideas below, all based on the sensational style of some of Instagram's most snazzy dads. And don't forget to tell us what you're getting your dear ol' dad in the comments section below!
A Weekend Bag: When it's time to take a trip your dad shouldn't have to borrow a bag from mom. Get a roomy carryall like the one this stylish dad is sporting from Sons of Trade.
A Bespoke Suit: There's nothing like a tailor-made suit -- especially one that won't break the bank. Give dad a gift certificate to design his own at MySuit.com.
A Fancy Hat: While we're sure dad would love to add another baseball cap to his collection, it's high time he got fancy. The toppers from Stetson have something for everyone, from the country dad to the city dad.
Beard Oil: Keep your papa's beard on point with a luxurious beard oil. The formulas from Beard Brand smell amazing and will leave his whiskers soft and shiny.
A Bow Tie: Help your dad get out of his tie rut and elevate his neck accessory game with a bow tie. And thankfully there are plenty to choose from at TheTieBar.com.
Matching Sneakers: Daddy-and-me moments are the cutest. Dad can get matchy-matchy with his mini in a pair of Converse kicks. We also love the big and little versions of Native Shoes.
Statement sunglasses: His classic aviators are great, but dad could use a pair of head-turning shades to throw on every now and then. Snag a pair from Le Specs.