It's that time of year again — the mad scramble to decide what you're going to make for Thanksgiving dinner. There are [almost literally] a billion recipes floating around the internet for the same old T-day staples, such as fail-proof methods for roasting your best turkey ever, but every year I try to add one new and interesting thing to my menu that will leave my guests with something special to remember.
Below you'll find some of my favorite Thanksgiving recipes that I've made for friends and family. These dishes are all a little different from the standard turkey-day fare but still hold onto the core holiday tenets: They're warm, comforting and 100 percent deserving of gratitude.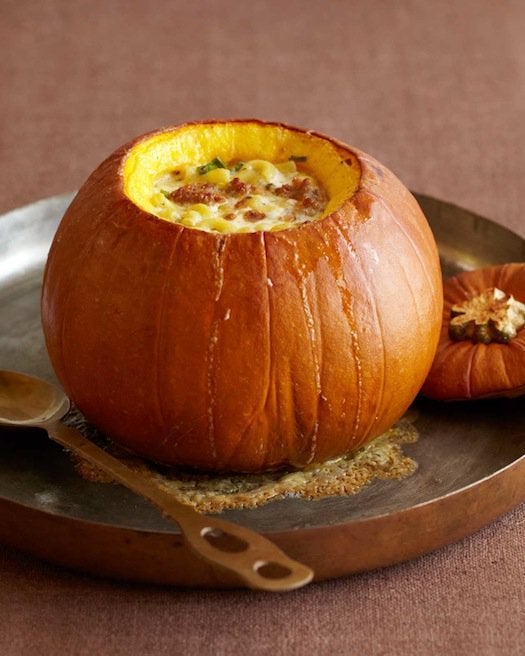 This is seriously one of my favorite recipes of all time. I make it for Thanksgiving, Christmas, and any wintertime dinner party where I'm dubbed "bringer of the entree." Every single time I bring this dish to the table, a hush falls over the room and everyone's jaw drops open. It really is a showstopper! It first appeared in my first cookbook Melt: the Art of Macaroni and Cheese.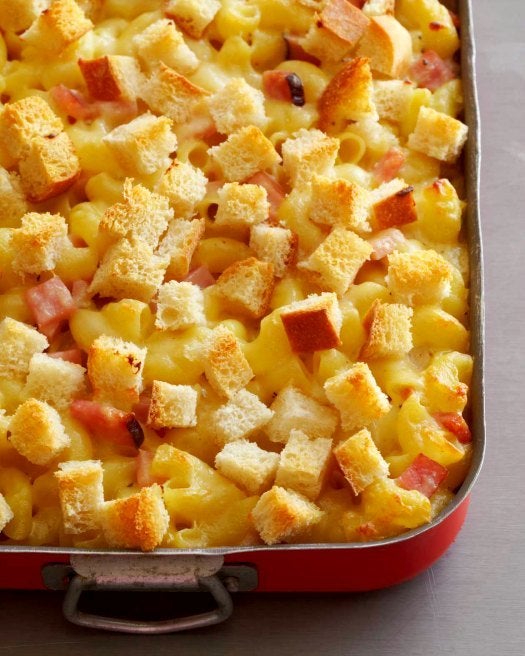 This dish takes your standard holiday macaroni and elevates it by 1000x. Laden with tender ham, crunchy sourdough cubes, and two luxurious cheeses, this recipe may ruin your guests for all other macs. (You might be permanently assigned the role of mac-and-cheese-maker for holiday dinners, so be forewarned.)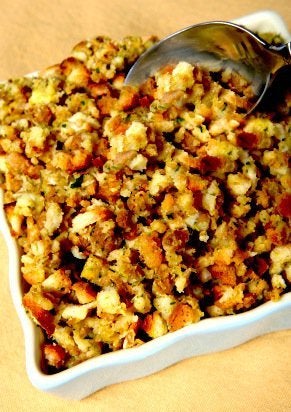 I'll be honest: stuffing is hands down my favorite thing about Thanksgiving. I could live on stuffing year-round, especially after I developed the most incredibly savory stuffing recipe of all time (with just a touch of sweet). Packed with crunchy bread cubes, toasty pecans, garlic, ginger, fresh herbs, and roasted apple chunks, you may decide to face-plant in the middle of this stuffing and forget everything else on your plate.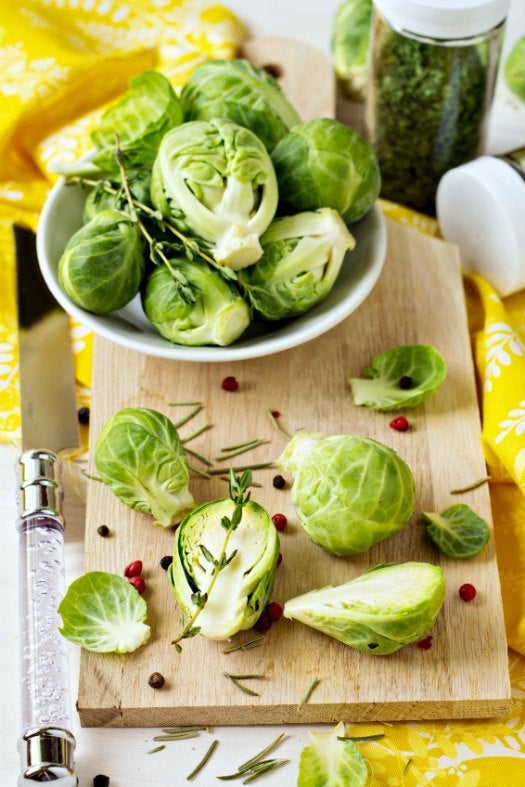 Brussels sprouts got a bad rap when I was a kid, so I made it my mission to elevate them to new, delicious heights. How can you resist shredded sprouts when they're sautéed in bacon fat and tossed with chopped persimmons, dried apricots, and toasted walnuts? This recipe is salty, fatty decadence at its best. If you don't have persimmons or apricots handy, you're more than welcome to substitute dried cranberries instead.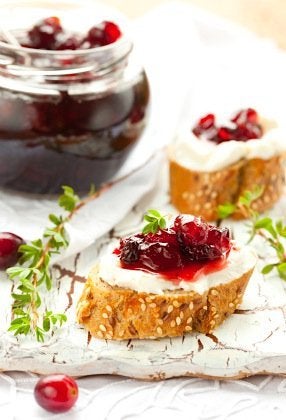 If you're looking for ways to up your holiday cranberry game, this cranberry sauce-jam will earn you the crown. Cranberries, brown sugar, orange zest, and lemon juice team up with warming winter spices like cinnamon, allspice, and nutmeg for some seriously epic flavor.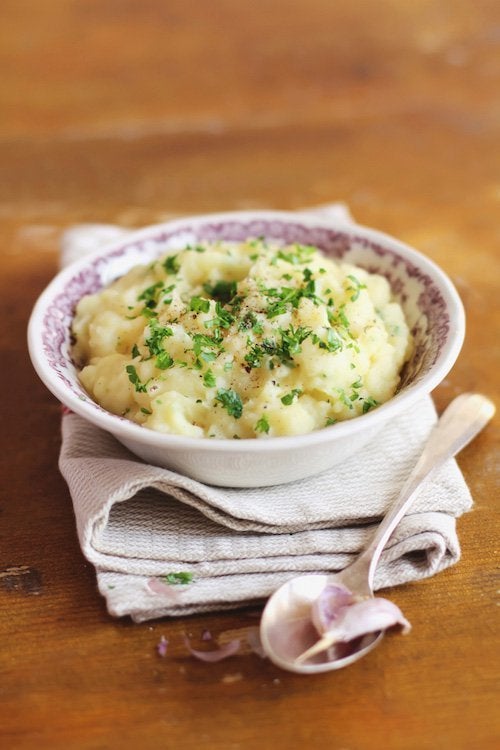 I know I've already used the word 'epic' once in this post, but this recipe leaves me no choice but to use it again. This is my personal family mashed potatoes recipe and every year it leaves everyone at the table breathless. You think your mashed potatoes are the best? I'm here to tell you that you're wrong. (And I've got a 1/4 pound of Parmesan cheese to back me up, mmmkay?)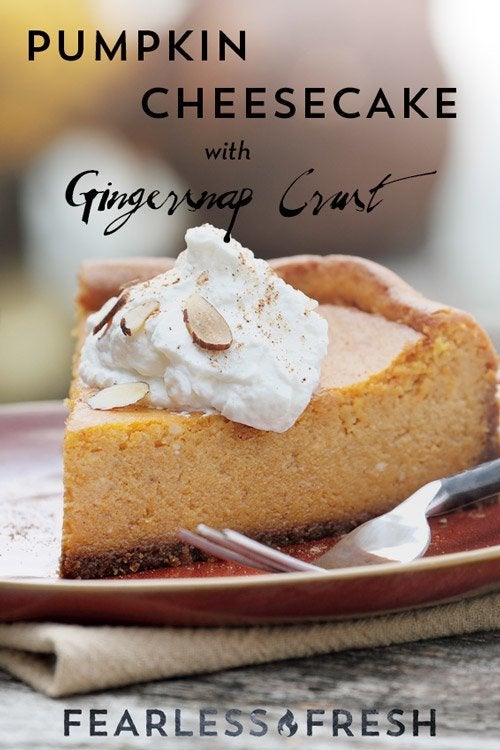 Yes, I know this time of year is fraught with pumpkin. Who am I to add to the fray? Well this recipe isn't mine. It's my friend Julie's, and she's created the most amazing pumpkin cheesecake I've ever tasted. It's mysteriously both rich and light, with a feather-weight creaminess that compels everyone to dig in for a second helping. And a gingersnap crust? Yeah, we went there.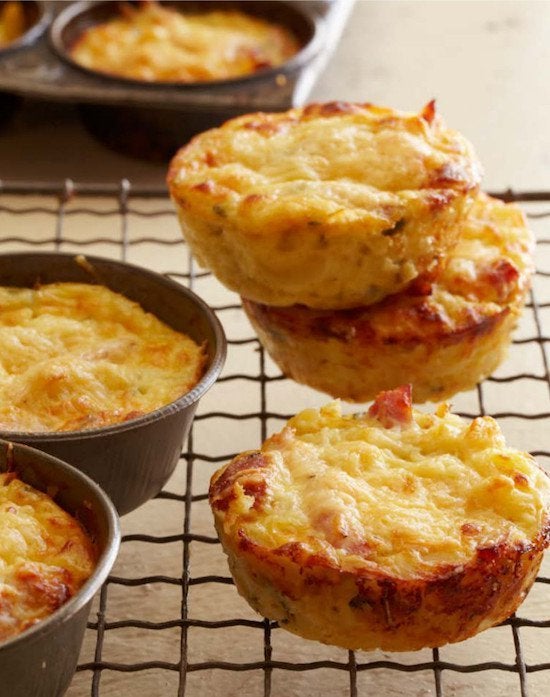 This recipe is usually for the day after Thanksgiving, but it makes a super fun dish for the big day as well. Tender cooked turkey is tucked into rich cheese, stirred with elbow macaroni, then dropped into cute little cupcake cups for a quick bake. The resulting mac-and-cheeselets are both delicious and kid-friendly finger foods.
Related
Before You Go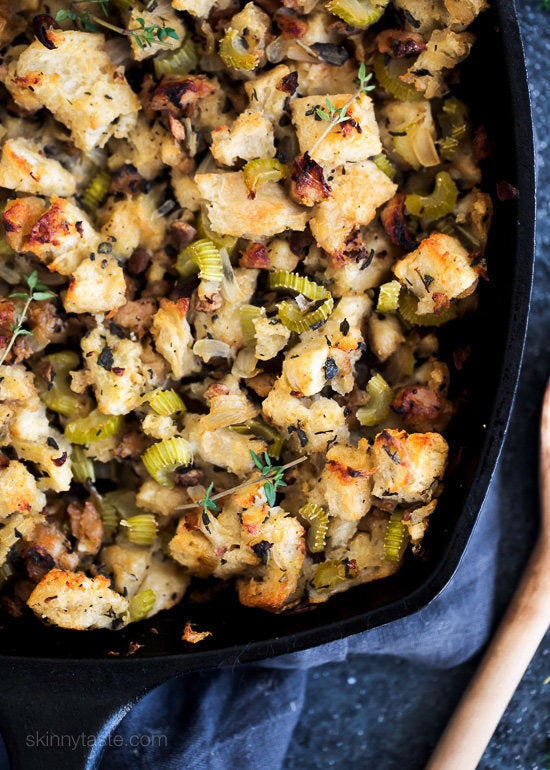 Healthy Thanksgiving Recipes