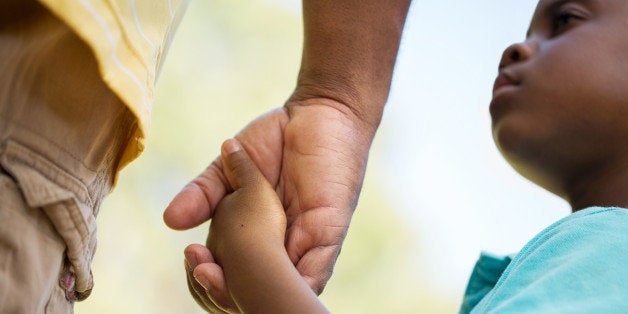 Lately, I've found myself asking the same series of questions. What does being a parent mean to you? How would you define your job as a parent? Naturally, in the most basic of terms it is to raise my children to adulthood, but being a parent in my eyes means much more than that. Being a parent is a job unlike any other, with no specific job description and no job requirements. To me, being a parent is creating a space for my children to grow into who they were meant to be. Not mini versions of me, but the best, most authentic versions of themselves. People who are capable of giving something to society and capable of thinking, acting and making their own decisions. People who will work hard, do their best and be considerate of others.
I have three children between the ages of 5 and 18, and I can honestly say that they are different, unique in their own ways. Therefore, anything I learned with my first child needed to be amended for the second and then the third. Only parents know how to amend advice we see, hear and read to meet our own individual circumstances and kids. Below are eight points that I feel helped me to become a better parent:
1. Set boundaries.
Setting boundaries for your children and saying "no" to them isn't being mean. Despite the pouting or the tears or the wobbling chin, all designed to make you feel terrible no doubt, children need boundaries. Boundaries with your children show that you are there, that you care, that you're watching. That is why, once the boundaries are set, children will frequently test them. They want to know that they exist.
2. Know that quality and quantity are equally important.
In my early years of parenthood, there were times when I wasn't able to spend as much time as I would've liked with my children because of work. But I made sure that the time I spent with them was special. We created family traditions, which included pizza nights, breakfast for basketball and Daddy-Daughter dances. Family traditions are something my children still participate in and will carry with them throughout childhood. Fun traditions often provoke a warm sense of well-being and are always looked forward to. Just as important as quality time is the amount of time you spend with your children. Create the space in your life where the time you spend with your children is prioritized and valued.
3. Show them empathy.
Try to teach your children how to think of and see the humanness in others. Understanding why someone might have done something differently helps a child to understand that, although they are important, so are others.
4. Respect them.
The best way I teach my children respect is by respecting them and others. Give your children the space to grow and the right to make their own decisions. In turn, they learn to respect other people's thoughts, ideas, wishes and belongings.
5. Encourage them.
Everyone needs encouragement at times, and a child trying new things even more so. It doesn't mean overindulging your children or doing everything for them. Encouragement means offering support and allowing them to fail while teaching the importance of giving your best effort. For a child, just knowing that you are there to help if need be can be all the motivation they need to try something. New experiences help them grow.
6. Show gratitude.
Being able to show appreciation and gratitude for something or someone is a great quality to have. I teach my children to celebrate what they have as opposed to focusing on what you don't have. It helps children accept failures and disappointments while being proud of successes. It gives children a sense of inner calm and satisfaction rather than turmoil, anger and dissatisfaction.
7. Listen to my children.
When talking with your children, really try to listen to what they have to say. When they voice their fears, it means that it is something that concerns them. Try and tackle their worries with attention and compassion.
8. Say "I love you."
Three simple words, yet words that a child needs to hear again and again. As much as I may believe that my actions show my children that I love them, they still need to hear it and feel it. I take time out to verbalize with the hug and the kisses that accompany it in the mornings, daytime and especially at bedtime. Love can be shown anytime, including when showing sympathy, encouragement, or even when setting boundaries with your child.
As parents, we realize that each child is different -- the rate they grow, the things they learn and the games they are ready to play differ depending on who they are. Have fun, make mistakes and enjoy the journey!
I would love to hear your feedback -- please leave a comment below.
Stay in touch or follow me on Twitter.