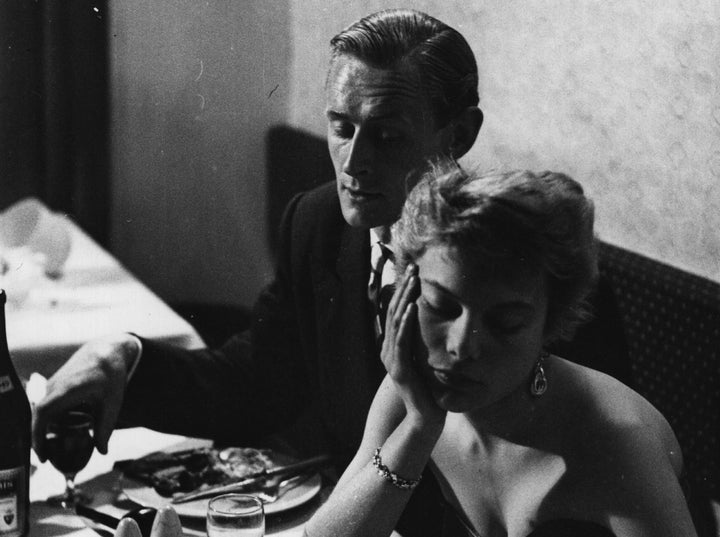 Being single and dating again is nerve–wracking for good reason: You've been out of the game for years and chances are, you're deathly afraid of calling your date by your ex's name. (Eek!)
To keep you from having one more awkward encounter, we asked matchmakers to share the most common mistakes people make on dates -- and how to work on each. See what they had to say below.
1. You let your date know you've been Googling stalking them.
You may know the maiden name of your date's mom, his job history and everything about his recent vacay to St. Croix. Nice work, Sherlock, but he doesn't need to know about your digging. Let your date share his story, said Lori Zaslow, co-founder of Project Soulmate, a matchmaking service in New York City.
"You don't want to scare your date away with prying too much on the first date," she said. "Remember: You are going on a date, not running an investigation. It's good to have some knowledge prior to the meeting (especially if you met through a dating app) but don't go overboard with your research."
2. You expect to feel chemistry immediately.
In this swipe left/swipe right culture, we tend to forget that sometimes, you actually have to work at building a connection, said Jacqueline Nichols, a matchmaker in Portland, Oregon.
"I always say I'd hit a home run with every match introduction if I could have a magic spell for guaranteed chemistry," she said. "The reality is, even with the most perfect of matches, there are many factors that spark chemistry. Sometimes it takes a few tries to feel safe enough to look past the initial impressions."
3. You overanalyze everything on the date.
Sure, you just mispronounced "quinoa" and shared a little too much information about your last relationship, but don't freak out about it. Dwelling on a slip-up will only lead to more awkward moments, said Cristina Morara, co-founder of Stellar Hitch, a matchmaking service in Los Angeles.
"I try to encourage people get out of their heads and into the moment," she said. "There's already a lot of overthinking and judgment in dating. First dates are rarely perfect and expecting perfection will lead to loneliness."
Instead, Morara tells her clients to "decide not to decide if you want to have a relationship with the person" on the first date.
"Just connect, have fun and try to reserve judgment because everyone is flawed," she said. "Think less, feel more."
4. You have an incredibly long list of dealbreakers and must-haves.
There's nothing wrong with having standards, but don't make them so rigid that you end up missing out on genuinely good matches, said Lisa Clampitt, the founder of Lisa Clampitt Matchmaking in New York City.
"If you really get to know someone, you might be surprised to find more positive things than you initially saw in them," she said. "It pays to be curious and give people a chance; the more open you are, the more options you have."
5. You go out in a huge group, hoping to meet someone.
It might be your style to go out with your entire crew on the weekend, à la Taylor Swift. That's fine, but if you're actively looking for love, it's in your best interest to pare it down to one or two friends every now and then, said Jennifer Zucher, Project Soulmate's co-founder.
"Stepping out of your comfort zone to approach someone you find attractive at a bar is not easy," she said. "When you factor in that your bar crush is surrounded by a pack of their friends, it becomes a lot more intimidating."
6. You have a few too many glasses of wine.
There's nothing wrong with wanting a little liquid courage, but know your limits: If you're tipsy after a few glasses of rosé, forgo a refill so you can continue to bring your conversational A-game, Zaslow said.
"If you drink too much, you may end up revealing too much and leaving a bad impression," she said. "Ultimately, nobody wants to end up with a lush."
7. You're not passionate about something in your life.
It's a mistake to wait until the second or third date to share your interests and hobbies, said Clampitt. Nothing is more attractive than listening to someone talk about what they love, whether it's a project at work, their newly launched blog or competing in League of Legends tournaments.
"One of the top requirements for many people is someone who is passionate about something, anything," she said. "Passion goes a long way in creating an initial spark. Being too serious, boring or negative are real downers that scare people away."
8. You only talk about work.
On the other hand, if what you're most passionate about is work, don't go overboard with the details, said Andrea Morara, the other co-founder of Stellar Hitch. Share some broad info, then move on; Dinner and a movie is not the place to brag about your company's quarterly earnings.
To address this, Morara tells singles to ask themselves a simple question before the date: What's interesting about my life outside of work?
"Talk about that on your date," he said. "There really is nothing more compelling than someone who has cultivated a good life outside work and deliberately moves out of their comfort zone with the conversation."
Related
Before You Go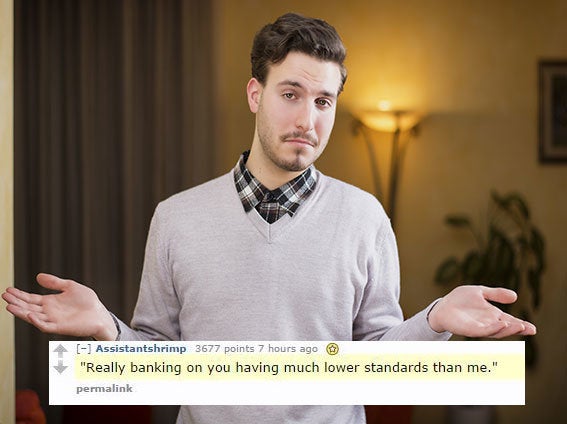 Brutally Honest Dating Profiles