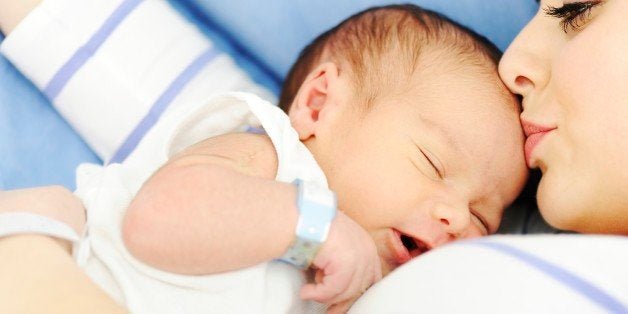 A mom has to be strong for everyone. In the beginning after she's given birth, it's impossible for her to be that person for everyone as well as for herself. I want new moms to begin to ask for help with no shame.
When her baby comes into the world, a mom wants to be the one to fully bond with her child and do her "mommy due diligence." One thing that she probably never thought of prior to having her baby is that she also needs care. In other words, this is where the rubber meets the road. A mom realizes that it's not all about the baby and that she is part of the equation too.
The people around you are rallying for you. They would be happy if you asked them for help. Some people will drop the ball because life events come up. But as you are waiting for your village, have some resources on hand. Then you will not be in a state of panic when something does not turn out the way you were expecting it.
A mom asking for help should not be taboo. Here are 8 tips for new moms to ask for help without any shame.
1. Help Pack For the Hospital: Ask a mommy friend or mentor for a list of things that you will need when you pack for the hospital to give birth. From comfy nightwear to your favorite book, you should feel homey at the hospital. Even after you have the baby and need to pack for a road trip or flight, always ask for help from other moms to learn what to pack.
2. Help With Shopping: You won't know what to expect as a new mom, so a veteran mom can help you with what you should buy for after your hospital stay. Have them go shopping with you before the baby arrives. From baby products to sanitary pads, you want to be prepared for baby needs as well as mommy needs. By the time you get home with your newborn, there will be no time to run out to go shopping at the last minute.
3. Help Rearrange: There are little things that moms don't think about until after they come home from the hospital. For example, you have stitches and can't reach things on high shelves. Keep the items that you need at eye level. Have somebody help you rearrange the cabinets and switch around the furniture prior to your baby's arrival.
4. Help Plan Meals: Once a mom has her baby, she won't have as much time to cook. Ask a friend to help you make meals and then freeze them for meal planning. You and your partner may like certain things to eat and this way you can pull out meals and enjoy the flavors.
5. Help Get Two Restful Nights: Another great tip is to have someone give you two nights a week of help so you and your spouse can get some sleep. Whether it be a mother, mother-in-law, or another family member, those two nights are going to be huge because a new mom will get some sleep and feel much stronger.
6. Help With a Date Night: Ask for date night dinner coverage. After six weeks, your partner will be ready to go out to dinner. You can take a break together and talk about topics other than the baby. Remind yourselves of the way it used to be.
7. Help With Breastfeeding Tips: Sometimes your mother or mother-in-law are not the best people to show you "how to mommy tips" like breastfeeding. They are from a different generation and most do it differently. This can cause friction. Ask a mommy friend to do some demonstrations.
8. Help Organize the Nursery: Ask someone to help you organize your nursery. This is important because you want to store things where they are readily accessible as opposed to walking across the room. For example, you need the Diaper Genie next to the changing table and not across the room. Have someone come in that knows this.
Popular in the Community