This highly rated Neo-classical Hungarian hotel might just have inspired Wes Anderson to write and direct his most recent Academy Award-winning film.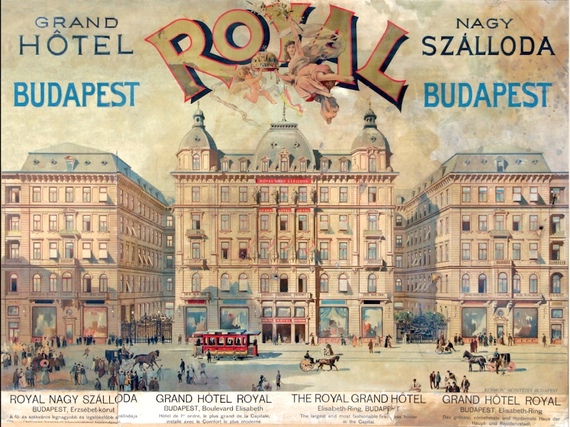 The original Grand Hôtel Royal, Budapest, Hungary. Look familiar? | Photo: Courtesy Corinthia Hotels
Shortly after opening in 1896, the Grand Hôtel Royal hosted famed French filmmakers, the Lumière brothers, for their first motion picture screening outside of Paris. In 1915, the hotel's Royal Ballroom was converted into the Royal Apollo Cinema, accommodating more than 1,000 moviegoers in a single seating (it was later renamed the Red Star Cinema, during the city's Communist era). Acquired by the Corinthia Hotel group in 2002, the entire hotel was meticulously renovated, and welcomed Wes Anderson ten years later, providing him with a private behind-the-scenes tour that may have inspired his latest film, newly minted four-time Academy Award winner The Grand Budapest Hotel.
Through August 2015, guests can book a two-night "Grand Budapest Hotel" package at the Corinthia Hotel Budapest that includes limousine transfers to and from the airport; a guided, historical tour of the hotel; and an in-room viewing of Anderson's film (sparkling wine and sweets at hand). It's an ideal weekend getaway for fans of the weird, wonderful world of Wes Anderson--and those who want a side of history with their stay.