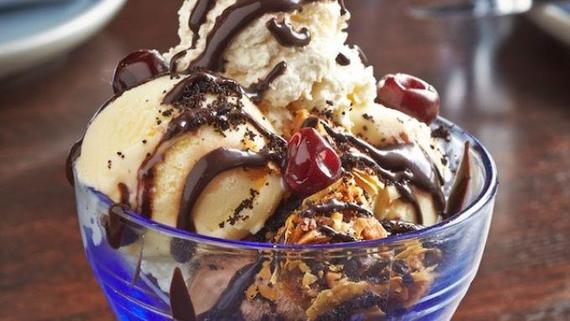 With this summer's smoldering temps, we'll take a simple hot fudge-drenched cup of soft-serve from Dairy Queen any chance we'll get. But it's far more satisfying digging a metal spoon into a real sundae as reward for wading through the oppressive humidity. Here are three tricked-out, frosty renditions around the country.
Atlanta: Warm Valrhona Chocolate Brownie Sundae at Marcel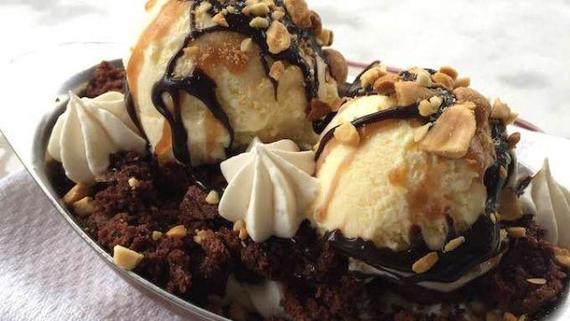 A nod to French boxer Marcel Cerdan, Marcel, chef-owner Ford Fry's newest lair on Atlanta's Westside, is the spot for lobster club sandwiches on sourdough. After such a fancy lunch, the decadence continues in the form of pastry chef Chrysta Poulos' special sundae, uniting a warm Valrhona chocolate brownie with vanilla bean ice cream, salted caramel, hot fudge and crème chantilly. Capped off with a crunchy drizzle of roasted and salted peanuts, it also makes a midnight snack-perfect appearance on the late-night menu.
1170 Howell Mill Rd., Atlanta; 404-665-4555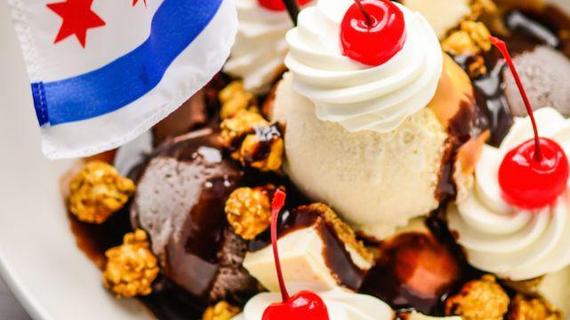 There may be no swankier Downtown perch for afternoon tea than the second floor of the Langham, Chicago. But come 6 PM, the airy room transforms into the hotel's Parlour at the Pavilion. Here, pastry chef Scott Green's massive, easy-to-feed-five-people sundaes take center stage. The Graceland, mingling peanut butter cup, chocolate and banana ice creams with fresh banana, peanuts, banana chip brittle, hot fudge, peanut butter and salted caramel, is one adventurous option; another is the Chicagoland with chocolate chip cookie dough and chocolate ice creams and chunks of cheesecake (pictured). Along with morsels of chocolate cake, hot fudge, salted caramel, whipped cream and a cherry, it's strewn with Windy City favorite Garrett caramel popcorn.
330 N. Wabash St., Chicago; 312-923-9988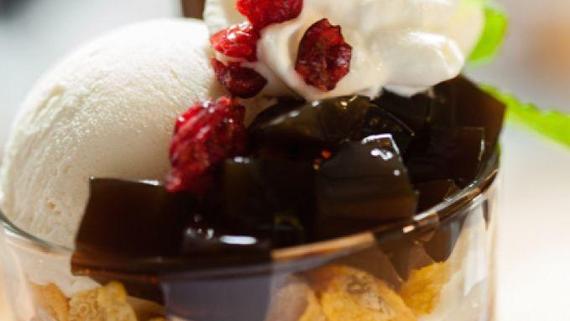 An intricate java concoction is typically what lures one to Ogawa Coffee, the first U.S. outpost of the celebrated Japanese roaster in Boston's Downtown Crossing. If sipping a flight of single-origin brews doesn't jibe with the searing sun, then consider springing for the cooling, whipped cream-crowned sundae. In this unconventional version, housemade coffee gelatin is layered with fruit, crispy roasted corn flakes and a chocolate terrine.
10 Milk St., Boston; 617-780-7139