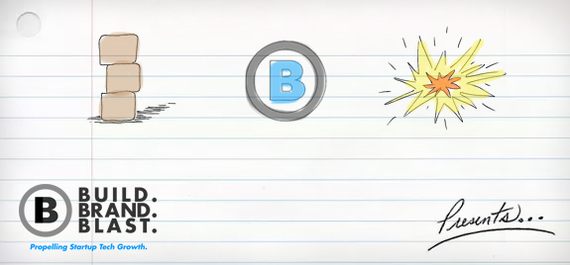 Content marketing is one of the most cost-efficient strategies you can use to get your startup off the ground, but only if you know what types of content work.
Content marketing gets a lot of buzz these days, and for good reason. It only costs time to create, it sticks around forever, it helps your search engine rankings, it improves your visibility, it reinforces your brand, and it encourages people to buy from you -- all in one package.
That being said, certain types of content work and certain types do not. Be sure you're using these eight types of content in your strategy:
1. Opinion pieces. Even if it's controversial, state your opinion boldly. You'll get attention and encourage discussion no matter what.
2. Company accomplishments and directives. Press releases are perfect for capturing these, but you can also run with them in blog posts.
3. Instructions and guides. "How-to" articles are incredibly popular, especially if you include step-by-step instructions with pictures and videos.
4. Statistics and trends. Infographics are the best content medium for these, but you can also analyze them in a blog. Be sure to reference all facts appropriately.
5. Product spotlights. If you have a new product featured, or are using something new in your business -- write about it! Be as objective and informative as possible, and don't make it a sales piece.
6. Business interviews. Interview someone within your company or someone big in the industry.
7. Specific advice. If your customers or your audience have common problems, write an advice-style column to address it.
8. Questions and answers. Short Q&A features are very popular, and are great for optimizing your website for long-tail keywords in the form of questions.
And as a bonus, here are a few types of content you should not use as part of your content marketing strategy:
Pushy or blatant sales content. Your blog shouldn't be home to digital sales flyers. Your goal is to be an authority, not a billboard.
Copied or plagiarized content. Never copy and paste unless you're quoting someone, and if you're expanding on someone else's content, be sure to put your own spin on it.
Keyword-stuffed content. SEO is alive and well, but if you pack keywords into your blogs for the sole purpose of gaining ranks, you'll be fishing for a Google penalty and alienating your readers.
It will take some time to find your voice and perfect your strategy, but once you do, you'll be reaping the benefits of your hard work in no time.
Jose Vasquez is a serial entrepreneur and tech enthusiast dedicated to helping startup technology companies get the direction and momentum they need to succeed. As the founder of Build. Brand. Blast., Jose has established a collective resource for tech entrepreneurs to consult when brainstorming, creating, launching, or expanding a new business. Jose is also the founder and CEO of Quez Media Marketing, a marketing firm that combines technology and creativity to help new and growing companies get the results they need.
Jose graduated from Goldman Sachs' 10,000 Small Businesses program. Goldman Sachs is a partner of the What Is Working: Small Businesses section.
Follow Jose:
REAL LIFE. REAL NEWS. REAL VOICES.
Help us tell more of the stories that matter from voices that too often remain unheard.