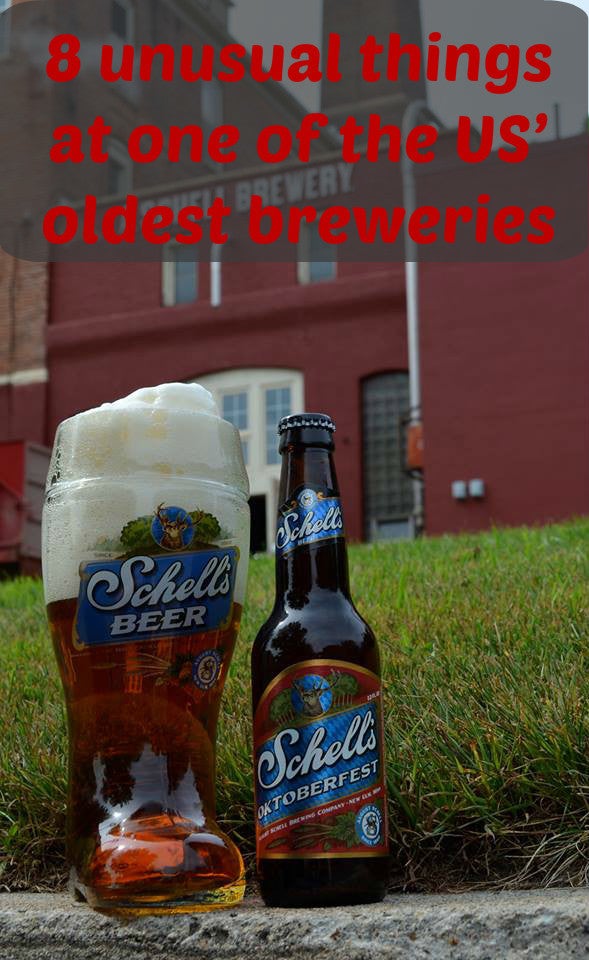 It is simply All American to love beer. According to the Brewer's Association, there are more than 4000 breweries in the country - the most ever in U.S. history. But we all know that all beers aren't created equal; and neither are the breweries. Schell's Brewery in New Ulm, Minnesota has stood the test of time. Its 156 year history has created a legacy that stands apart from its competitors. Here's a look inside one of the country's oldest breweries.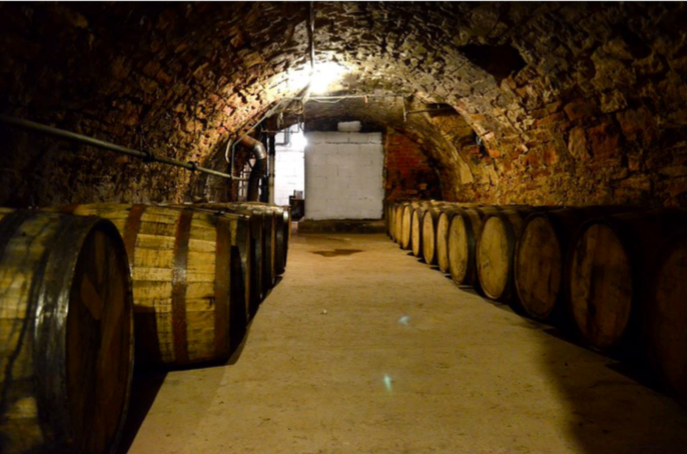 Few breweries today pre-date modern refrigeration. Schell's workers used to cut blocks of ice from the nearby Cottonwood River and haul them up the hill with teams of horses. The blocks were stored underground in the caves and preserved with sawdust to keep beer at the optimal temperature.
The caves are still used today to make Schell's Cave-Aged Barrel-Aged Series.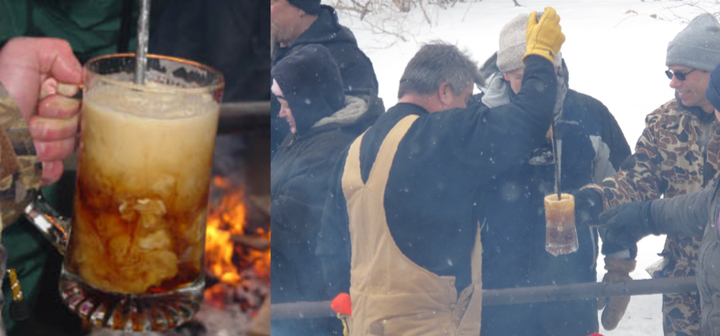 "I need a poke" is something you're likely to hear at Schell's Bock Fest held outside each winter. The saying refers to an age-old German technique that involves plunging a red-hot wrought iron poker into a mug of lager. The beer fizzes and froths, giving the caramel malts in the beer more depth. Getting your beer poked is a must for any first timer.

Nothing gets thrown away at the brewery, including this set of cypress wood fermentation tanks originally purchased in 1936. After years of nonuse, the wood staves dried out and shrank, causing the metal rings to fall. Unfortunately, the only known repair tool for the job was no longer in production. Luckily, workers were able to raid the display case from the beer museum on site and find the requisite long-lost tool.
All the tanks have been refurbished and our currently used to age Schell's Noble Star Series of sour beers at its newly-constructed Starkeller.
4. Four-Legged Designated Driver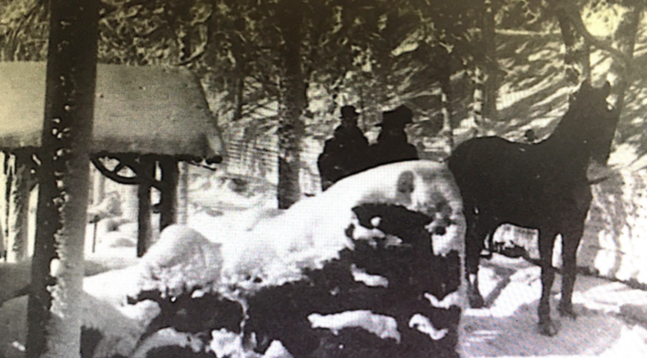 Schell's has always been a proponent of responsible drinking. In 1911, Schell's President, George Marti, would routinely ride his horse and buggy into town to conduct business. At night's end, all George had to do was climb into his buggy and his horse took care of the rest, always navigating him home safely more than two miles away.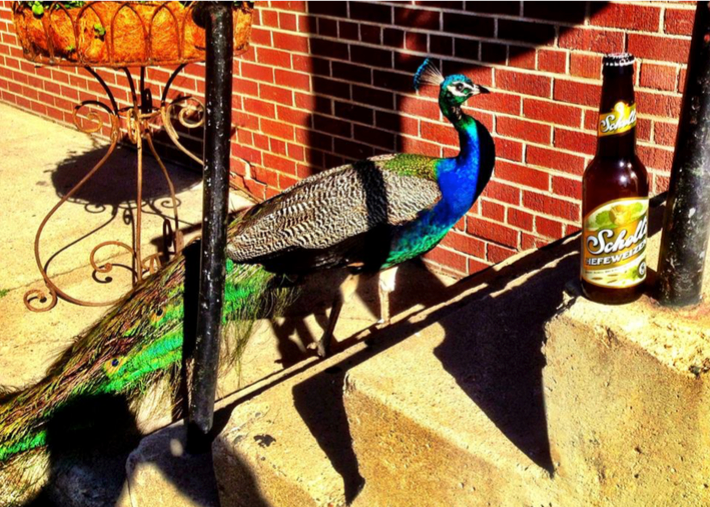 The majestic Schell's peacocks freely squawk and walk the brewery grounds year round.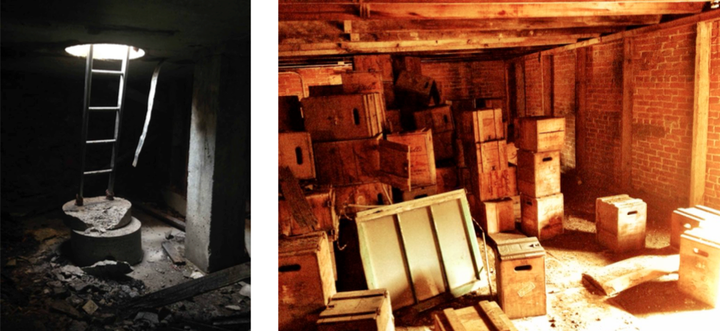 It's not uncommon for people to stumble upon secret rooms and hidden compartments on the grounds they never knew existed. While it's not always apparent what the space was originally used for, the discovery calls for a celebration. Prost!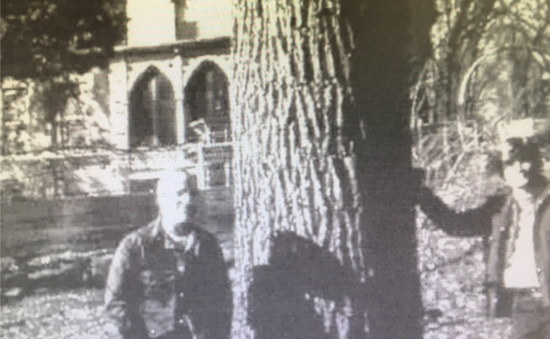 Next to Prohibition, the 1970s was one of the darkest times for small, family-owned breweries. Many were forced to close their doors after being unable to price-compete with the bigger breweries.
Facing a similar fate, Schell's cut down a massive black walnut tree on the brewery grounds and sold the lumber to make payroll and keep from closing its doors. The famously rare tree has become a symbol of inspiration and perseverance, and Schell's Brewery replanted more than 150 new trees to commemorate its sesquicentennial.

Founder August Schell's father was a forester by trade in Germany and a deer has always been on the Schell family crest. Constructing a deer park was one of the first things he did after opening the brewery in 1860.
With Oktoberfest coming soon, it's time to make plans on how you will celebrate the one time of year specifically dedicated to brews! There are tours 7 days a week at Schell's Brewery, which includes going through the museum, the brewery itself and sampling beers in the taproom afterwards. Visit schellsbrewery.com/brewery-2 for more information.
Visit
The Daily Affair
for
travel and lifestyle tips from our award winning team.
There's also awesome lifestyle, travel tip video and vlogs on our Youtube channel. Please subscribe.
Popular in the Community