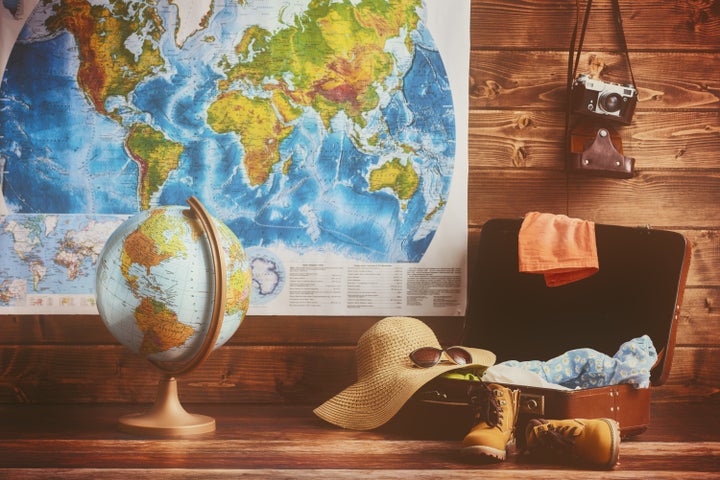 As much as we all love a customs line—the rush to be first after an international flight, the maze of retractable security barriers, second-guessing your landing card—sometimes it's nice to skip the whole hullabaloo of overseas travel. Plus, when you're limited by vacation days, cutting down on travel time is not only convenient, it's necessary. That's why we've teamed up with Hilton to devise a list of eight destinations within the continental U.S.—all doable over a long weekend—that'll make you feel like you've escaped to a foreign land … without any of the jet lag.
Sure, Switzerland is stunning, but if you can't make it all the way to the Alps for a weekend on the slopes, there's Colorado. Vail is actually modeled after the Swiss ski town of Zermatt, right down to its pedestrian-friendly setup. Survey the powder—there's around 5,200 acres to explore in Vail—then grab a meal at The 10th. You'll be able to enjoy all the goodness of a simmering European-inspired dish on a mountaintop without ever crossing the Atlantic.
California has beaches, forests, mountains, deserts and even an authentic dose of Denmark in the Santa Ynez Valley. Founded in 1911 by a group of Danish immigrants and called the "Danish Capital of America," Solvang looks like the kind of town that belongs in storybooks. Speaking of which, there's a Hans Christian Andersen Museum in town, as well as European-style architecture, windmills, boutiques (some that even sell wooden shoes) and bakeries that whip up buttery Danish pastries on the daily.
Santa Barbara, California
In Europe, you'd be looking at a more than five-hour journey to fly from Copenhagen to Seville, but in Southern California, it's just a 45-minute drive between Danish-inspired Solvang (see above) and the palm-lined streets of Santa Barbara that are so reminiscent of southern Spain. Of course, there's a reason the city feels European—the Spanish settled the area in the late 1700s. Today, you can visit the centuries-old Mission Santa Barbara, take in the city's signature colonial architecture of white stucco and red-tile roofs, and grab a glass of vino at a nearby winery. We recommend Brander, a sanctuary for sauvignon blancs, and Babcock, which is known for housing the hippest tasting room in town.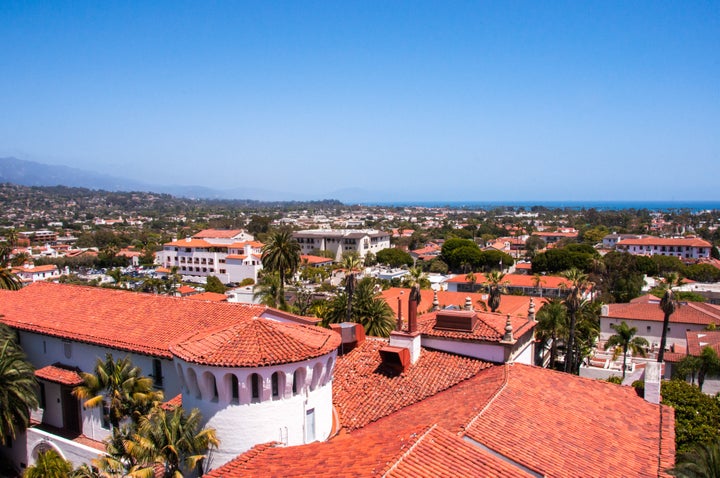 At first glance (and maybe even second … and third), it's hard to equate Arkansas with Japan. Little Rock doesn't exactly operate on the same wavelength as the frenetic, neon-lit metropolis that is Japan's capital city of Tokyo. However, the Japanese and Arkansans do see eye to eye on a particular water-based pastime: hot-springs bathing. In Japan, visiting an onsen (Japanese for natural hot spring) is a tradition that takes place everywhere from Kyoto to Hokkaido in the north. As for Arkansas, there's an entire city devoted to the geothermally heated pools. Head to Hot Springs and spend a soothing weekend soaking in the Ouachita Mountains. Some hotels even offer free shuttles downtown to Bathhouse Row—National Historic Landmark buildings that date back to the late 1800s.
The French haven't laid claim to NOLA for more than 200 years, and yet their influence is still tangible in the city's culture and cuisine. The most obvious example is the French Quarter, where you can devour beignets at Café Du Monde and look for souvenirs in the open-air (and aptly named) French Market. You may also spot French design elements, such as Creole cottages and parterre gardens: geometric plant beds surrounded by walking paths. As for the oversize spiked slushies you'll see around the Big Easy—well, those are authentically American.
For the rare combo of red rocks, arid climes and a killer spa, you could venture all the way down to the Atacama Desert in Chile—though that's certainly not a Friday-to-Monday kind of trip. Or, you could simply hop over to Arizona's very own red-rock-strewn adventure and relaxation destination, Sedona. Ogle the area's rock formations while on horseback, then take to the trails by foot another day and make your way along Fay Canyon. Just be sure to leave time for a proper massage before you head home.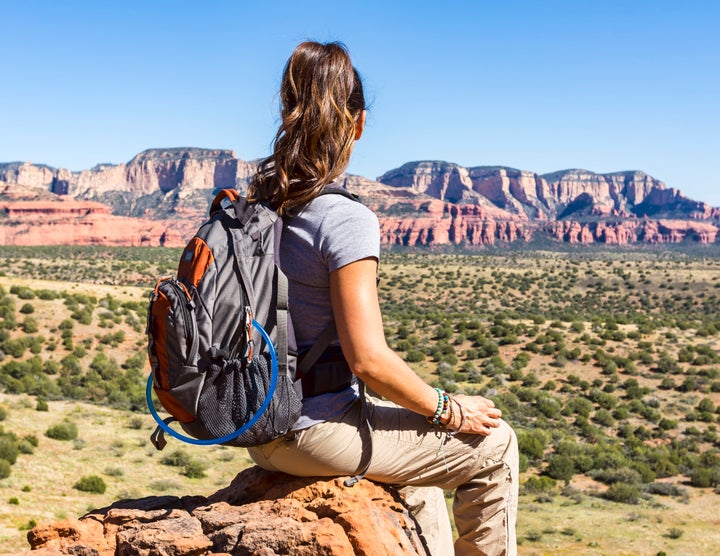 If you've got a hankering for schnitzel, strudel and a tall glass of schwarzbier (that's a dark lager) and can't make it all the way to Germany, a weekend in Milwaukee should satiate your cravings. Beer is clearly a big deal here (just look at the name of the city's MLB team, the Brewers). Anyone who appreciates an ale will recognize names like Miller, Schlitz, Pabst and Blatz—all German immigrants who settled in Milwaukee in the 19th century. That famous quartet helped instill a local love of beer halls, something that continues today. In addition to suds, you'll find German sausage at Usinger's, Küegel Würst at Kegel's Inn and spätzle at Mader's, a Bavarian mainstay since 1902.
The Magic City has long been known as a hub for Cuban culture within the U.S., but with an influx of immigrants from other parts of Latin America, Miami has become even more diverse. These days, you can practically eat your way around South America without traveling farther than Florida. The caipirinhas and farofas at Ofa Restaurant will have you dreaming of Rio right in Miami's Sunset Harbour neighborhood. Pisco y Nazca, which has locations in Doral and Kendall, serves up a modern taste of Peru. And for Argentine meat that'll make you think of Buenos Aires, check out PM Fish & Steak House in Brickell.
No matter how many days you have, there's always time for an adventure. Hilton is your go-to guide for easy weekend getaways that feel like you are a world away. Travel easier this weekend with the Hilton Honors app. Check in, choose your room, and unlock your hotel-room door—all in one place. Extend your weekend and take advantage of Hilton's Long Weekender package, where you'll save 50 percent on Sunday nights.