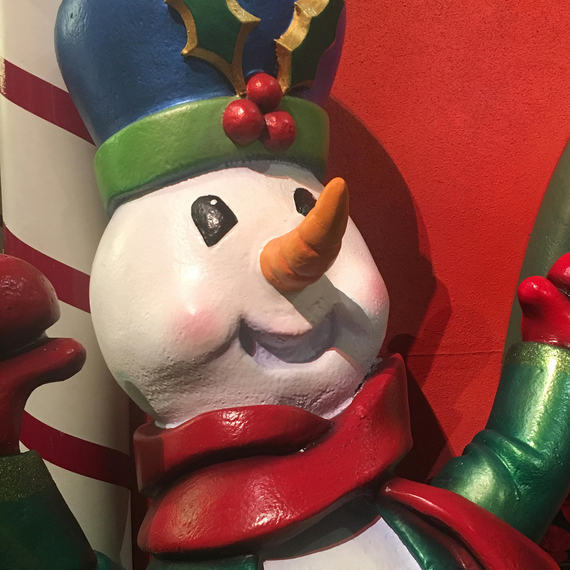 We've come to the end of the year and the holiday season is here. It's important for children to not only get to go through the motions of cake and surprises, but the next few weeks is a good time to teach them the importance of these holidays. Give your kids a foundation for life in a way that makes them have appreciation for themselves, family, friends and others.
As they grow up, they need to have some tradition. Being raised to appreciate life will help them to be open as adults. They will be able to really sit down, have a conversation and tell each other, "I am grateful for you." You tell kids those things and they will grow up wanting to continue those traditions because they feel good. You simplify life for them and you teach them. You teach them how to honor themselves and each other.
When you empower your children about the importance of the holidays at a very young age, they will have memories of the events that brought their family together. They will integrate some of those traditions in their adult life. I have found that these eight ways can be helpful to your children's empowerment.
1) Give to a Local Toy Drive: Have your children pick out a couple of toys at the store and let them know that they are for the kids who have no toys. Many kids don't have a place to live or a table to sit at to have a family meal. You are teaching your children about empathy and to appreciate life during the holidays and beyond.
2) Reflect On the Importance of Family: When people come together, it is a blessing in itself. Teach your children how to relish those moments and be grateful for them. As they grow up, they will make it their own traditions in their family because they know and appreciate the foundation of "family first."
3) Decorate the House: By having your children help sort the decorations in the house, you will help them get into the spirit of the holidays. You are teaching them how to decorate and do these things for when they become an adult. You are preparing them.
4) Plan the Menu Together: Sit down and have a holiday menu with everybody's favorite dishes. Plan the menu together as a family. It will allow your children to feel heard and be a part of what is going on. When you sit down as a family to have your holiday meal, they will be happy to see their favorite dishes and they will want to do that for their kids.
5) Holiday Family Outing: Take the kids on a holiday family outing to see decorations and the display of lights on a Christmas tree or menorah in your neighborhood. Or, you could go apple picking together and everyone then makes an apple pie. Again, this is a time for families to come together and celebrate the meaning of the season and family. This will help you form memories and it will stand out in everybody's mind once the holidays are over. Your children will have all of these memories that they created.
6) Make Holiday Cards: Have the kids make some holiday cards and they can write what they are thankful for during the past year. The adults should make cards as well. When everyone sits down for dinner, each family member can read their card aloud and express their love and support for each other. They are telling one another in the cards how they feel about their family and how much they appreciate them.
7) Go to an Animal Shelter: It's a good time of year to go to a local animal shelter and adopt a pet. You are saving an animal's life. Educate your children on the importance of going to the shelter to get a pet as opposed to buying one. You are teaching them why the animals are in a shelter and what will happen if someone does not adopt. You are also showing them life in a three-dimensional manner that they will appreciate down the road as they grow up.
8) Drop Off Clothing: Make a trip with your children to the local thrift store or Salvation Army to drop off their used clothes that others can have. They are getting new clothes for the holidays and it will teach them how lucky they are and not everyone is in a position like them. They are sharing with others whose situation is less fortunate.