Mickey can wiggle his way into hearts of any age- he doesn't believe in ageism. The real magic of Disney is that it guides all ages back to that precious space of wonder we all lived in as children.
I recently traveled to Disney World with my two-year-old, husband and mother-in-law. I wasn't looking forward to the trip- I feared it would be impossible to ensure people ranging in age from 2 to 67 would have a good time. But, by sticking to the following suggestions our trip was filled with delicious moments of bonding, refreshed childlike wonder and fabulous run-ins with many variations of sugar. We ended our trip exhausted, but still raring for round two.
1. Be Tactical When Booking Flights.
An ill-timed plane schedule can extinguish the joy in the beginning, or end, of your trip. It is worth the moolah to book flights that will maximize your time at the parks, and if possible, are in the air during your child's (or parent's?) afternoon nap.
2. Sleep at a Disney Resort.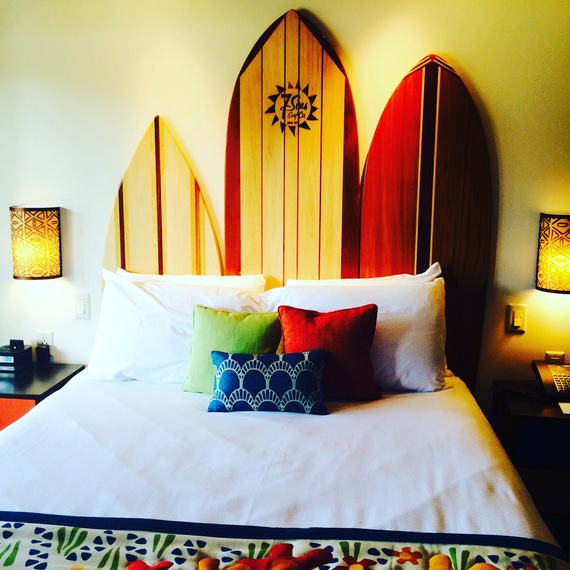 Booking accommodations at a Disney Resort offers goodies that include (but are not limited to)...
-Disney Magical Express (free transport to and from the airport)
-Free Transport to Disney Parks
-Extra Magic Hours (you get to stay in the park longer than guests who aren't staying at a Disney resort! Boo ya!)
-Option of Purchasing a Disney Dining Plan (worth it.)
-Magic Bands (bracelets that provide access to Magical Express and FastPass reservations, guestroom door, and entry to the parks.)
-Heated Pools (Yes, please.)
This site allows you to peruse the attractions each park offers and reserve your Fast Passes (three per person, for each day you'll be visiting the parks). Download the My Disney Experience app to tap into GPS enabled park maps, your itinerary and continuously updating wait times for each ride.
4. Do Not Overfill Your Days.
When my family visited Disney World we walked twenty miles in two days. Intersperse rides with shows and pool time so you're not walking or standing in line all day, and can recharge your energy before doing it all again the next day.
5. Pack Healthy Food and Drink.
News flash- children are picky eaters. Pack their healthy favorites so you can feed them (without having to stand in line) when they suddenly exclaim they're starving. And water is a must. All that walking, standing and screaming (happy screaming!) can quickly suck the hydration out of you.
6. Wear Comfortable Clothing.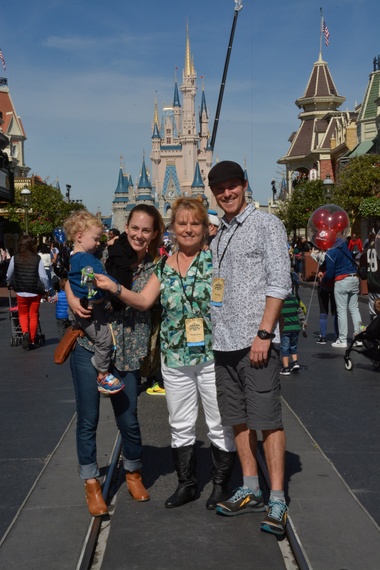 Disney World is not known for trendy style. People won't care what you look like- it's all about comfort man. Wear your most supportive walking shoes and pack breathable layers of clothing so you're prepped for all weather.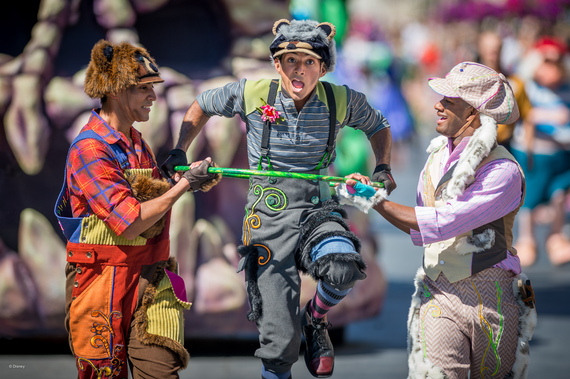 If a portion of your group prefers thrill rides, while the other part prefers "easy riders" and shows, consider splitting up (making sure there is at least one adult with each group), so everyone can get to the attractions they enjoy.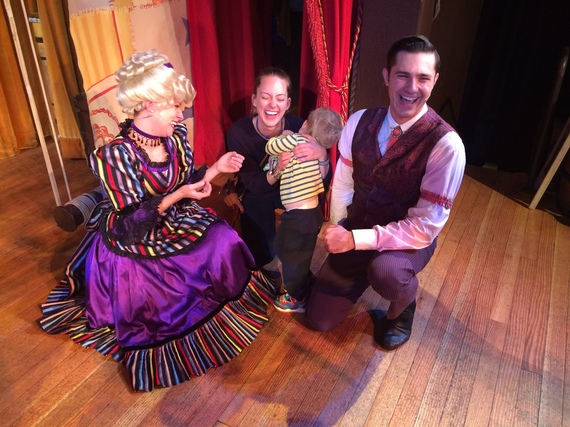 It can be easy to focus on "what's next" while exploring the fast-paced world of Disney theme parks. Take the time to laugh with your family, take Goofy photos, chat about your favorite elements of each ride, relish the splendor of the first-class shows and remember you are at Disney World to create lovely moments and memories, not to "get it all done."