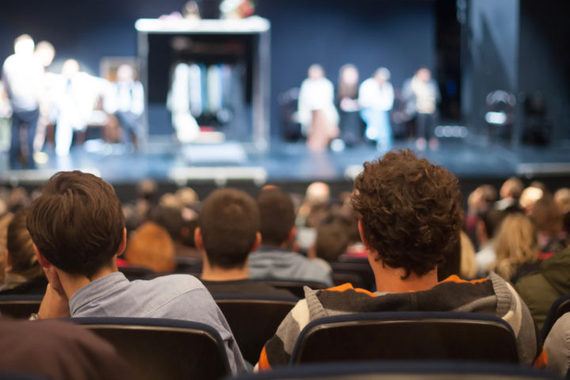 Photo Courtesy of Shutterstock

Travelzoo's Entertainment team books ticket deals for the living -- to the point where we've all closed our eyes and seen echoes of CAPTCHA security checks. We sorted through our years of expertise to share our best tips on how to secure tickets to the best-selling shows we're all dying to see:
Subscription packages: If you're a real showbiz junkie, it's worth it to invest in your local theater's subscription packages. You can buy tickets to several shows at once, which not only saves on the price of buying them separately, but also makes you eligible for subscriber benefits, such as early access to the sure-to-sell-out shows not included in the package itself.
Group sales: Know a show coming to town that literally (seriously) everyone you know will want to go to? This might be the route to go. You can get early access (before many presales) to shows and even discounts if you purchase for groups of around 20 or more. Here in Travelzoo's Chicago office, we're working on getting group tickets to Broadway's "Hamilton" next fall...a show like that will sell out within seconds in presales.
Presales: Speaking of presales - keeping your eyes open early and doing your research will really pay off. You'll get your tickets locked in early and you'll have the first choice of seats. To get access, join a venue's mailing list, look into your credit card's perks, sign up for artist fan clubs and keep your eye out for Travelzoo-exclusive presale emails.
Buy early: For big, multi-day festivals like Lollapalooza, we like to buy our tickets before the lineup's been announced. Locking in three or four days of passes early is often cheaper than waiting and trying to buy a single-day ticket to see the big-name weekend headliners once they've been set.
Buy late: On the other hand, standby or lottery tickets can really pay off. If you're in a big entertainment area like New York, look out for these last-minute ticket options. Sold-out Broadway shows often offer a day-of lottery system so everyone - showbiz or not - has the chance to see a show.
Be flexible: Can't find Saturday night tickets on sale? Well, who can? For shows with multi-day runs, be willing to try weekdays, matinees or Sunday evening performances, which often have more availability.
But be careful: Do your research first if there is a big star in the show that'll make or break it for you -- understudies might be performing at these "non-peak" times.
Stay social: Look to social media and local radio stations for ticket giveways. Venues and artists often reserve an allotment of top seats at sold-out shows for these promotional opportunities. Good luck!
Don't give up: No luck on any of the above? Keep checking back: Most people don't realize that tickets for seating sections are often put on sale on a rolling basis.
Anna Heinemann is a deal expert at Travelzoo and based in Chicago. Travelzoo has 250 deal experts from around the world who rigorously research, evaluate and test thousands of deals to find those with true value.
Related