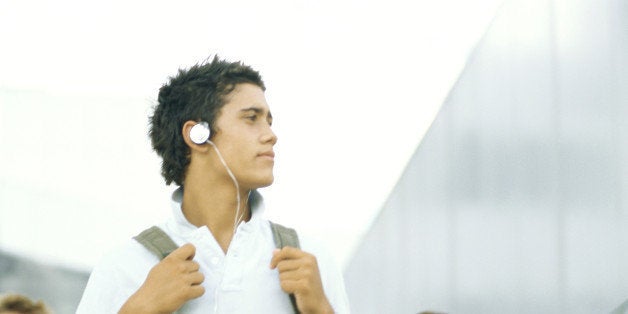 With thanks to Keyur Shah, Melissa Veras, Delia Younge, Amber Walker, and Gerald Jean Baptiste

I'm not going to wow you with some mind-blowing statistic about educational inequity in the United States. In 2015, our achievement gap has its own Wikipedia page. By and large, people are aware that only 10 percent of low-income students are graduating from college. And increasingly, people seem to understand that being born poor has no relevance to a person's intelligence, capability, and motivation.
Amidst our platitudes and promises of equity and justice, there are some pretty clear-cut reasons why low-income students are dropping out, failing out, or never even starting college. And although there is no silver bullet, it becomes painfully hard to throw our hands up in the air in the face of so many simple and solvable barriers.
1. Freeing the Application Process
Let's put aside, for a moment, the fact that many low-income college applicants are at a disadvantage because they are competing against students who have significantly more resources at their disposal, from tutors to prep courses to parents who can proofread applications. There are certain hard costs in applying to college that disadvantage low-income applicants.
Although college application fees and AP, SAT, and ACT score reports are often waived for low-income students, those waivers come with weighty stipulations. For example, low-income students can order 4 free SAT score reports, but only if they know exactly where they want them to be sent at the time of their registration. While wealthier students wait until they get their scores in order to strategically select "safety" and "reach" schools, low-income students must make decisions before they can meaningfully strategize. This is especially unfair for the most ambitious students who take the SAT early, before they are ready to apply for college.
Potential Solution: Low-income students should be allowed to use their free score reports at times that make sense for them. Colleges should also consider a common application and score-reporting format to save costs and enable students with limited resources to access as many options as possible. It is also critical that low-income students have sufficient access to well-trained guidance counselors who help them get their much-needed waivers and resources.
2. Providing Access to School Visits
More affluent students have the ability to "try before they buy", visiting a variety of schools, observing classes, seeing how they feel on campus, meeting students, and exploring the area. With that information in tow, they are able to make more informed decisions about where to attend. Low-income students are far less likely to be able to go on college tours (especially tours outside of their immediate area) and as a result, often select schools completely blind. These visits are especially important for those who are the first in their family to attend college, as they navigate a high-impact decision with minimal first-hand context at their disposal.
Potential Solutions: It would be ideal for low-income students to have access to affordable or subsidized college tours for their top choices in advance of making a decision. There are some scholarships available already for this, like this one from Questbridge. More are needed. Other programs, like Take Stock In Children afford their students mentorship, application support, scholarships, and visits to a host of colleges and universities. Where this is not possible, perhaps schools could offer virtual tours or buddy programs run by current students who come from low-income backgrounds.
"When I was accepted to NYU, I had never even been to New York. I was fortunate to be part of a scholars program that paid for my first and only college visit during my senior year. Being able to visit before attending was essential to my success as a student."
Gerald Jean-Baptise
3. Breaking the Expensive Spiral of Remedial Classes

Many students who get accepted into college are not actually ready to perform at a collegiate level. According to the Community College Research Center at Columbia University's Teachers College, more than 60 percent of students at community college enrolled in at least one remedial course. However, these classes cost time and money, and students can pile up debt trying to catch up to grade level without making any progress toward their degree. The graduation rates for students who take remedial classes are extremely low. The catch-22 is that while students are not ready for college content, they are stuck retaking high-school while going into debt.
Potential Solutions: In attempt to address this problem, recent legislation in Florida has established that colleges cannot obligate students to take remedial courses. This frees up students to determine independently if they want to invest their time and money in catching up. If they choose not to remediate, they may struggle in college-level classes, but they should have the right to take on that challenge. Educational leaders in Florida are watching this closely to see how this change in policy impacts student results.
Another approach is for low-income students to have access to subsidized remedial courses, or digital remediation that they could access outside of the college system. Miami-Dade College has a free summer program for students who are attending college the following year, regardless of what college that they are attending. Many colleges from Rutgers to the University of Washington offer pre-college education programs specifically for low-income students. More colleges should follow suit.
4. Affirming High Expectations

Low-income students are less likely to hear the strong, consistent, positive affirmations of success that their more affluent peers are afforded. They are less likely to be surrounded by college graduates, and their plans to attend college are discussed as a choice as opposed to an expectation. The lowered bar is a self-fulfilling prophecy. Sometimes, well-intentioned educators will lower their expectations for low-income students out of courtesy to the many challenges they realize their students are facing. Although this may seem "nice" in the short term, it has the opposite impact in the long term. It cannot be stressed enough that platitudes about all kids going to college are simply not believable if the adults saying those things do not actually hold students to a high bar.
Potential Solutions: High aspirations are infinitely more real when they are backed up with clear expectations. Students can be coached to pursue their academic goals with fervor, taking notes, asking questions when they are confused, collaborating readily on academic tasks, and practicing their skills to sharpen their minds, among other things. But most importantly, students can be taught to take pride in their intelligence, and to understand how much sincere potential they have.
"Talking about college in classrooms isn't enough. Students need to know what knowledge, skills and mindsets they will need in college, and have concrete experiences in high school that prepare them for it."
Keyur Shah

"I am where I am today because of a handful of teachers and mentors who helped me see my potential. During my college search, several advisors told me that I was only receiving a scholarship because of my racial background and it would be more practical to attend a state school. I'm thankful that I had mentors help me understand the challenges ahead while still reminding me of my strengths and abilities."
Melissa Veras
5. Increasing Independent Work Time

One of the stark differences between high school and college is the massive shift in time spent independently working. Most college students only have 15 hours a week of obligated class time, and the bulk of their academic effort is spent on papers, lab work, research, and other related projects. This requires immense self-discipline, note-taking and organization skills, and the ability to independently sustain rigorous academic activities without any supervision.
Endurance is an academic muscle that students can build through practice. It is especially important for teachers working within low-income neighborhoods to consider how frequently they expect their students to do self-directed tasks that require extended independent work. At times, out of fear of "behavior issues", students will not be given long stretches of independent or group work time in high school - yet this type of work is exactly what prepares them for the rigors of college.
Potential Solution: High school teachers and parents need to push their students to build their academic endurance, especially in the maths and sciences. College should not be the first time a student fights through a significant independent study without hand-holding.
"When I was a science teacher, I constantly thought about what it meant to gradually build agency amongst my students. By the end of the year, my 12th grade students were conducting intensive 3-day physics labs, spearheading 2-3 hour study sessions after school, and building elaborate study guides, all by themselves. Mastering content wasn't enough. They were going to need endurance."
Keyur Shah
6. Debt, Financial Aid, and Working While Studying

Low-income students often take on extremely complex financial commitments when they choose to go to college. Students who take out loans need to understand the consequences, terms, and timelines for repayment. Low-income students are vulnerable to taking on credit card debt that will be difficult to pay off, and sometimes don't have mentors to help them navigate the questions they have.
For those lucky enough to get a scholarship, there are often large uncovered expenses, from books to rent, and the pressure to take on many hours of low-wage work in order to make ends meet is very real. This creates several disadvantages for low-income students. Just at the very moment when they need to be focusing as much as possible on their studies, their attention is divided. They compete in class against students who don't have to work. This hurts them again when they apply for jobs, competing against students who had more hours in the day to dedicate to extra-curriculars and unpaid internships, that many low-income students cannot afford to take on. This is compounded by the increased likelihood that low-income students will have dependents who rely on them. Affordable family housing options on campus are often hard to come by, and college campus climates can be particularly unwelcoming to students who have vastly different lifestyle needs than the typical college freshman.
What goes unspoken, however, is the risk that working students will quit college altogether to rise up in a low-wage job . When a cashier gets their first promotion and sees a career pathway toward store manager, for example, they may not understand the financial equation at their fingertips. As a young manager they might make $35,000, and the enormity of that number is very persuasive. They may not realize how much more they could command with a degree, and how much smaller their salary steps would be without one. According to a recent report from the Economic Policy Institute, Americans with four-year college degrees made 98 percent more an hour on average than non-graduates.
Potential Solutions: Low-income students must have access to financial coaches to help them budget, open bank accounts, and navigate their loans, credit options, and income/expenses in a way that will set them up for a strong financial future. Colleges can also do more to create welcoming environments for students of all walks of life. From students who have nowhere to go on the holidays to students who have young children, there are so many people converging in a small space with the intention of investing in their educations and their futures. Universities could take a page from community colleges on this front, to consider how they cater to their entire student body, especially in the face of a strong campus culture that may feel most relevant to a young, affluent, single, able-bodied student.
"At one point, I had three jobs during a semester. Financial aid doesn't cover "life" expenses. Still, financial education was one of the largest barriers to success as a student. I was far away from family, had minimal financial support, little knowledge about the dangers of credit cards, and I was unaware of budgeting. As a result of this financial ignorance, I was constantly left with a dangerous feeling of vulnerability and anxiety."
Gerald Jean-Baptise

7. Creating Supportive Cohorts

Low-income students often express feeling like fish out of water when they arrive on campus. Many were the top of their classes back home, and their new environment can leave them academic intimidated, socially isolated, and lonely. Since low-income and minority students are notably underrepresented on many campuses, they can feel out of place, tokenized, and at times threatened or offended by what they experience. As they navigate the volume of stressors discussed above, they would benefit from a supportive network of peers to keep them strong in the face of challenges.
Potential Solution: The Posse Foundation has explored this idea, sending diverse groups of outstanding students to college together in supportive cohorts, and they have seen tremendous success in their efforts. Students who don't have access to the Posse scholarship would benefit from other initiatives to build supportive cohorts or networks at their schools. This could be a part of the extensive suite of student-life services offered at colleges.
"After being accepted to Oberlin, I spent eight months leading up to college getting to know my "Posse", and preparing for the rigors ahead. The relationships were genuine, and any time I considered retreating back to the familiarity and comfort of home, I was within arms reach of a support network. They allowed me to vent, gave me a shoulder to cry on, and sometimes, kicked me in the butt. Whatever I needed to get up and keep working toward our collective goal of an Oberlin degree. "
Amber Walker
8. It's Just Too Darn Expensive

Tuition costs have skyrocketed over the last few decades, even as college degrees offer less job security than ever before. This is additionally complex for students that are not poor enough to qualify for financial aid, but not wealthy enough to afford the full cost of college. Robert Farrington's recent Forbes article on this hit the nail on the head, and offered some concrete solutions.
Potential Solutions: In addition to Robert's ideas, there are many efforts to lower the cost of college across the country. Here is the best compilation of ideas we've found, created by The Center for College Affordability and Productivity. Leaders from President Obama to Governor Rick Scott are challenging colleges to figure out how to offer high-quality results at an affordable cost to students, and many schools are stepping up to the plate with innovative solutions. Stanford, for example, now offers free tuition for students whose families earn less than $125,000 a year.
One additional area of note is the progress happening at many career and technical schools across the country. As the economy continues to develop, many career and technical schools boast employment rates and salary ranges for graduates that would make college grads green with envy. The continued strengthening of that pathway will also serve to support students from all backgrounds to have additional pathways to long-term success.
The need for compassion, and a change in policies and services. This list is not exhaustive, and the factors that impact each student will vary. But if we truly care about our promise as a nation to uphold our values of equality and opportunity for all people, we can take this on, barrier by barrier.
Support HuffPost
The Stakes Have Never Been Higher
Related
Popular in the Community