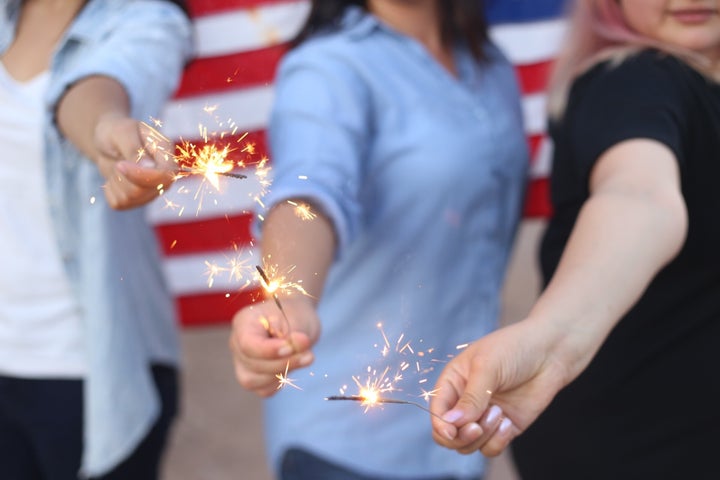 One of the hallmarks of a company that prioritizes gender diversity is an active and thriving women's network. However, it is not easy to build an authentic and productive network. Fairygodboss asked key leaders at 4 companies with robust women's networks - GE, General Motors, Goldman Sachs and KPMG - what makes their women's networks successful. Here's what we learned:
1. Draw leadership from the business (as opposed to HR or D&I)
All four companies that we spoke with made a point of telling us that their leadership comes from corporate sponsors rather than from dedicated staff.
For example, Beth Castle, Program Manager for The GE Women's Network told us, "the GE Women's Network is led by a group known as the "Cabinet," a senior executive team representing a diverse group of women from each of GE's businesses and critical corporate functions. GE Women's Network is sponsored by two Corporate Executive Council leaders, from the most senior leadership level."
Similarly, the KPMG Women's Advisory Board is led by 20 senior partners from the firm. GM's women's network, known as GM WOMEN (Women Offering Mentoring, Expertise and Networking), is a voluntary group of salaried women headed by a key business leader, Senior Vice President – Global Manufacturing: Alicia Boler-Davis.
Goldman Sachs goes even a step further by including male employees in the process. "We engage male senior leaders in our women's network programs through hosting events, coaching and mentoring women and advancing the dialogue on gender in the workplace," says Paget MacColl, Goldman Sachs Managing Director in the Investment Management Division and Co-Head of the Firmwide Women's Network.
2. Integrate strategic goals with the overall business
At General Motors, GM WOMEN makes a point of highlighting how its work dovetails with the overall strategic objectives of the company, in particular growing GM's revenue share of the women's market.
Meanwhile at Goldman Sachs, MacColl told us, "we integrate our diversity initiatives into the firm's business strategy and leverage the commitment of managers and senior-level leaders to effectively execute the strategy and create accountability."
3. Drive participation from the top down
Barbara Wankoff, Executive Director, Diversity and Inclusion, KPMG LLP says "Our firm's leaders demonstrate their support for our women's network – by participating themselves and by encouraging others to get involved. Also, we ensure our network leaders' managers recognize the work they do to make the network a success."
GM learned that to engage women participants at all levels, a simple change in terminology was useful: instead of talking about mentorship, GM WOMEN began focusing on sponsorship. GM told us how "that simple phrasing [change] helped our women shift from just discussion to action, and the women in management positions challenged themselves to become not just mentors, but sponsors."
4. Create accountability
Goldman Sachs established a diversity governance structure that includes a diversity committee in each region. These regional committees focus on manager accountability and engagement, affinity networks and training as key levers in achieving diversity objectives.
5. Create opportunities to convene - in person, virtually and even anonymously
Opportunities to convene women's networks seem to come in every flavor, from large in-person events to anonymous webcasts.
We heard from Marina Shoemaker, Director Global Diversity Strategy and Inclusion at GM about the first GM Global Women's Leadership Summit held in Detroit last year. Shoemaker told us, "more than 100 salaried women participants, representing 27 countries attended….Participants represented all functions and all levels in the organization." General Motors CEO Mary Barra addressed the group, which laid out specific initiatives and priorities for the organization.
By contrast, the GE Women's Network uses anonymous webchats to answer questions and give women real-time career advice.
Goldman Sachs hosts numerous events, including partner receptions, a Women's History Month Networking event, and a "Goldman Sachs Women's Network Rising Star Breakfast" that recognizes emerging women leaders from the firm.
6. Be global and local
At GE, the Women's Network is as diverse and far-reaching as the company itself. Castle tells us that the "Women's Network has evolved into a worldwide organization of over 150 Hubs in 50 countries connecting thousands of women across our 10 businesses...We run our network with leaders across GE providing strategy and direction, but with local "hub" leaders at all of GE's major locations. The hubs determine what areas they want to focus on from community outreach to developing women in key areas including commercial, technology and operations."
At KPMG, local chapters of KNOW customize their own approach. "That way," Wankoff says, "members feel connected to female leaders and role models on a local level, yet feel they are part of the larger firmwide effort."
GM's 24 women's networks are focused on helping develop and recruit women to the company, but are allowed to execute initiatives that work best at the local level. "But it's critical that women in the local networks communicate with each other," says Shoemaker.
7. Segment based on career experiences and life stage
GE Women's Network started a program called "My Connections," which are smaller subgroups that have a common interest/career need that meet periodically. GE says, "Some My Connections groups are focused on life stages from young millennials to moms returning from maternity leave to women that are caretakers for aging parents. They are local groups and provide the insight and support that women need."
And, at KPMG, Wankoff told us she find's "It's important to understand what drives our women, and to target our programming and strategies to meet their needs...Our Women's Advisory Board has been especially focused on supporting women at all stages of their lives and careers."
8. Contribute to a broader social mission
One employee felt especially drawn to the GE Women's Network because of its philantrhopic endeavors. "Through my role in GE and the goals of the GE Women's Network, I've engaged in leadership activities within my community for STEM growth within our schools and growing young women through a GE Girls camp," says Kristen Sanderson of GE Grid Solutions.

While some companies may struggle to justify a women's network or create intrinsic support for its work, these four leaders show us a path to success. A key overarching takeaway: companies support for these organizations is key, but what really leads these groups to success is active participation from members in the business. In other words, for women who want their companies effective women's organizations, the #1 thing they can do is participate.
Popular in the Community