If you've written off whole grains, you may be leaving some flavorful nutrition benefits on the table. September is Whole Grains Month and the perfect time to reconsider what these gems have to offer.
Even if you're maintaining a gluten-free diet, you can still enjoy the benefits of whole grains. It's increasingly easy to find and incorporate gluten-free grains into your diet. Try quinoa, amaranth, buckwheat, corn, millet, gluten-free oats, rice, sorghum, teff and wild rice.
Whole grains are versatile. Use them in pancakes and muffins, breads, grain and vegetable salads, veggies burgers, soups and stews, side dishes and more. For most healthy adults, the recommendation is to get at least three servings of whole grains a day. And if you think eating whole grains means swapping brown rice for white, you're right. But brown rice is just the beginning. Here are a few more to consider: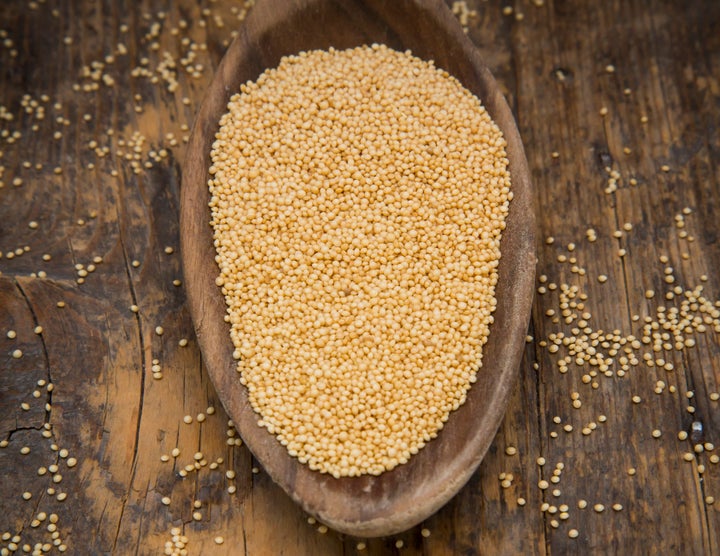 Little and mighty, this psuedo-grain packs a powerful nutrition punch. Amaranth delivers protein, fiber, calcium and potassium, making it a heart-healthy choice. Amaranth can be enjoyed in a variety of ways, including this Cinnamon Apple & Pear Porridge from McKel Hill at NutritionStripped.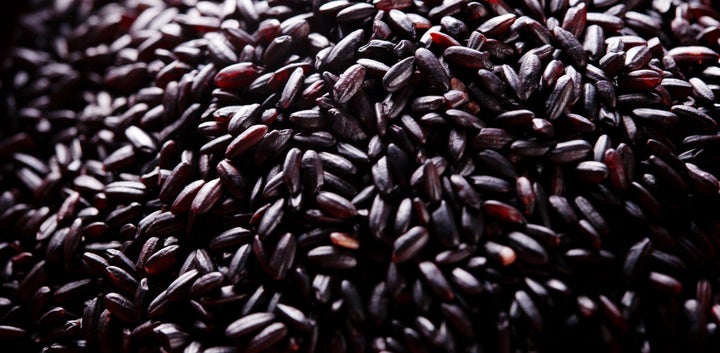 Despite the name, buckwheat is not a type of wheat, or even a grain for that matter. However, its nutty flavor and ability to act and eat like a grain puts it in the bin. Effortlessly gluten-free, buckwheat is a great source of fiber, protein and potassium, making it an excellent choice for heart health. You'll likely encounter buckwheat in Japanese soba noodles and other forms of pasta and pancakes, like these Apple Walnut Buckwheat Pancakes from Julie at RDelicious Kitchen.
Farro is an ancient strain of wheat that's also known as emmer. It's used around the world and is especially popular in Italy. Farro takes about 30 minutes to cook and can be used for salads and more. With a hearty texture and nutty flavor, farro plays well with other ingredients, as in this Spicy Korean Farro Nourish Bowl with Gochujang Sauce from Min at MJ and Hungryman and this warming Kale & Vegetable Soup with Farro from the Meal Makeover Moms.
The origins of this whole grain are uncertain, but it's a smart addition to the cart. Just half a cup of freekeh delivers 8 grams of protein, 4 grams of fiber and more than 70 percent of your recommended daily manganese, and it may offer some digestive health benefits. Try this hearty Freekeh, Kale and Peach Salad from Alex at Delish Knowledge to test it out.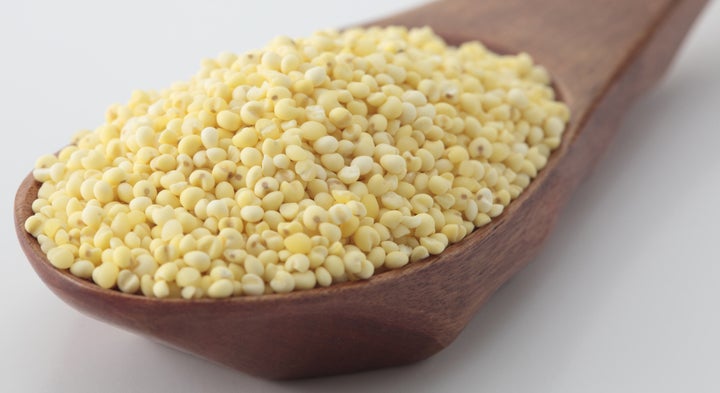 Once relegated to the bird food aisle, millet is a versatile and inexpensive whole grain to add to the table. Millet is naturally gluten-free and provides protein and magnesium at only 100 calories per half cup. A quick-cooking grain, millet works well in salads, stews or simply prepared like this Toasted Millet Pilaf from Emily at Zen & Spice.
7. Gluten-free oats
While it's true that most run of the mill oats contain some gluten, you can get gluten-free ones. These ones have been processed to prevent cross contamination with gluten containing grains in the field and factory. Use gluten free oats in the same way you'd use regular ones. This recipe for No Bake Coconut Raisin Oat Crunch Bars from Gretchen at the Kumquat blog puts oats in a convenient grab and go bar that's perfect for breakfast or a midday snack.
8. Quinoa (pronounced keen-wah)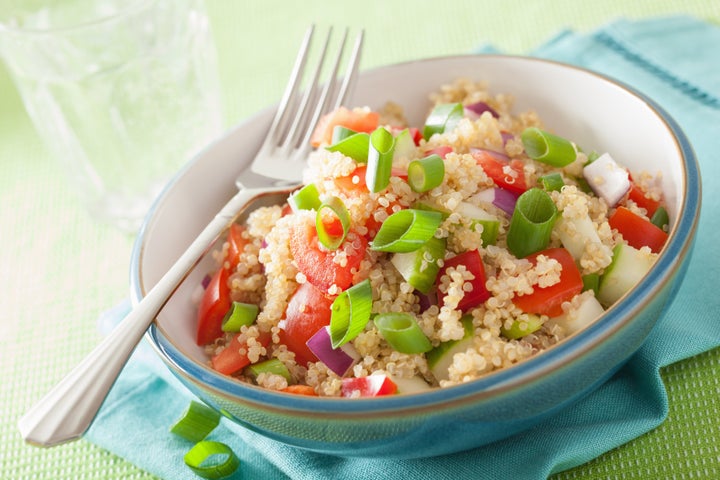 Even if you don't know how to say it, you've probably heard about or tried quinoa. Though more expensive, quinoa is a higher protein, higher fiber and nutrient-packed alternative to rice. Cook up a batch, and use it throughout the week. Blend quinoa with chopped vegetables, herbs and your favorite vinaigrette, create quinoa burgers or build a salad, as in thisChopped Quinoa Salad with Cranberries from Healthy Aperture or this Black Bean Fried Quinoa recipe from yours truly.
As you can see, there are infinite ways to enjoy whole grains this month and anytime. None of these grains are new. Most are actually considered "ancient" grains and are currently making a comeback. With more recipes and uses popping up every day, there are many opportunities to try them out and meet your daily whole grains goals.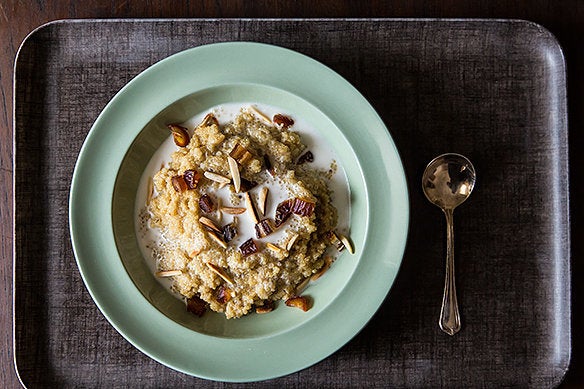 Quinoa For Breakfast Recipes