Ever crave something so badly you'll do anything to get it?
Then you may sympathize with an 8-year-old Ohio boy who learned to drive a car in minutes just so he could go to McDonald's for a cheeseburger, the Weirton Daily Times reports.
Police in East Palestine said the unidentified boy got a sudden urge for a Mickey D's cheeseburger Sunday night around 8 p.m., but both of his parents had fallen asleep after a busy day.
The boy had eaten dinner, but he was still jonesing for that cheeseburger.
The kid apparently didn't want to wake his parents in hopes they'd spring for a burger. Instead, he watched driving instruction videos on YouTube for a few minutes before putting his 4-year-old sister in his dad's van so they could get their fix.
The young driver managed to safely get through four intersections before getting to a McDonald's drive-through about 1.5 miles from the house.
Then it came time to order the food.
Once the employees figured out the kids were on a joy ride by themselves, the police were called to the restaurant.
Koehler spoke to the boy, who admitted he had never driven before, but learned by watching YouTube. He told Koehler he got the keys to his dad's van by standing on his tip-toes, according to the paper.
When the child suddenly realized that taking car keys in order to illegally drive was wrong, he burst into tears. However, he and his sis did get to eat their cheeseburgers while waiting for their grandparents to pick them up.
Related
Before You Go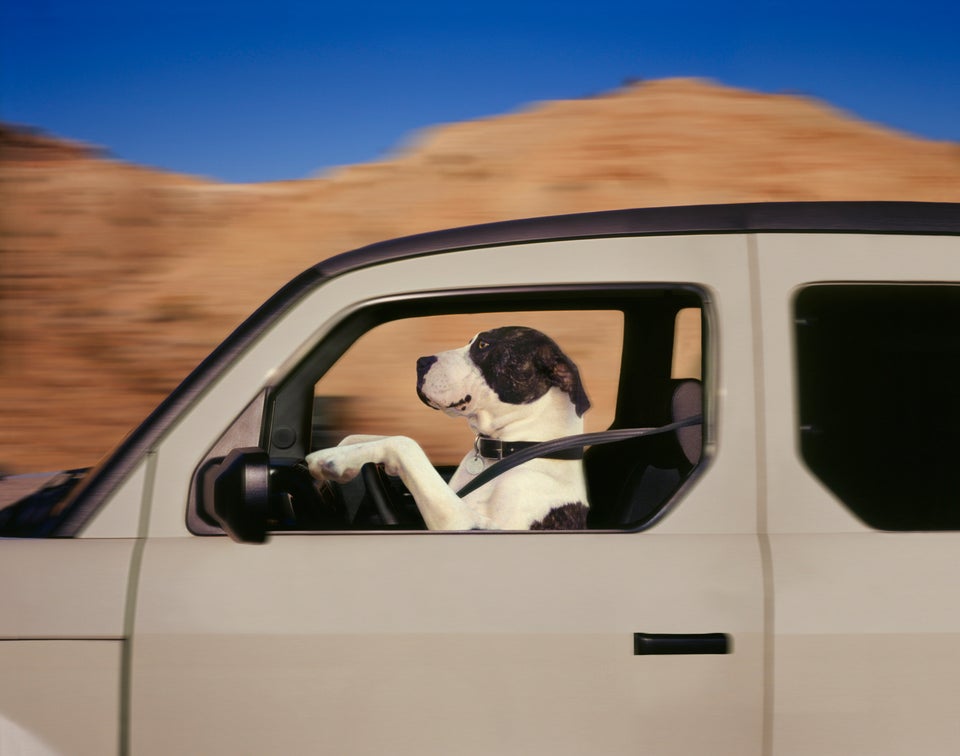 Stock Photos Of Dogs Driving
Popular in the Community