This boy took the high road and taught a bully a lesson with love. 
Nicolas Neesley, an 8-year-old who goes to Jennings Elementary School in Quincy, Michigan, saw a friend being picked on and pushed around on the playground by a fifth-grader. While attempting to diffuse the situation, Nicolas was spit on, his mother, Shamayne Neesley, told ABC News. 
Rather than respond with anger, the third-grader wrote a note addressed to the school earlier this month, offering an alternative to bullying.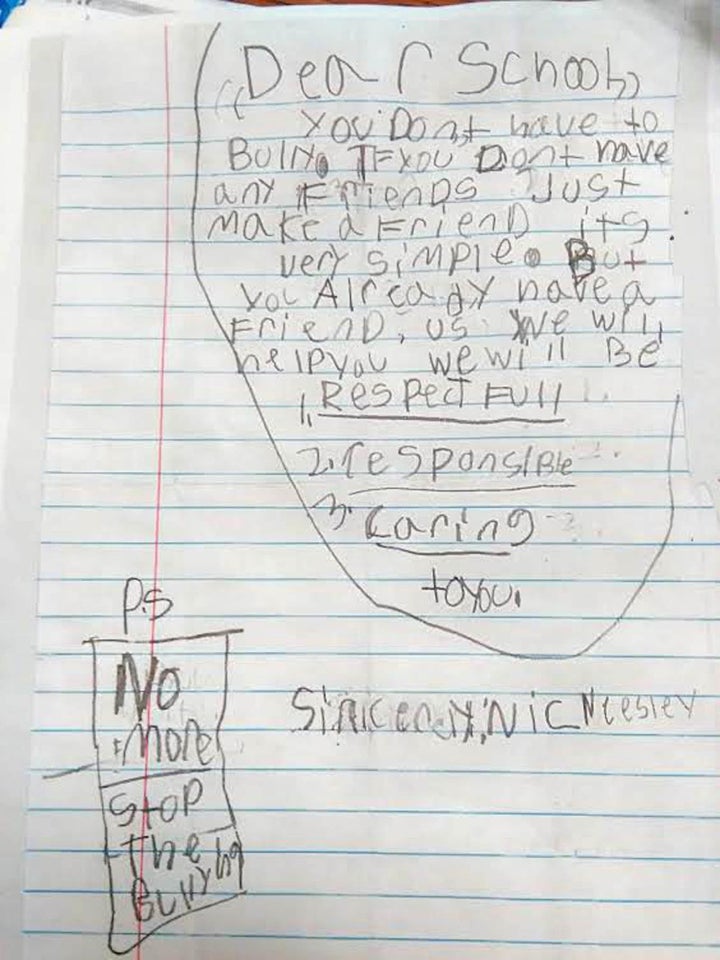 "You don't have to bully. If you don't have any friends, just make a friend -- it's very simple," Nicolas wrote in the note, which was read over his school's loudspeaker. "But you already have a friend -- us." 
Nicolas told the Daily Reporter that through his letter, he just wanted to send a message of compassion to the fifth-grade student. 
"I wanted to touch his heart," the 8-year-old said.
According to the ABC news, Nicolas was upset after the incident and told his parents he didn't understand why the bully didn't want to be friends with him. His parents told Nicolas to give it some time. So when Oct. 5 -- anti-bullying day at his school -- came around, the 8-year-old got to writing.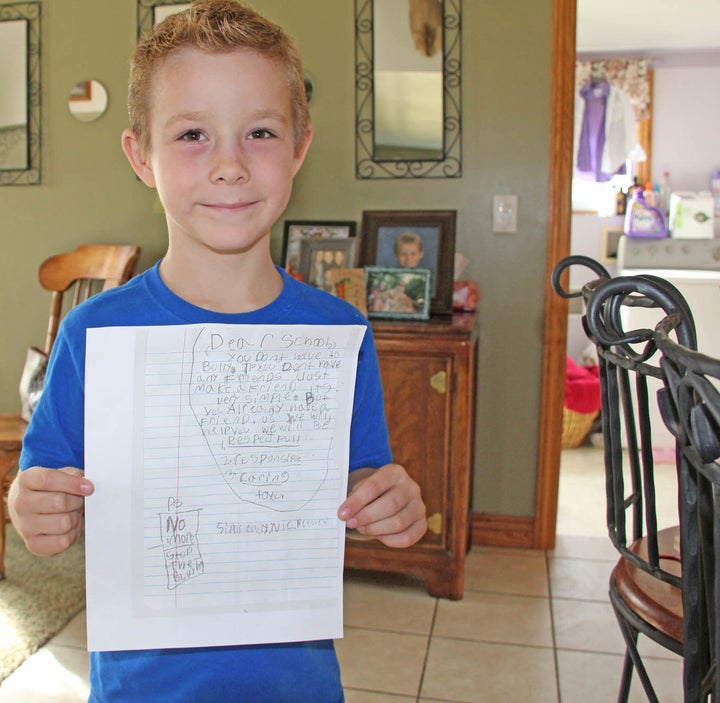 In addition to offering his friendship in the letter, he promised to be respectful, responsible and caring to the bullies. He ended the note with a plea to "stop the bullying." 
"I think we need to put a stop to bullying, because it happens to like five kids every week," Nicolas told the Daily Reporter. "Every time I see someone get bullied, I break it up."
As for the bully, Neesley told the outlet that she's unsure whether boy is aware that the message was inspired by him. Regardless, Nicolas still continues to exercise kindness, even saying a prayer for the bully at night. 
PHOTO GALLERY
17 Fun Science Experiments For Kids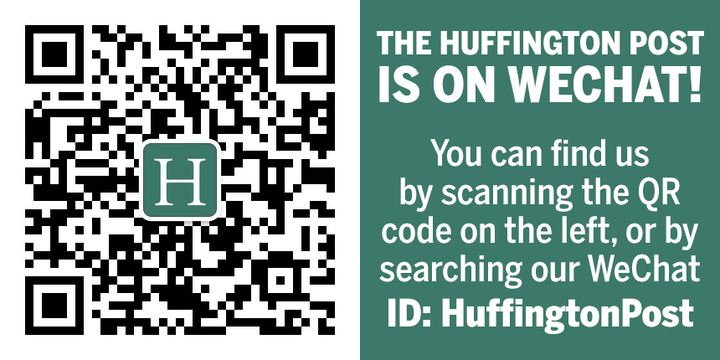 REAL LIFE. REAL NEWS. REAL VOICES.
Help us tell more of the stories that matter from voices that too often remain unheard.