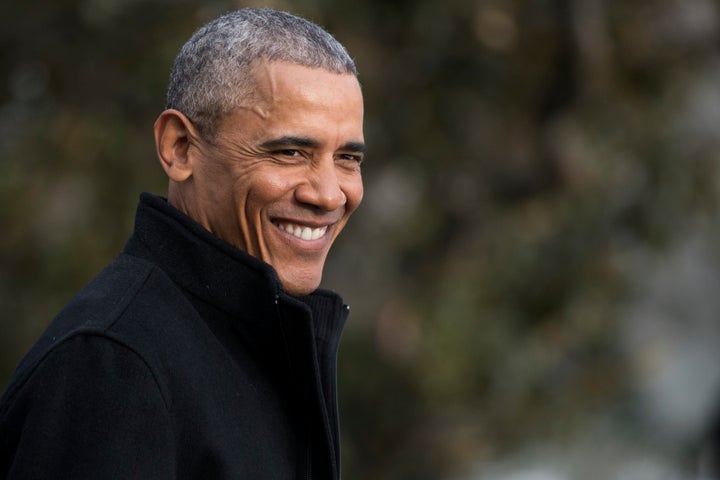 The president's approval ratings have in fact been some of the highest in recent presidential history ― but one group of religious constituents stands out among his fiercest opponents.
Of all faith groups, white Christians ― including mainline Protestants, Catholics and evangelicals ― rate Obama the lowest, according to a 2016 American Values survey by Public Religion Research Institute. Within that group, white evangelicals hold the greatest disregard for the outgoing president.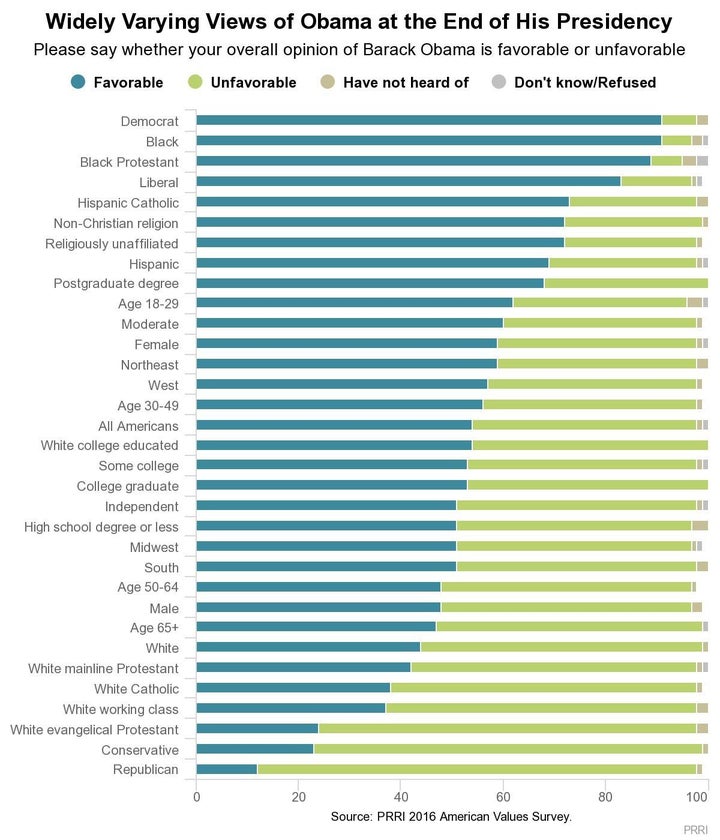 White evangelical Christians have disliked Obama from the start. During the 2008 election season, not even their distaste for Sen. John McCain nor Obama's persistent outreach among young evangelicals could sway their vote. Just 24 percent of them voted for Obama that year, and even fewer ― 21 percent ― voted for him in 2012. Among white evangelicals who said they attended worship services at least weekly, support for the 44th president was even lower.
No other religious group in America has resisted Obama's presidency quite as much as white evangelicals have, with the possible exception of Mormons. PRRI didn't measure Obama's favorability among Mormons, but a 2014 Gallup survey found that the president's approval rating was actually lower among that religious community ― at 18 percent ― than any other faith group. Muslims rated Obama the highest, at 72 percent.
But Mormons' views of Obama weren't always as low as they were by the middle of his second term. One analysis of exit polls by Pew Research Center suggested more than 30 percent of Mormons voted for him in 2008. By the 2012 election, however, the percentage dropped to 21 percent ― the same share as white evangelicals.
A minority of white Catholics and white mainline Protestants voted for Obama in both of his elections. And the president's favorability among these groups remained low as his presidency came to an end.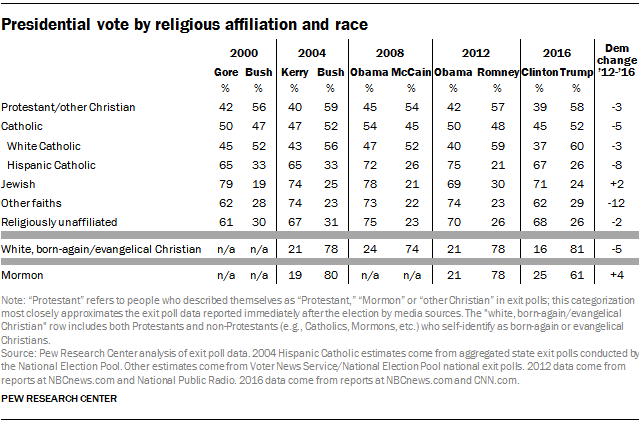 By the time the 2016 came around, the Democratic Party had lost ground with nearly all religious groups to some degree ― even those that went majority with Hillary Clinton. Sixty-seven percent of Hispanic Catholics voted for Clinton, compared to 75 percent who voted for Obama in 2012.
Sixty-eight percent of the religiously unaffiliated voted for the Democratic ticket, compared to 70 percent in 2012 and 75 percent in 2008. Only Jewish and Mormon voters selected the Democratic nominee at slightly higher percentages than they did in 2012.
Apart from Mormons, the religious groups who disliked Obama in 2012 disliked Clinton with even greater fervency in 2016. Yet when the transition of power comes to pass on January 20, one group is likely to be applauding the loudest.
Related
Popular in the Community