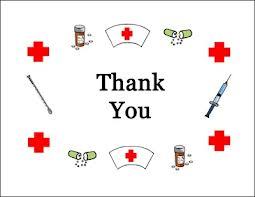 "If you want something badly enough you will get it. If you don't, you won't."
It was eight o'clock on a Friday evening during the summer of 2014 and Anna Marie Nass had just finished the day after working over 60 hours this week -- 80 when accounting for travel time. She has seen somewhere between 30 and 50 patients in the past 12 hours... and that was a "good" day, a "slow" day.
It is that mantra she holds dear to her heart on weeks like this one -- the same mantra that got her through ten years of schooling.
What may seem like a lot of work is actually more, because for this Advanced Practicing Nurse, the job doesn't simply end with the patient. However many people her line of work sends her way, Anna Marie always sees what the average person doesn't in an ill person: their entire family dynamic.
Just a few hours earlier she felt obligated to educate the parents of three preteen boys on the importance of using antibiotics. Two of the three boys had come to be examined at her place of employment -- Riverside Pediatrics in Secaucus -- both complaining of throat pains.
A series of tests concluded the two had been suffering from strep throat, but neither of them were thrilled with the idea of taking medicine and their parents were seemingly nonchalant about that. Whether the boys want to take the medicine not, untreated infections can have lasting effects. Anna Marie cautioned them of the potential heart damage that can occur when "infection is just left sitting in someone's throat."
"We just hope our middle child doesn't catch it," both parents were in agreement.
Anna Marie's defenses went up.
"You have another son? How is he doing, is he showing similar symptoms?"

"No, but he has lung and thyroid cancer."
That only enhances the urgency for their other two sons to be on antibiotics. Their infections need to be completely eradicated because bringing that home with them could potentially kill their immuno-compromised brother.
Anna Marie had no scruples about stating that firmly. While coercion has no place in a medical institution, her entire reason for entering the medical profession was to fight for those who can't fight for themselves. She wouldn't change a thing about this exchange in her medical room.
The next day, she woke up to do it all over again.
Well respected at Riverside Pediatrics, she has been employed there for less than a year, though she is no novice as a nurse and certainly not as a medical advocate. Anna Marie was offered the job this past November after finally crossing the finish line of ten years of schooling, clinical hours and board certifying exams.
Thank goodness for the support of her family, but had she not had it, that wouldn't have stopped her.
"Nothing was stopping me," she said. "Not the birth of my kids, my marriage, nothing."
As a pediatric nurse practitioner, her days are more fulfilling as she has more freedom to use her medical expertise, something that is not permitted for an RN. Anna Marie is able to give an official diagnosis for ailing children and prescribe medicine.

Driven though she was, achieving this long-term goal was not without sacrifice.
Unlike many who decide to change careers, Anna Marie was unable to work full time and go to school part time -- or vice versa. She charged on ahead making the transition from paralegal to nurse, working full time and attending school full time.
Her family relies on her as the sole income provider. Unemployed to a physical disability, Anna Marie's husband John assumed full parenting responsibilities in their home. For these ten years she barely saw her children. A hug and a kiss n in the morning before school, then she would not see them until the next day.
There is no resentment, only love and admiration.
Her oldest son Chuck, 14 at the time, understands the importance of what his mom does and feels both he and his younger brother -- Austin, 10 -- appreciate education that much more.
"We both will go to college; we know how necessary it is to be independent," Chuck says.
All of Austin's life (Anna Marie went to school directly after he was born), he has witnessed his mother working and attending school nonstop, save for a three week break at Christmas. And, notes Anna Marie, nine out of ten final exams she took over that time period were on Christmas Eve. After January 15, the hectic schedule resumed.
The best piece of advice she ever received in the midst of it all was from one Dr. Joel . "Follow your heart," he said. "Don't stop until you get what you want."
Her family knew they were only benefiting from their mom/wife's driven personality--a job with an established medical group led to a higher income. For Anna Marie, it was about that and so much more.
While in school for her last set of board exams, Anna Marie worked at as a hospice nurse for the New Jersey Visiting Nurses Association (VNA) and was quick to call her patients' doctors should anything be amiss.
"She told it like it was," says Sara Organic, a medical social worker for VNA. Organic regards Anna Marie as a "fireball" who genuinely advocates for her patients.
She knows her patients better than her own family, and Anna Marie is not ashamed to admit that.

"Every day, I learn something from each and every patients and/or family member that I encounter," she says. "That enables me to become more well-rounded and educated in respect to my nursing career; I hold that near to my heart in turn and use it to help someone else."