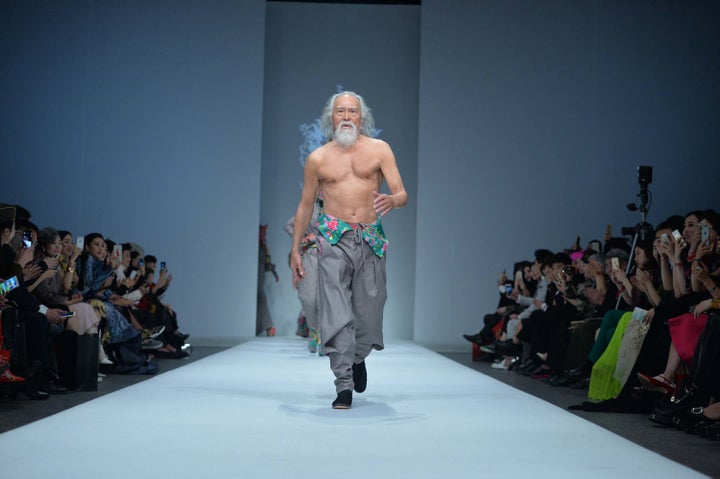 High fashion runways don't usually feature older models, let alone those with more than half a century in life experience. But this 80-year-old grandfather is proof designers have been making one BIG mistake.
Wang Deshun is an actor and artist from China with one goal: to defy the aging process by staying fit and challenging himself to try new things. This includes his modeling career, which launched when he absolutely knocked it out of the park during a runway show at China Fashion Week last year: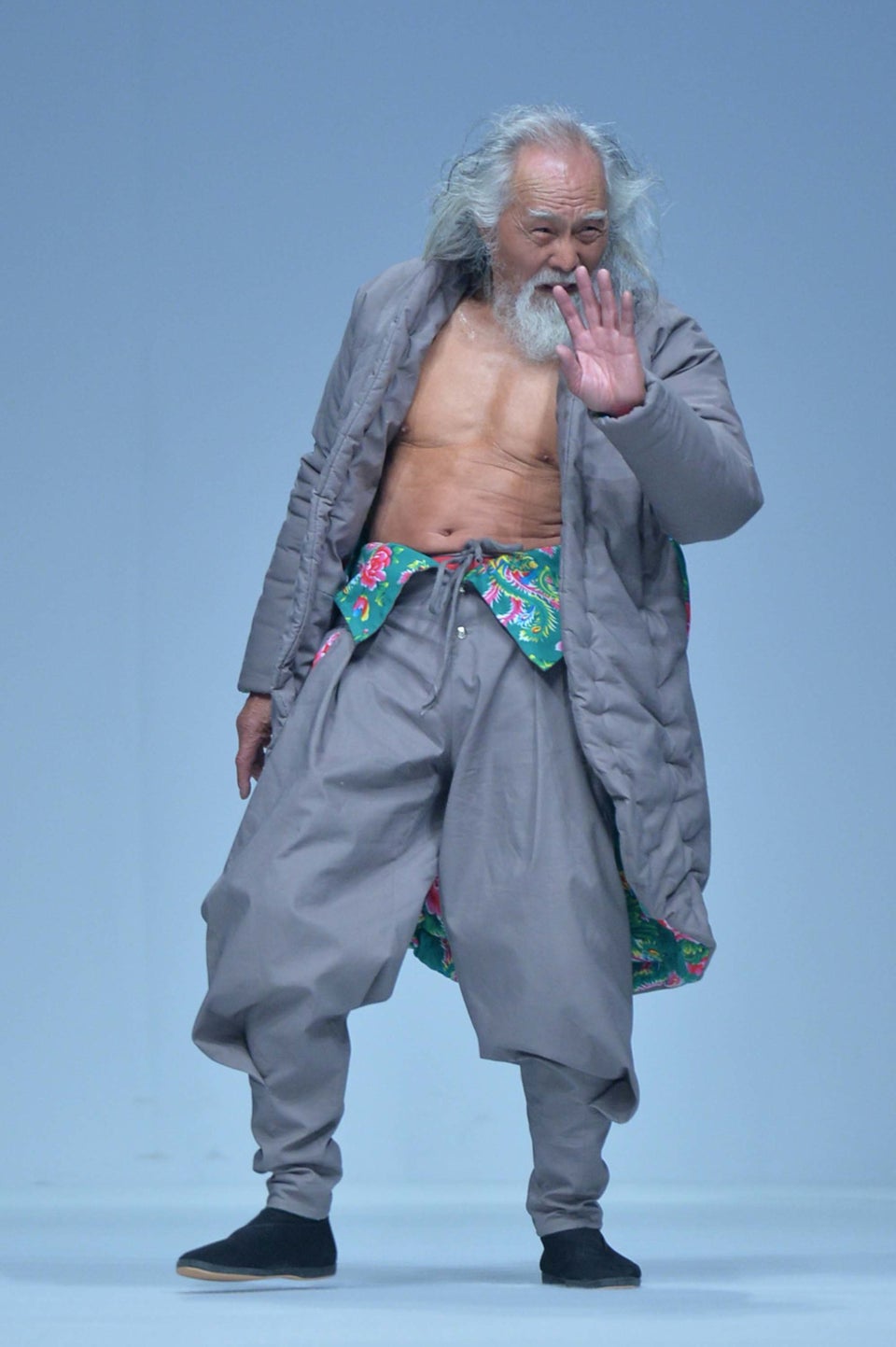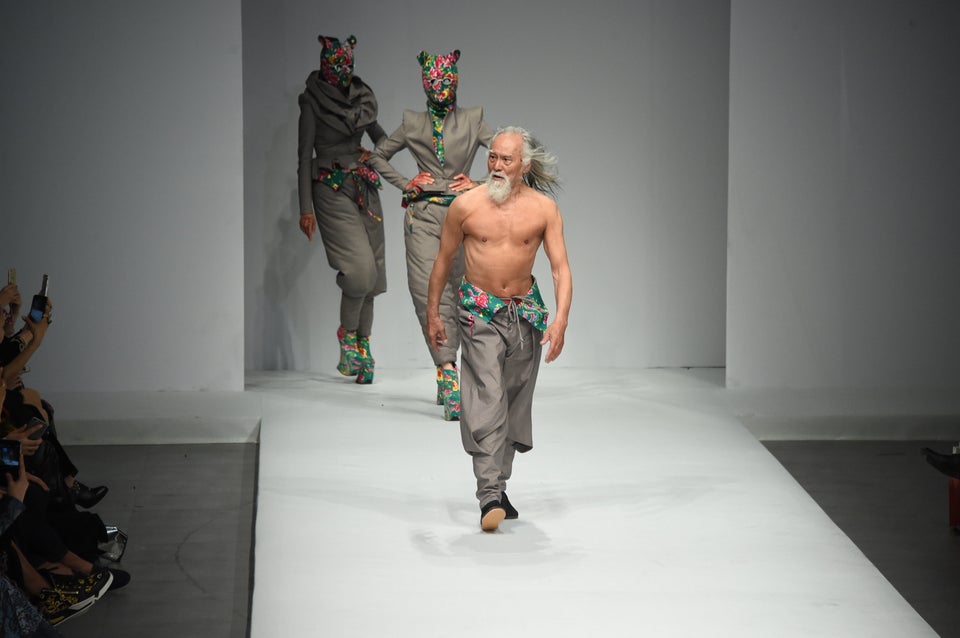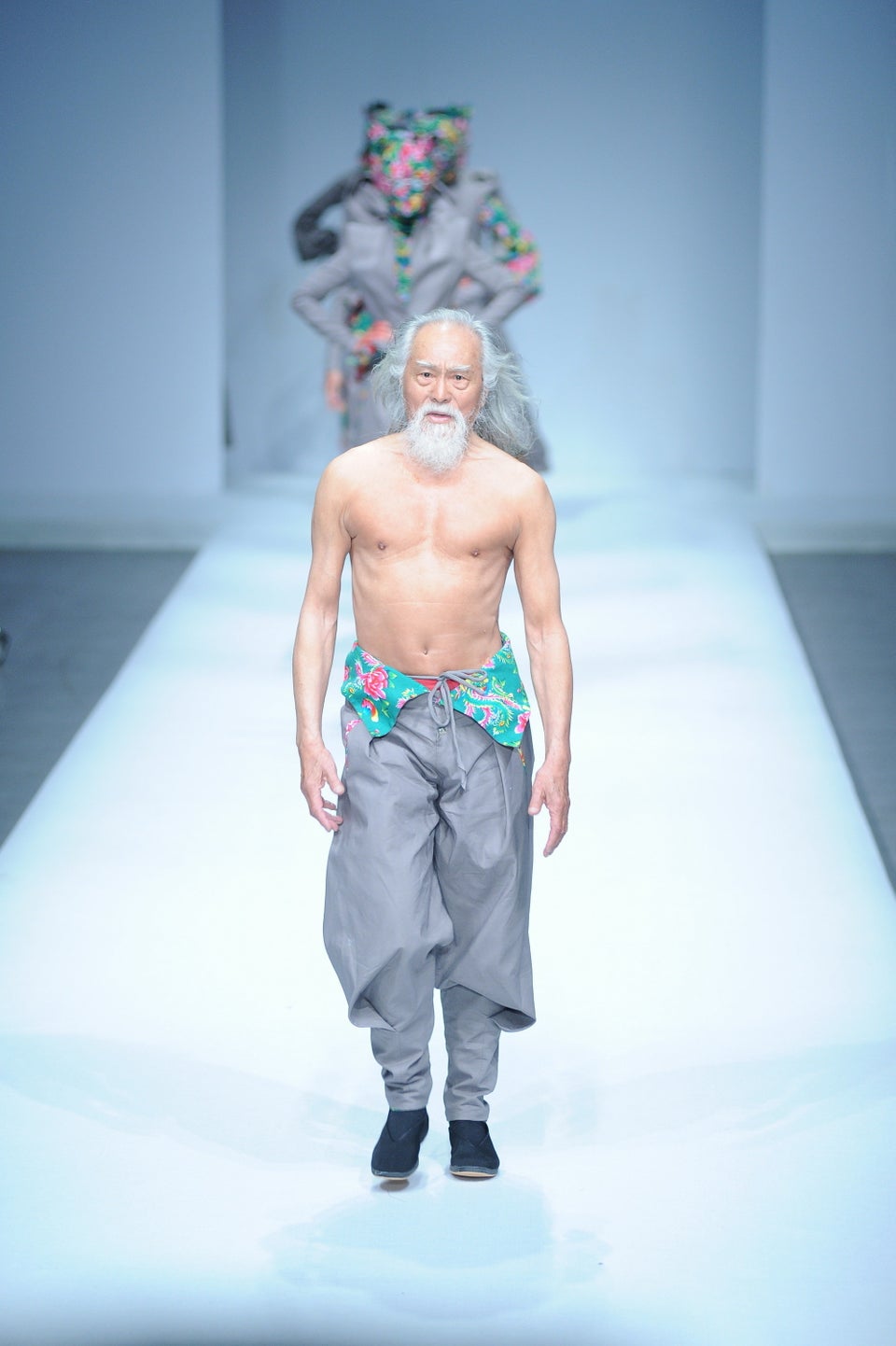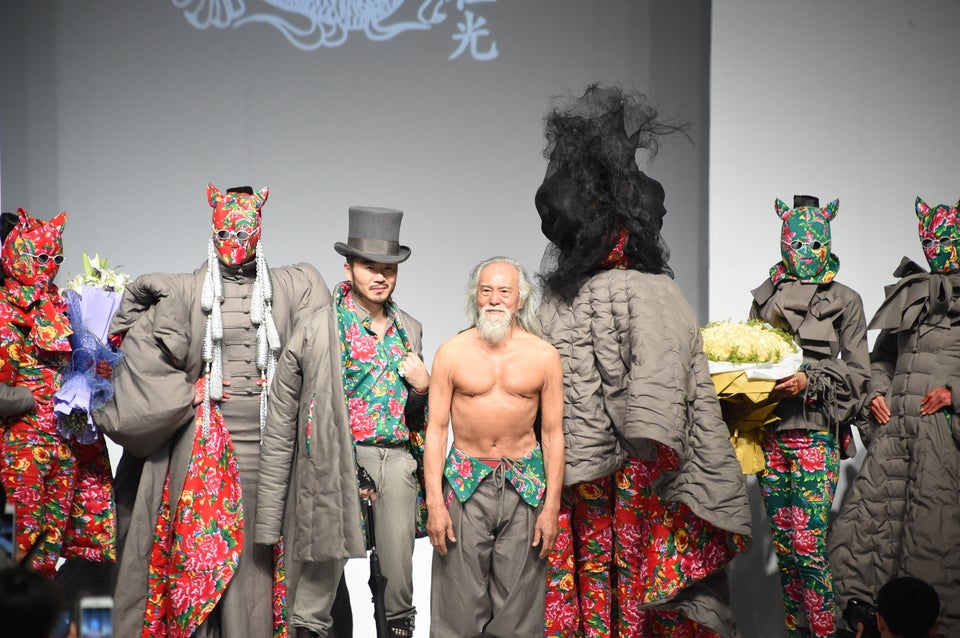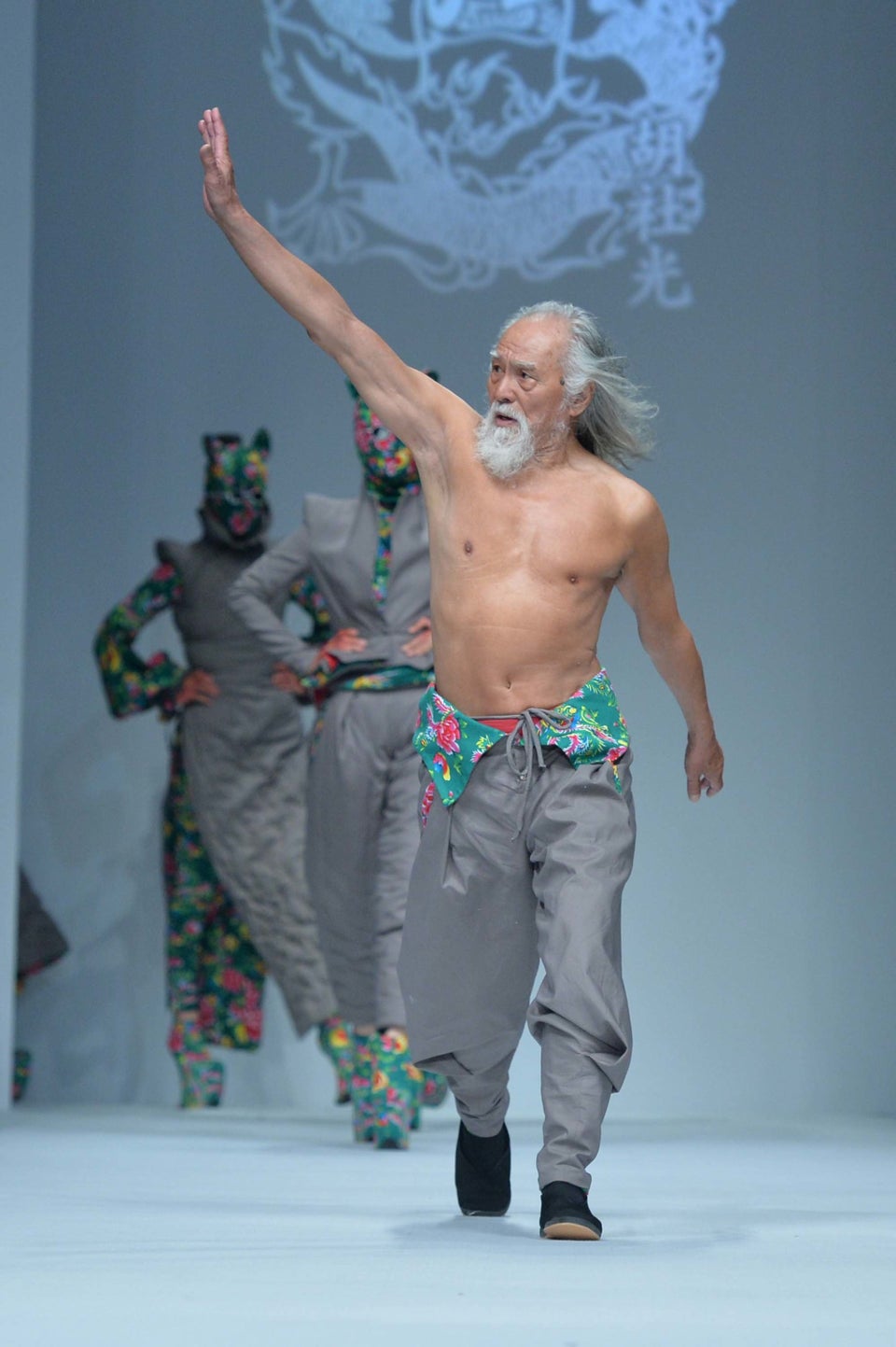 Deshun works out three hours per day, according to a recent feature in The New York Times. He taught modeling and organized fashion shows in his earlier days, but it was only last year that he debuted on a runway and turned into something of a national icon.
He's commonly referred to as China's "hottest grandpa" on social media, and fans openly admire him for breaking into modeling at such an advanced age. He's the subject of a video titled "Be the fiercest" that's been viewed more than 300,000 times on Youtube since August.
Deshun says the key to succeeding in fashion ― or anything, for that matter ― is choosing a goal and never giving up.
"It's about your state of mind. It's not about age," he told The New York Times. "Nature determines age, but you determine your state of mind."
We couldn't have said it better.
Related
Before You Go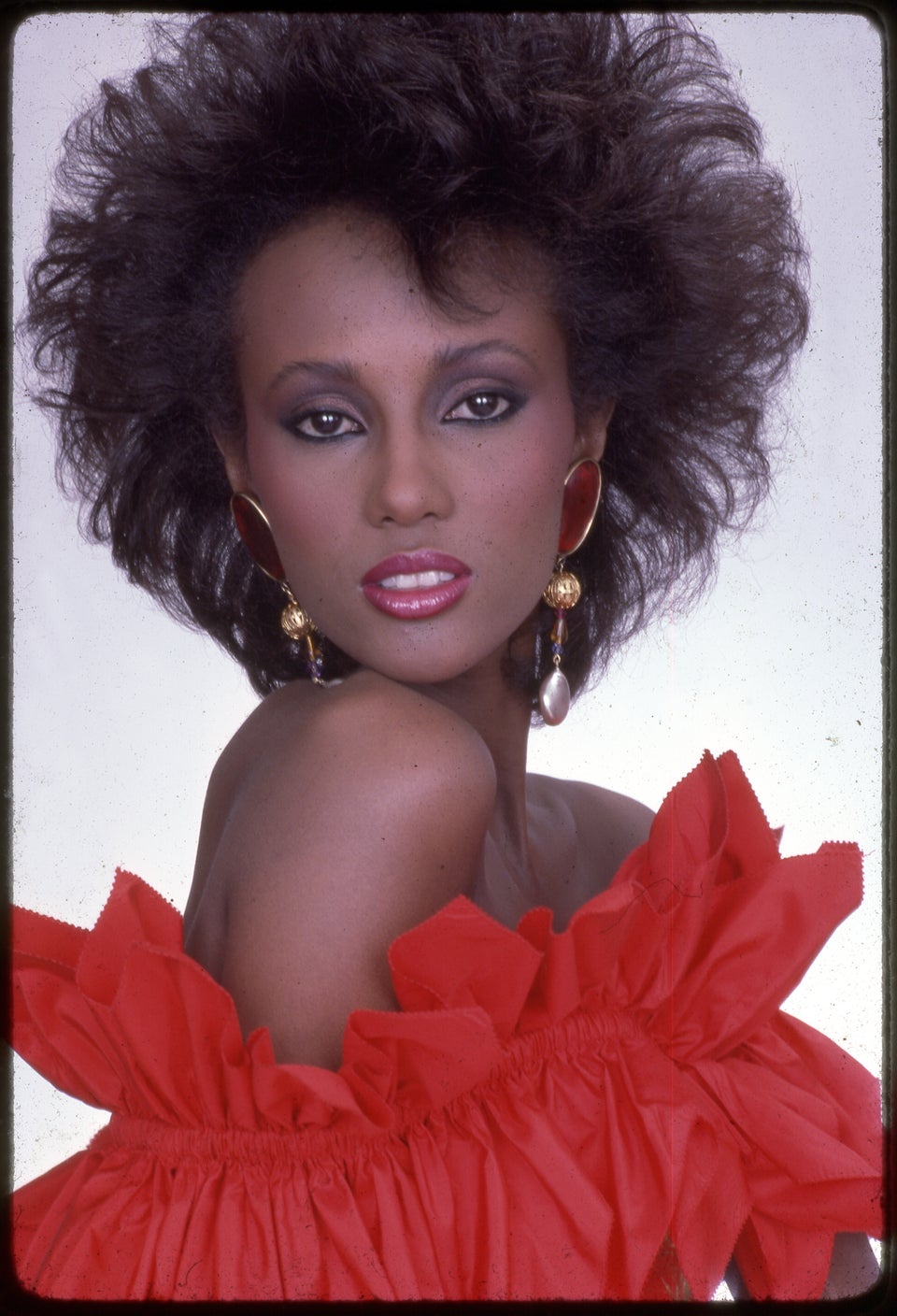 21 Black Models Who Paved The Runway