A rare book has been anonymously returned to a library in the Republic of Ireland, a whopping 80 years after its due date, the BBC reports.
The book -- a pictorial record of the 31st International Eucharistic Congress held in Dublin -- was originally borrowed from the library in Navan, County Meath, in 1932, just a few months after the historic event took place.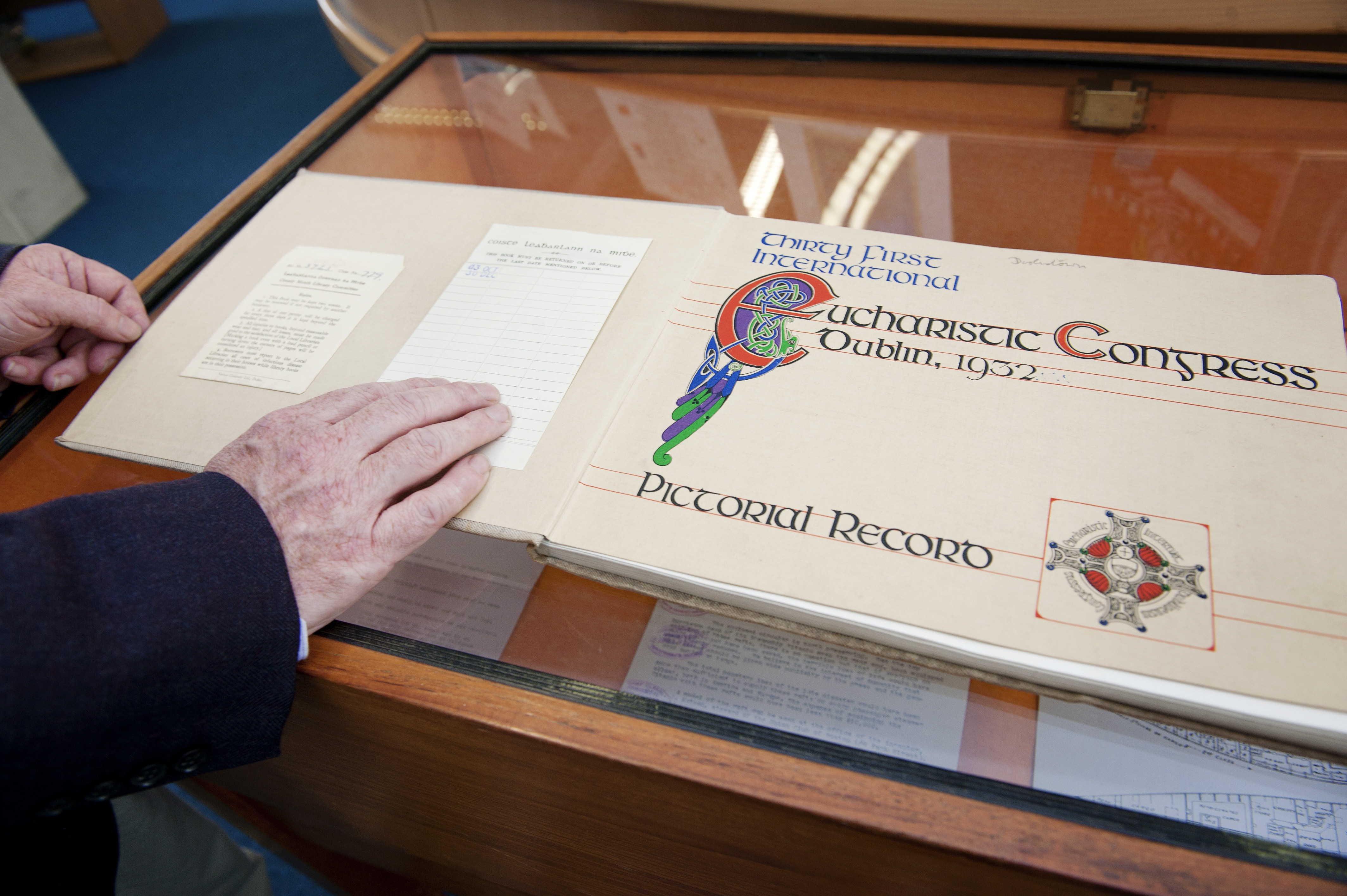 "It is a photographic history of the last time the congress was held in the capital city," Ciaran Mangan, a librarian at Navan Library, told the Irish Independent.
Last week, Mangan discovered that the book had finally been returned, discreetly slipped through the library's letterbox over the weekend.
Eighty years overdue, the book has chalked up more than $5,000 in late fees.
However, Mangan says that the library is keen to connect with the person who returned the book and will waive the hefty fine, Irish Central reports.
"As good Christians, we decided we would waive the fine if the person appears in person and confesses to having returned the book," he said.
According to the BBC, there are no details on the original borrower because the library's computerized records only date back to 1994.
"We believe [the book] was well cared for and was probably shelved with the family's collection, getting lost among their own books," said Mangan.
The librarian added that the return of the book is particularly timely, since the 50th International Eucharistic Congress will be taking place in Dublin next week.
"With the congress coming up, we've decided to put it on display in this branch," Mangan told the Irish Independent. "But safe to say we won't be lending it out to anyone again!"
For more on this story, listen to a radio interview with Ciaran Mangan on Morning Ireland here.
Popular in the Community