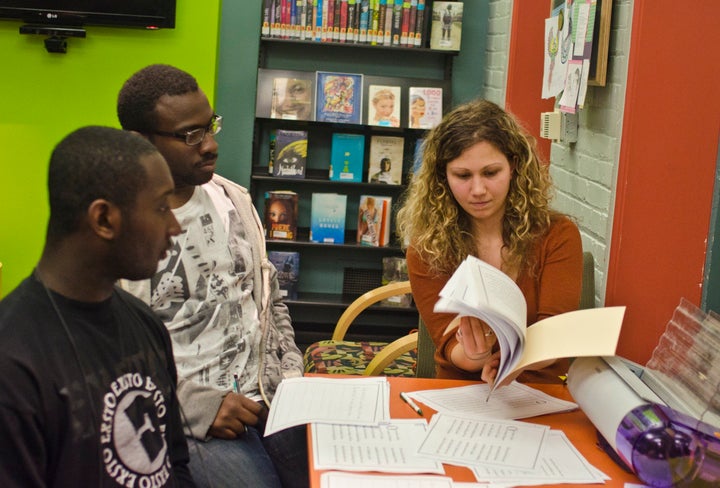 When the group that runs a robot supply store announced plans to expand to Detroit next year, it had nothing to do with the upcoming "Robocop" remake, or even the city's growing tech scene.
Instead, it's the writing and tutoring nonprofit tucked behind that Ann Arbor shop that will bring its services to Detroit students.
826Michigan, the local offshoot of a network of nonprofit tutoring centers founded 10 years ago in San Francisco by Pulitzer Prize-winning writer Dave Eggers (A Heartbreaking Work Of Staggering Genius), will expand with help from a $100,000 DTE Energy grant. They've long wanted to bring the student-focused programs to the city, said Amanda Uhle, executive director of the Michigan chapter.
"From the outset, certainly since I started in 2006, we have aspired to do more in Detroit and serve students in a really significant way," Uhle said. "In the meantime, the economy has been challenging and we've had enough to do to stabilize our organization."
826 Michigan has run some programs for Detroit students and schools, but Uhle said the challenge has been that their volunteers are primarily Ann Arbor and Ypsilanti-based.
"That's really not our model … we recruit volunteers who are from a certain community and allow students to be inspired by and learn from adult members of their community," she explained.
The grant will let 826Michigan hire a Detroit-based individual to recruit and train local volunteers, with the hope to have a corp of 100 by the end of the year. In Washtenaw, the nonprofit serves 2,500 students and has 400 to 500 volunteers participating annually.
The organization plans to work in schools around the city, and has begun forming relationships with DPS and charter schools as well as community organizations. They offer a range of tutoring programs and workshops, including everything from playwriting to college essay workshops in the Ann Arbor area.
"Most of our students are in the category of saying they don't like writing or they aren't good at school, and we give them the opportunity to experience other things," Uhle said. "The core of our program is one-on-one interactions between students and volunteers."
In Ann Arbor, and likely in Detroit, many of the programs happen at off-site locations, unlike some of the urban locations where students and families are more likely to be able to walk to the center.
"A lot of our programming is led by input from the students we're serving, their families and our volunteers who make it possible, where our volunteers are able to access, whether they have cars, have availability during the day," Uhle said.
Though the 826 locations are known for eccentric, kid-friendly storefronts, like Ann Arbor's Liberty Street Robot Supply & Repair and Boston's Bigfoot Research Institute, finding a permanent space is not the first priority.
"We really want the time in the community to get feedback," Uhle said. "What neighborhoods have taken to our program and which schools."
The nonprofit will likely open a center with a retail front after they have become more established. The stores may bring in some money, but they have a more important purpose than keeping robots in working order.
"They make students feel even better about coming to get help. It takes the stigma away, makes students feel that it's an engaging and fun place," Uhle said.
Before You Go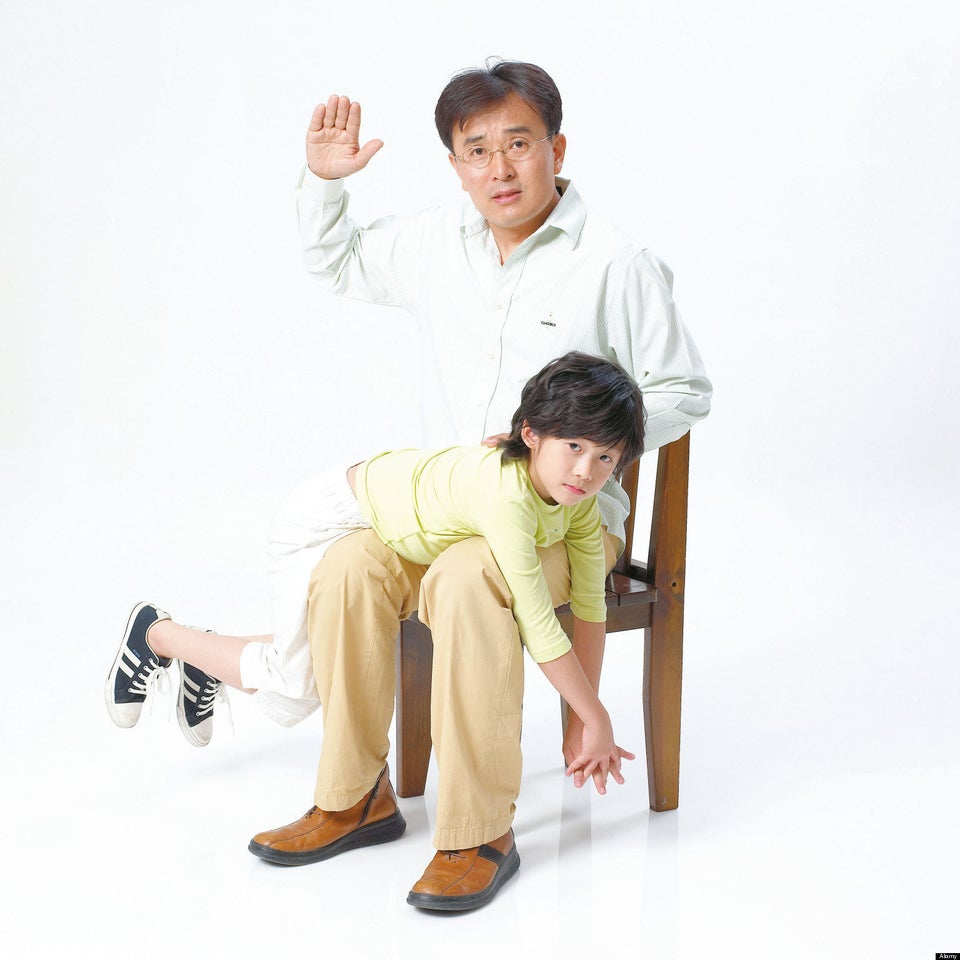 Controversial Curriculum Changes Affecting Schools In 2012-13
Popular in the Community