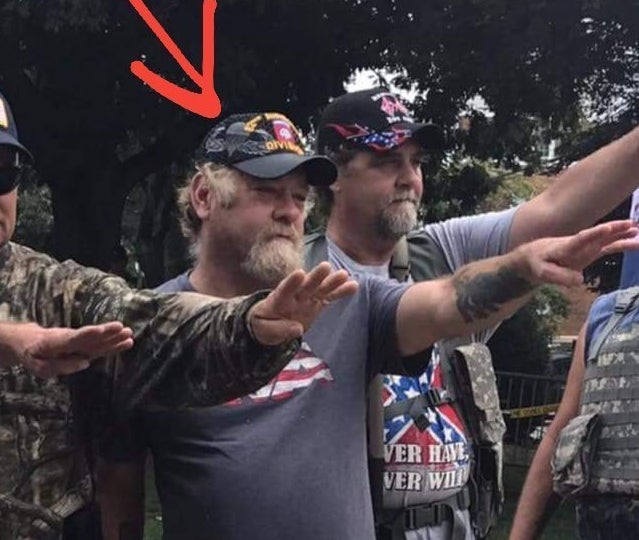 "Anyone can purchase that hat," 82nd Airborne wrote on its official Twitter page. "Valor is earned."
The infantry unit, nicknamed the All American Division, was reacting to a photograph that Brandon Friedman, a former Obama administration official, shared of the demonstrator on Twitter. The image was retweeted more than 20,000 times Monday.
The 82nd Airborne, which played a critical role in the Allied win at Normandy, northern France, on D-Day in 1944, was swift and scathing in its response to the image.
In response to one Twitter user who asked for the identity of the man in the hat, the division replied that it did not know.
Instead, it shared an image showing what a real "All American Paratrooper" looks like:
It seems the 82nd Airborne continues to battle fascists. Only this time, it's on American soil. 
CLARIFICATION: This article has been updated to note that the men in the photograph appear to be giving a KKK salute, which is similar to the Nazi salute but is performed with the left hand, with fingers spread and the thumb folded against the palm.
America does not do a good job of tracking incidents of hate and bias. We need your help to create a database of such incidents across the country, so we all know what's going on. Tell us your story.
Calling all HuffPost superfans!
Sign up for membership to become a founding member and help shape HuffPost's next chapter
BEFORE YOU GO