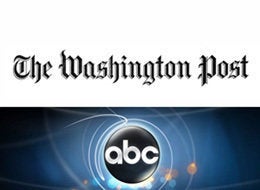 Turmoil in the financial industry and growing pessimism about the economy have altered the shape of the presidential race, giving Democratic nominee Barack Obama the first clear lead of the general-election campaign over Republican John McCain, according to the latest Washington Post-ABC News national poll.

Just 9 percent of those surveyed rated the economy as good or excellent, the first time that number has been in single digits since the days just before the 1992 election. Just 14 percent said the country is heading in the right direction, equaling the record low on that question in polls dating back to 1973.

More voters trust Obama to deal with the economy, and he currently has a big edge as the candidate who is more in tune with the economic problems Americans now face. He also has a double-digit advantage on handling the current problems on Wall Street, and as a result, there has been a rise in his overall support. The poll found that, among likely voters, Obama now leads McCain by 52 percent to 43 percent. Two weeks ago, in the days immediately following the Republican National Convention, the race was essentially even, with McCain at 49 percent and Obama at 47 percent.
The poll also dampens concerns that Obama can't win over white women:
Two weeks ago, McCain held a substantial advantage among white voters, including newfound strength with white women. In the face of bad economic news, the two candidates now run about evenly among white women, and Obama has narrowed the overall gap among white voters to five percentage points.
No More Mister Nice Blog argues that "about evenly" understates Obama's gains with the group:
In fact, that understates the turnaround. If you check the PDF of the poll results, you see that McCain had a 16-point lead among white women in mid-June, just after Hillary Clinton ended her campaign; Obama is now up by 2.
John McCain's campaign is aggressively spinning the poll, TPM reports:
The McCain camp rolled out their top pollster Bill McInturff, who argued on a conference call with reporters moments ago that the poll is an outlier whose results are skewed by lopsided party identification numbers, which showed the Democrats with a 16-point advantage over the GOP after leaners were pushed.

"It's appropriate to say politely that this one poll is an unusual outlier that does not represent where this campaign is or where it's heading as we go into the first presidential debate," McInturfff said.
Popular in the Community