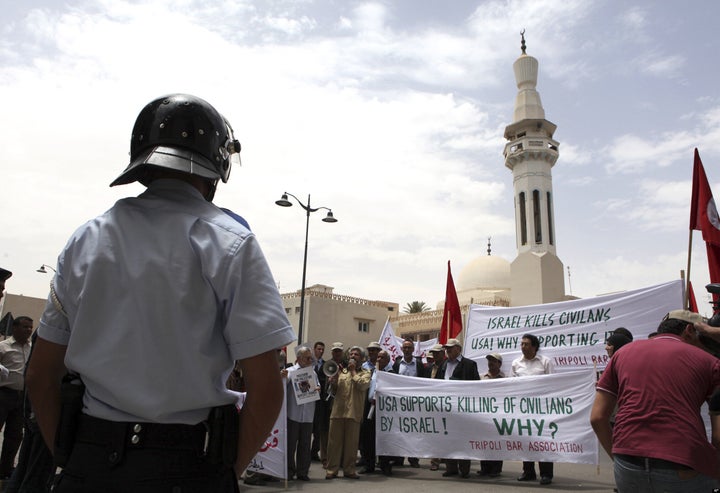 Even though people were protesting peacefully, according to HRW, security forces killed 20 people in Benghazi, 23 in Baida, three in Ajdabiya, and three in Derna in a matter of days. In addition, 35 people were killed in Benghazi on Friday, nearly all with live ammunition.
HRW said that telephone interviews with hospital staffers and witnesses led to the estimates. It added in a statement: "The Libyan authorities should immediately end attacks on peaceful protesters and protect them from assault by pro-government armed groups."
The regime of Muammar Gaddafi is said to be behind the massacres, according to The Guardian, which reported that it also imposed a news blackout, similar to Iran's crackdown on journalists in 2009.
Libya is a relatively small nation in North Africa of approximately 6 million people. You can learn more about it here. Follow the latest developments from the Middle East live below.
Popular in the Community