Eleanor "Jean" Kops will don a cap and gown on Saturday, walk across a stage, and finally receive her college diploma -- an event that's been nearly 70 years in the making.
Kops, now 87, started school in 1945, but left after two years to marry sweetheart Lyle and begin a family near her hometown of Bassett, Nebraska. "I was just kind of tired of it," she told a University of Nebraska-Lincoln news site in 2013, explaining her decision to drop out. "There wasn't a whole lot of choices for women. I was enrolled in the teachers' college."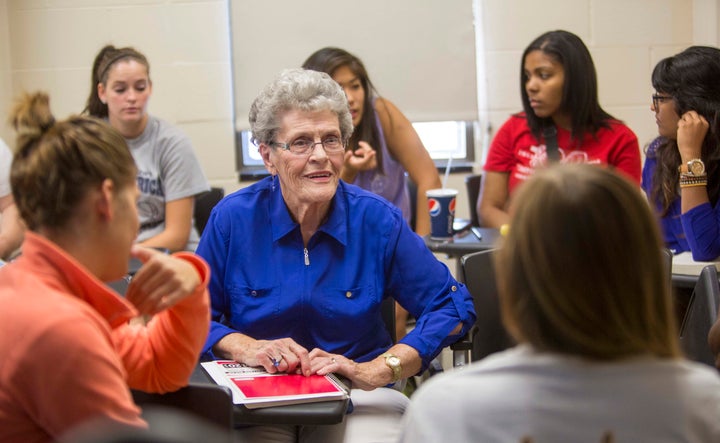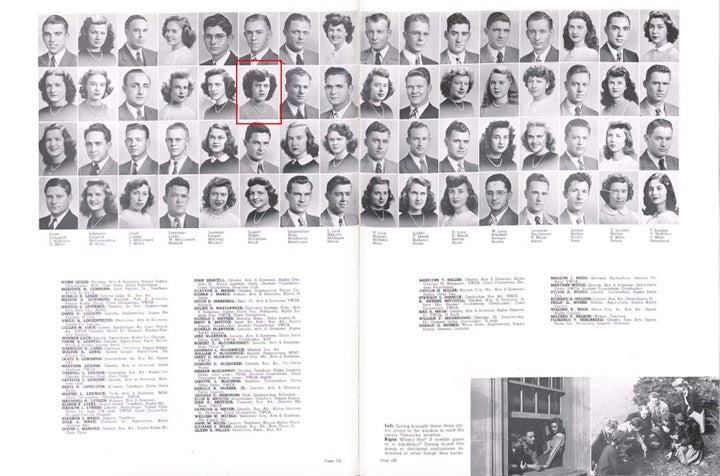 Initially, Kops found a job helping a social worker in the county welfare office. She and Lyle married in 1948, the Omaha World-Herald reports. They moved to his family ranch, where they eventually raised five daughters and several hundred head of cattle.
Their marriage thrived despite a trying first few years that included a miscarriage, a small house with no electricity and no indoor plumbing, and a fire that burned the house to the ground, destroying everything. When her husband died in 2011, Kops found herself heartbroken and in need of a distraction. One of her daughters suggested she go back to school.
Though she was initially hesitant, her confidence grew after she aced two online courses -- "Women of the Great Plains" and "Issues in Aging" -- and by the summer of 2012, she had decided to attend the University of Nebraska-Lincoln in person.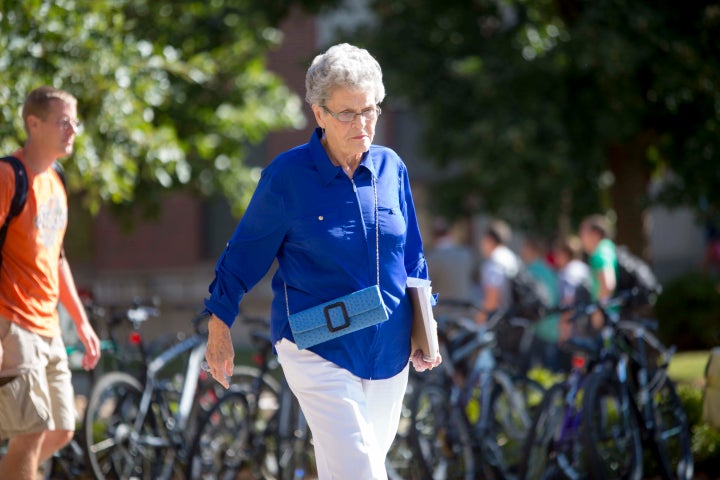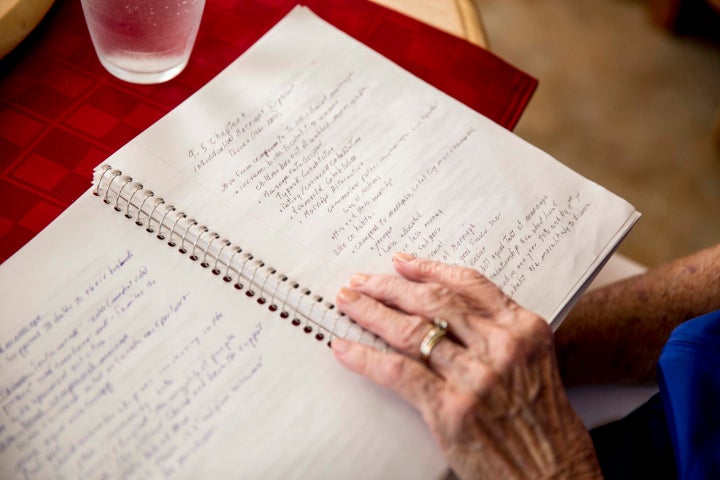 "I was scared at first," she told the Lincoln Journal Star in 2013, but she overcame her fears. "I enjoy the young people, listening to them," she said. "I guess you're never too old to learn."
Those young people benefit from listening to her, too.
"In class, we were asked to list the three most important characteristics of a marriage," she recalled for UNL Today. "I said the first ones, to me, are love and respect. And most of [the other students], they didn't have that in there. Most of them said finances or kids, but you have to have love and respect if you're going to make a marriage last."
"I told these guys, when they asked why I got married, I said I really loved him. And I said I loved him until he died. And they act surprised," she said.
The biggest difference between university in the 1940s and today? Computers, which she told The Daily Nebraskan are a "huge" change. "My writing was not good back then," she said. "It makes it so much easier having a computer."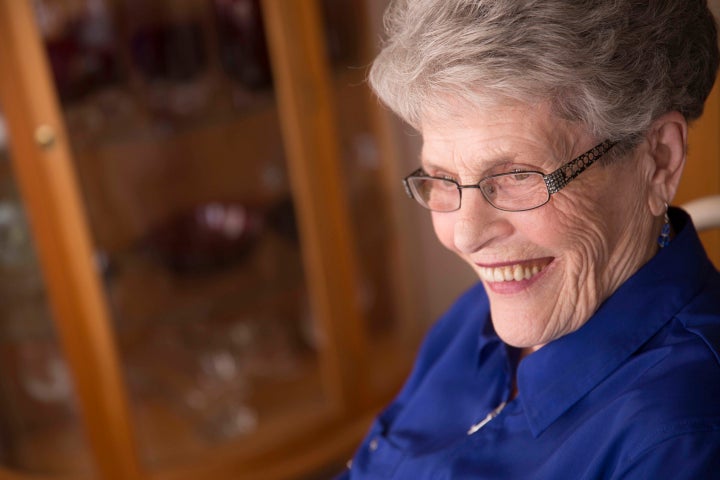 As for her plans once she graduates -- an achievement she describes as both "a relief" and "kind of sad" -- Kops told UNL Today that she plans to celebrate with family and travel. Then she'll sit and bask in her accomplishment, she jokingly said this month. "That's probably what I'll do: sit and look at my degree."
Related
Popular in the Community