A Wisconsin golf course decided to run an ad in the Wisconsin State Journal Monday featuring a sale "to commemorate" the 12th anniversary of the September 11th attacks that killed thousands, according to a tweet from Huffington Post blogger Josh Orton.
The golf course, Tumbledown Trails, planned to offer customers a 9-hole round for $9.11 and an 18-hole round for $19.11 on the anniversary of the tragedy.
And when does this deal expire? "9/11/13." Here's a photo of the advertisement:
Once multiple news outlets and blogs discovered the advertisement, Tumbledown Trails issued the following apology Monday night on its Facebook page: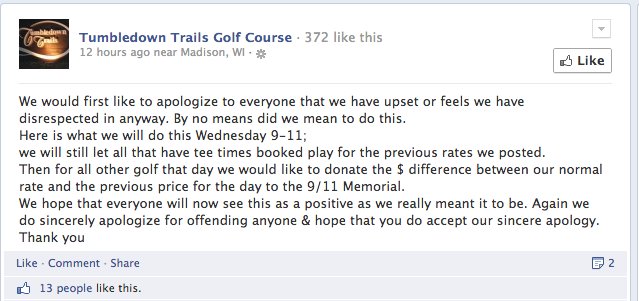 The post wasn't enough for some.
"You do not 'celebrate' by offering 'deals' for golfers to go out and enjoy your course,"
Elizabeth Swihura-Murray wrote on Tumbledown Trails' Facebook page. "Those of us who lost loved ones would never use this day for personal gain."
The golf company did not respond immediately to a request for comment by HuffPost.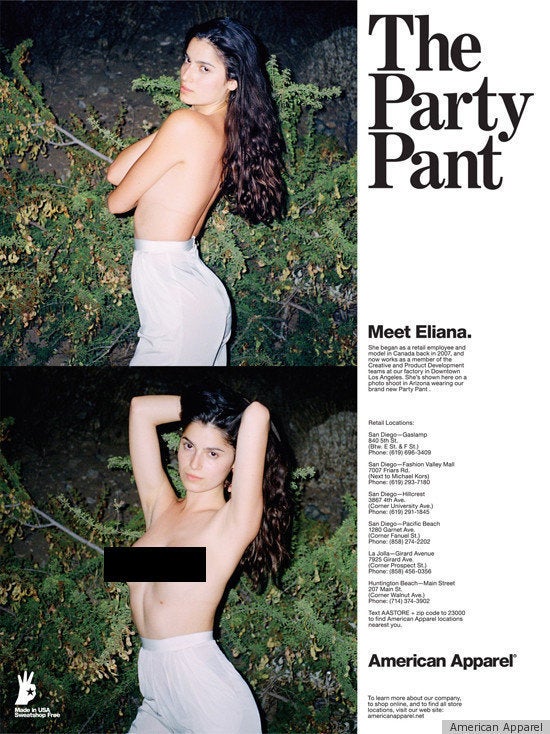 Banned Ads, 2012
Popular in the Community