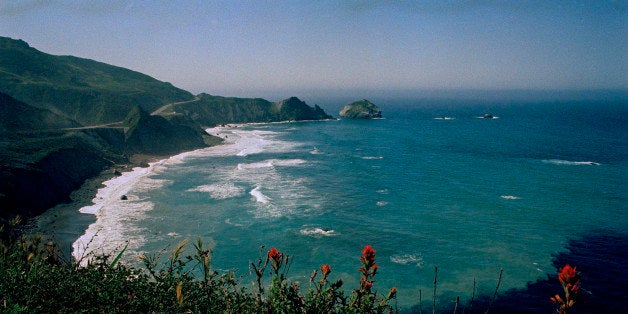 The road trip is as American as apple pie, and in 2015, some 60 percent of Americans plan to take a road trip of at least 50 miles. So, if you're going to take a road trip, you might as well make it an epic one. Here are nine American road trips you'll never forget.
Route 1 starts just south of Dana Point and goes up past San Francisco to the Redwood National Forest. The Big Sur is the scenic highlight, but it's gorgeous the entire way. Staying at hotels in Los Angeles, Carmel-by-the-Sea, and other cities along the way is easy as well.
Colorado's Million Dollar Highway
The Million Dollar Highway is a section of U.S. Route 550. Though it only covers 25 miles, it's simply a remarkable drive.
The Grand Circle Road Trip
This road trip takes you in and around national parks in Utah, Arizona, Colorado, Nevada, and New Mexico. The Grand Circle Road Trip not only incorporates nature, but also city fun.
Going-to-the-Sun Road in Glacier National Park
Along the famous 50-mile Going-to-the-Sun Road, you'll be mesmerized by sights of glacier-capped mountains, pristine lakes, bighorn sheep, and much more.
Route 66 is the classic road trip that started it all. Hop in your car and zoom from Illinois to California.
Feel what great writers like Mark Twain felt by following the Mississippi all the way from Minnesota to Louisiana. At the end of the Great River Road, book a hotel in New Orleans and celebrate the completion of your magnificent journey.
Papaya-colored sunsets, dramatic cliffs, grand waterfalls, and lush forests highlight Maui's Hana Highway -- a 52 mile drive from Kahului to Hana. There are several swimming holes along the way, as well as hiking trails. Needless to say, you'll have a blast on this ride.
Florida Keys Scenic Highway
One of a kind doesn't even begin to describe this 107-mile long highway that strings the islands of the Florida Keys together like beautiful beads. Enjoy panoramic views of the Atlantic and soaking up the sunshine along this road.
Meandering through the Vermont countryside, Route 100 is arguably the best the northeast has to offer. Primeval forests line the route, and you can even stop for tasty ice cream along the way. During the fall, the trees are particularly stunning.
From the golden coast of California to the country roads of New England, America is full of spectacular road trips. All of the above are great choices. Which one will you choose?
Related