By: Mady Dahlstrom, Content Editor for Porch.com
From the walls to the floor, adding tile to your bathroom can instantly ramp up your home's style. Between ceramic, porcelain, marble and glass, tile options are endless when it comes to choosing the right size, color and texture for your bathroom. Get inspired to add backsplash tile, accent tile along your shower wall, or fill the entire room with tile from floor to ceiling with these tiled bathrooms from our friends at Porch.com.
See how you can bring these bold designs into your own home, with these nine trendy tiled bathrooms!
1. Traditional Turquoise Tile
Bright turquoise tile bounces off clean white walls and countertops in this traditional style bathroom. Create a smooth transition from room to room by incorporating the tile in more than one place.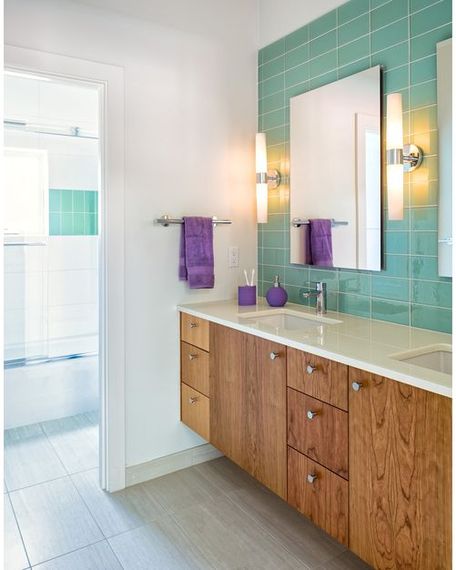 Image Credit: Melton Design Build
All-white tiled bathrooms have a simple elegance that doesn't require bold color to make a statement. Consider choosing the tried and true white subway tile for your bathroom design.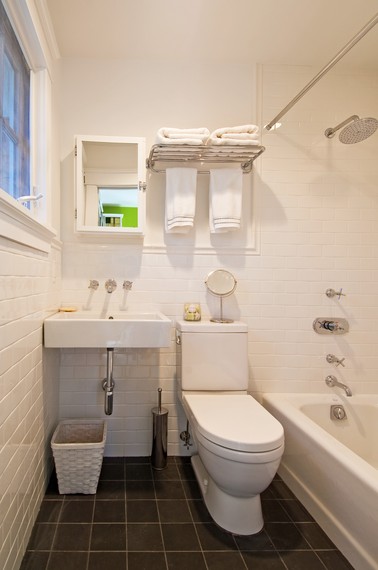 Image Credit: Benco Construction, Inc.
Dominate your home design by filling the walls with beautiful, bright red tile. This passionate color can add that much needed accent that your bathroom may fall short of.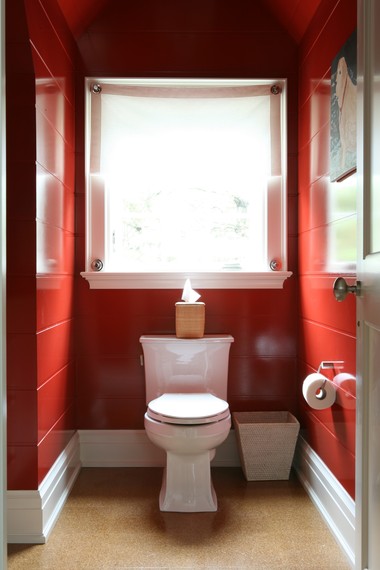 Image Credit: Foley & Cox Interiors
Give your bathroom a cohesive look by continuing the patterned tile from the floor to the ceiling. Generous tile in this smaller bathroom opens up the space for a majestic Mediterranean look.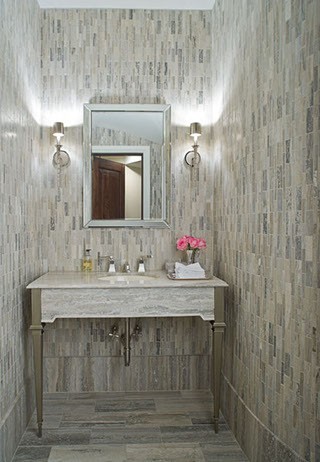 Image Credit: Sojo Design
This condominium's bathroom pairs white with gray for a refined, modern appearance. Large squared tiles along the floor and walls keeps this simple bathroom looking spotless.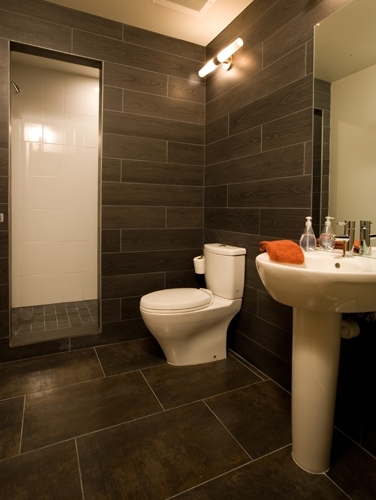 Image Credit: Taurus Renovation & Construction
6. Mixed Color Mosaic Tile
Mix in playful patterns throughout your bathroom for a festive and energetic environment. Perfect for kids, this fun bathroom design is sure to liven up your home!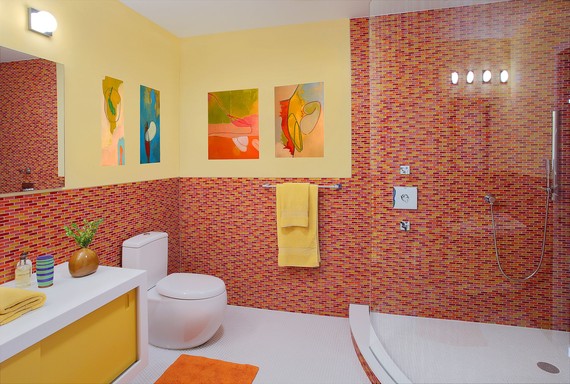 Image Credit: Eisner Design LLC
Dive into a sea of blue by covering your bathroom in beautiful blue mosaic tiles. From the shower to the floor, this distinct tile design adds a shimmering touch by blending in every shade of blue.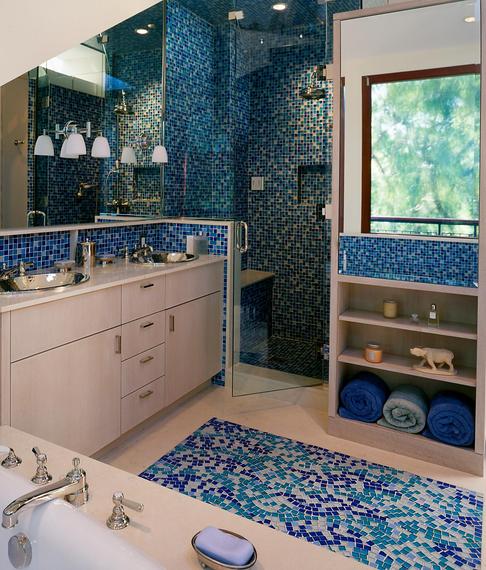 Image Credit: Flavin Architects
Highlight the space around the sink, shower, or a specific wall with colored accent tile for the ultimate modern bathroom. This striking bathroom combines natural wood features with vivid red tile for a stylish bathroom design.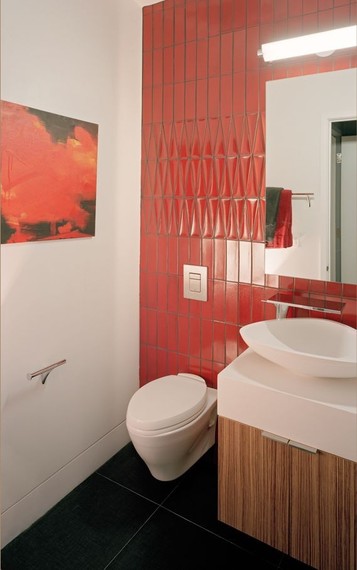 Image Credit: Kaplan Architects
Surround your bathroom with light blue mosaic tile for a cool and clean look. From the backsplash to the shower, this bathroom uses blue mosaic tile to reflect light and add a little sparkle.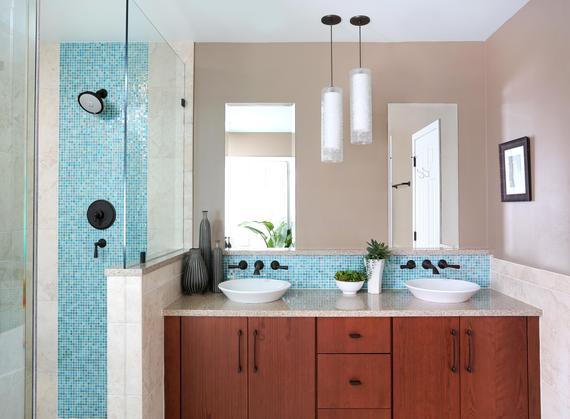 Image Credit: Normandy Design Build Remodeling
Related