How should I handle negative Yelp reviews?
The following answers are provided by the Young Entrepreneur Council (YEC) is an invite-only organization comprised of the world's most promising young entrepreneurs. In partnership with Citi, YEC recently launched StartupCollective, a free virtual mentorship program that helps millions of entrepreneurs start and grow businesses.
A. Respond Honestly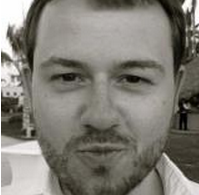 Respond directly to the consumer on Yelp. Explain that he is right (if he is), why you're sorry and who he can reach out to (offline) to seek a remedy. Avoid defending or explaining yourself because it will always look argumentative.
- Brennan White, Watchtower
A. Own Up to Your Mistakes

Everyone makes mistakes. When you do, own up to the mistake and apologize, and do your best to make things right. If you are honest about how the mistake was made, and discuss the steps you are taking to correct the mistake and make sure it does not happen again, then a negative review might turn into a positive review.
- Doug Bend, Bend Law Group, PC
A. Turn a Negative Into a Positive

A negative review on Yelp gives you the opportunity for a touchpoint with future customers. Respond positively, professionally and in a way that will humanize you and your company. Reasonable potential customers will actually be impressed by your support. No company is perfect, but customers will appreciate you being available and accountable. That will build your personal and professional brand.
- Mitch Gordon, Go Overseas
A. Remain Objective

There are many different types of negative Yelp reviews, and it's important to understand into which category each one falls. The best businesses know how to take criticism and want to keep customers happy, so your best bet is to respond honestly and make an added effort to turn that frown upside down. Your business can grow from the experience.
- Henry Glucroft, Henry"s / Airdrop
A. Handle Them With a Smile

The key thing to keep in mind when responding to negative Yelp reviews is to be freakishly prompt, friendly and helpful. If a customer complaint comes in as a bad review, you need to take action quickly, so the people reading it see your responsiveness and reasonableness. Take the high road, don't argue, get it cleaned up, and make sure that your smile comes through your messaging.
- Seth Talbott, AtomOrbit
A. Offer a Solution

It's important to be proactive with reviews because you will not only learn important customer insights, but you may also keep the reviewer as a customer. Even if you don't resolve the issue, other readers will see your engaged and authentic brand. People can forgive mistakes, but they won't forgive having their needs ignored.
- Andy Karuza, Brandbuddee
A. Ask Questions

Bad Yelp reviews are great opportunities to listen and understand how you can improve your business. Don't be afraid to ask your customers questions in order to learn more. A failure to your customers is an opportunity to grow.
- Russ Oja, Seattle Windows and Construction, LLC
A. Do Reputation Management

First, respond to the inquiry in an honest and professional way. Then, begin spending money on PR and SEO so that the Yelp result gets forced down to about the fifth or sixth page of the Google search results.
- Raoul Davis, Ascendant Group
A. Do Not Live With a False Review

When you are certain the negative review is not genuine and not coming from a past client, ask the reviewer to provide proof of purchase. If he is unable to, kindly ask him to remove the review by sending him a personal message on Yelp. If he refuses, get Yelp involved and have them review the history of your personal messages in order to get the negative review removed.
- Evrim Oralkan, Travertine Mart
Calling all HuffPost superfans!
Sign up for membership to become a founding member and help shape HuffPost's next chapter