For every scandalous, heartrending, on-the-edge-of-your-seat-thrilling television show, there's a fantastic book that's sure to please fans while they await a new episode or season. Book lovers and shameless TV bingers can unite with this list of book recommendations inspired by some of the best shows on TV.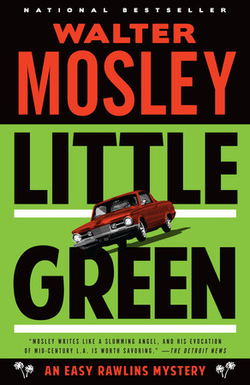 Little Green by Walter Mosley
For fans of Luke Cage
If you've managed to binge Netflix's Luke Cage already, you may have glimpsed Luke reading Walter Mosley's Little Green in Pop's Harlem barbershop. Luke and Little Green's Detective Easy Rawlins have a lot in common. Fueled by an elixir called Gator's Blood, Easy experiences a physical, spiritual, and emotional resurrection and returns from the brink of death to investigate the dark side of the Sunset Strip.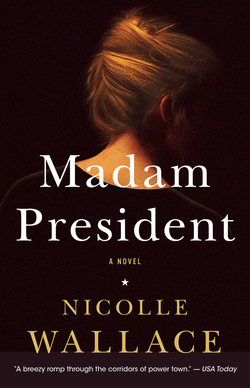 Madam President by Nicolle Wallace
For fans of Scandal
Charlotte Kramer, the 45th President of the United States, has all the zeal, exploit, and secrets of Scandal's Olivia Pope. On the very day a network news is invited to document a day the life of President Kramer, five major attacks are leveled on US soil. Will the president's secrets remain hidden in the face of the country's possible downfall?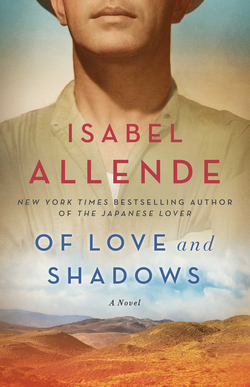 Of Love and Shadows by Isabel Allende
For fans of Jane the Virgin
With love triangles, crime lords, and baby mama drama, Jane the Virgin is a fount of jaw-dropping twists and turns--and Isabel Allende's Of Love and Shadows is the perfect companion read. Irene, a journalist, and her partner, Francisco, are an unshakeable team on the brink of uncovering an unspeakable crime--and they will risk everything for justice and, ultimately, embrace the passion that binds them.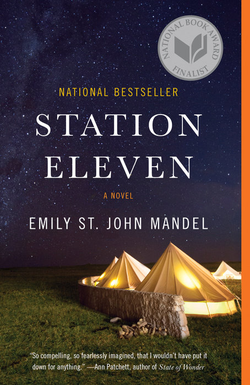 Station Eleven by Emily St. John Mandel
For fans of The Walking Dead
While The Walking Dead hero Rick Grimes and his gang are keeping hope alive but losing their grip fast after a zombie apocalypse, Station Eleven's Kirsten Raymonde and her band, the Symphony, have dedicated themselves to keeping the remnants of art and humanity alive after a mysterious pandemic has ravaged civilization.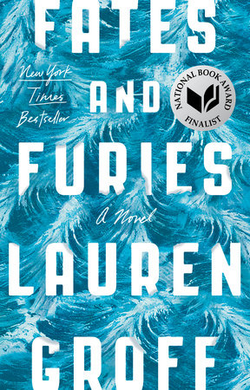 Fates and Furies by Lauren Groff
For fans of The Affair
There are two sides to every story--and the psychological drama The Affair explores that quite creatively. Fates and Furies is perfect for fans of dramatic romances told from alternating perspectives. At the core of this expansive, layered novel, Lauren Groff presents a dazzling examination of a marriage over the course of 24 years.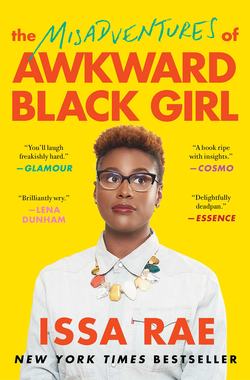 The Misadventures of Awkward Black Girl by Issa Rae
For fans of Insecure
Issa Rae is awkward . . . and black, which is, in the opinion of her peers, a very unfortunate combination. This is made plain in her new TV show Insecure and her New York Times bestseller The Misadventures of Awkward Black Girl. In this memoir-guide hybrid, Issa humorously illuminates what it's like to be unabashedly awkward in a world that regards introverts as hapless misfits and black as cool.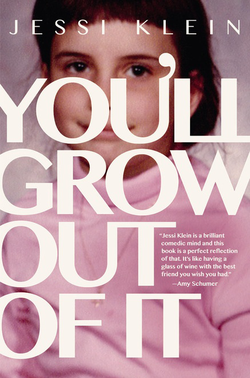 You'll Grow Out of It by Jessi Klein
For fans of Inside Amy Schumer
Jessi Klein is one of the geniuses behind the sidesplitting sketches on Inside Amy Schumer. Before all her television success, she grew up feeling more like an outsider than a participant in the rites of modern femininity. In her memoir, Klein offers a relentlessly funny yet poignant take on her journey to womanhood and beyond.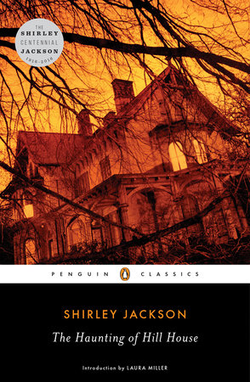 The Haunting of Hill House by Shirley Jackson
For fans of American Horror Story
Though visually stunning, American Horror Story is pure nightmare fuel. Borrowing from the classic horror tropes that precede it, AHS is comparable to Shirley Jackson's classic supernatural thriller The Haunting of Hill House. Four seekers arrive at the notoriously unfriendly Hill House, where they experience powerful encounters with inexplicable phenomena. (shudders)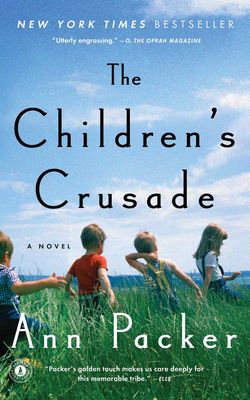 The Children's Crusade by Ann Packer
For fans of This Is Us
The "This Is Us" craze won't soon die down as the new hit drama continues to deliver reveal after mind-blowing reveal. If you're looking for a family saga companion read, Ann Packer's The Children's Crusade, like This Is Us, is of the "tour de force" variety. This deeply affecting novel explores the secrets and desires of one California family over the course of five decades.
 
See the full list at Off the Shelf, a daily blog that connects great readers with great books.
More Recommendations from Off the Shelf:
Calling all HuffPost superfans!
Sign up for membership to become a founding member and help shape HuffPost's next chapter