Co-authored by Bridget Huber, staff writer at Avelist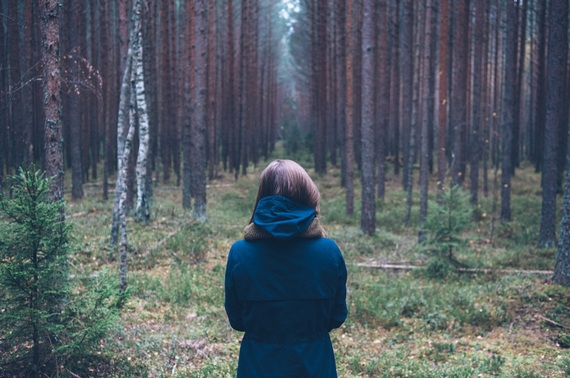 For a long time the word "networking" scared me. I thought it meant showing up to conferences and shaking hands with strangers. Here's what I did to get past the scary word and out in the world making new connections.
1. Start with your friends: Start with the connections you are comfortable with. Meet up with a close past coworker for coffee one morning to check in on how things are going. Mention your situation and ask if they have any recommendations. Before you leave, be sure to mention you'd love for them to pass any jobs your way!
2. Make sure people know what you're looking for: Whether you're looking for an awesome mentor, advisor, or new gig, make sure people know in a sentence what you're looking for. For example, rather than saying "I'm open to anything", tell them the job title you want, or the specific advice you want.
3. Ask for advice, not a job: I used to think that meeting up with someone who works at a company you admire was pushy. But people love meeting people who admire what they do. Instead of asking upfront if they are hiring, ask to meet and buy them a coffee, and see what advice they have for someone in your shoes. Chances are they'll be happy to pass on jobs after they know you and your capabilities.
4. Build your support system: Think of networking as building a system of people who will support and vouch for you. Whether you are considering grad school or starting your own business, it's always good to know a variety of people.
5. Ask who you should meet: An acquaintance of mine has an astounding network that he's built with one question. "Who do you know that I should meet?" Never let a coffee meeting stop there, always ask if they know anyone who shares your passions or interests that you should meet up with next.
6. Stick to one on one: Rather than attending large group networking events, stick to small one on one conversations that have a clear start and end time. Make it easy for the other person to meet you by suggesting a location close by, and be sure to pay for their drink!
7. Ask good questions: Don't over-prepare for casual meetings, but be sure to come with a few good questions to get the conversation going, and to show the other person you are making good use of their time.
8. Follow up: Never meet someone without sending a follow-up note. Tell them thanks and that it was a really helpful meeting. Give them a point of action like "feel free to pass on any jobs you come across" or "it would be great if you could connect me with your colleague you mentioned." Or maybe it's just a friendly "keep in touch!"
9. Be someone who connects other people: It's a lot easier to ask for help, if you're also someone who offers help when you can.
Want more good advice? Head over to Avelist. Learn from others. Adult together.
Calling all HuffPost superfans!
Sign up for membership to become a founding member and help shape HuffPost's next chapter