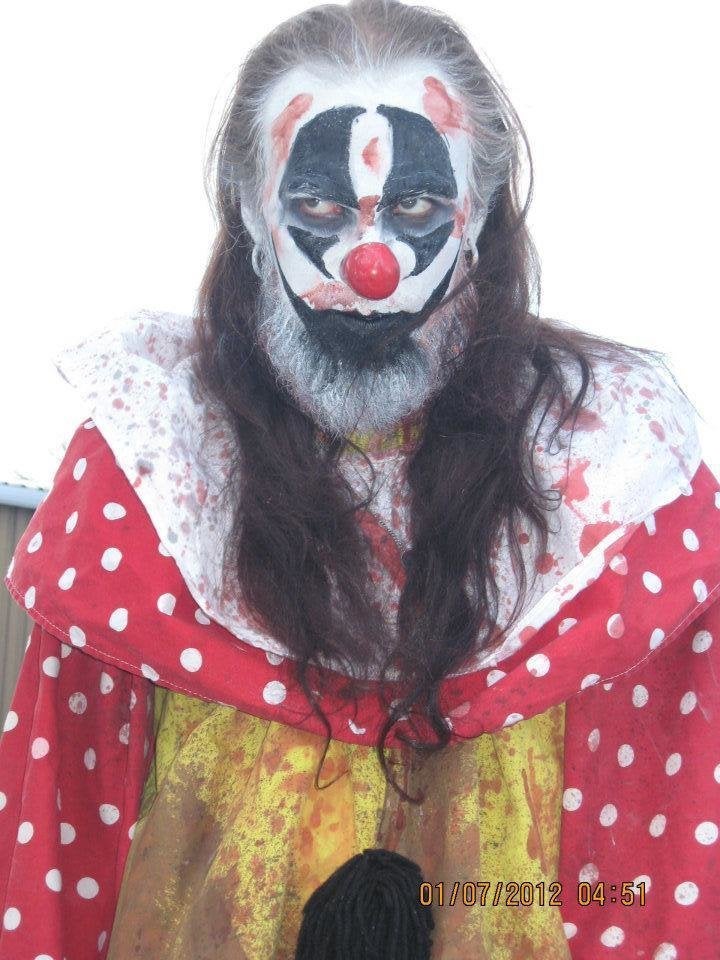 From the truly terrifying to the downright silly, these 9 clowns are guaranteed to keep you up at night. You're welcome!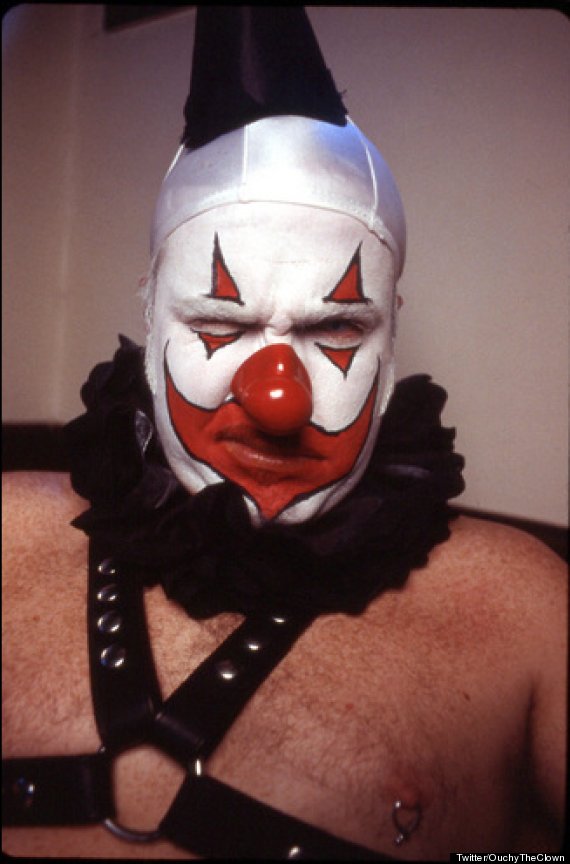 Nothing says "fun" quite like a clown that loves to beat people up. For a small fee, Ouchy The Clown will show up in his red and white makeup and black leather to act as a dominator for the evening, or even a DJ.
On his website, Ouchy The Clown lists his hobbies, and even offers a page where he reviews his favorite porn films. To be fair, he makes it clear he isn't available for children's parties.
"I have been a practicing clown dom for over three years and am respectful of all limits. Trust me, I'm a clown," Ouchy writes on his website.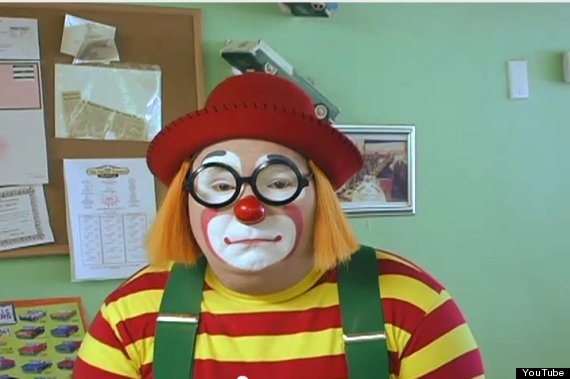 Thomas Harold Morgan, stage name "Sondance the Clown" was arrested for possessing child pornography on June 21, 2012.
Prior to his arrest, Morgan's clowning website stated that he had spent over twenty years working on his career. Being a clown, the website said, "is something deep inside."
Morgan's trial continues to be postponed until it can be determined if he is competent enough to stand trial.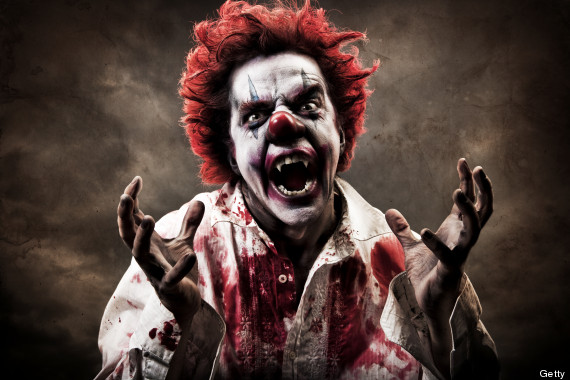 You uh, you spilled some ketchup on your shirt. That's just ketchup, right? RIGHT?!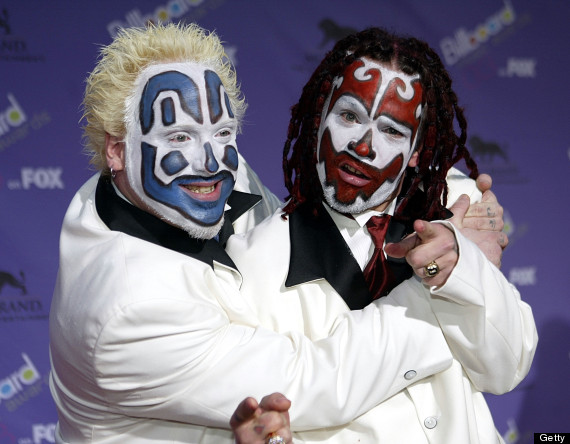 Followers of the "musicians" Insane Clown Posse (pictured above) love to dress up in makeup when attending shows. Or hanging out with friends. Or just walking down the street.
Juggalos are perhaps some of the scariest clowns, because they're all around us. Juggalos might work with you, play sports with you, drink Faygo soda with you, or even be a member of your family. And some of them don't take kindly at all to being made fun of.
Most notable ICP lyrics include: "If I was a butthole, I'd just be an exit," "I dropped outta school and I quit my job," and a nuanced discussion about the complexities of magnets.
THIS CLOWN THAT JUST STANDS AROUND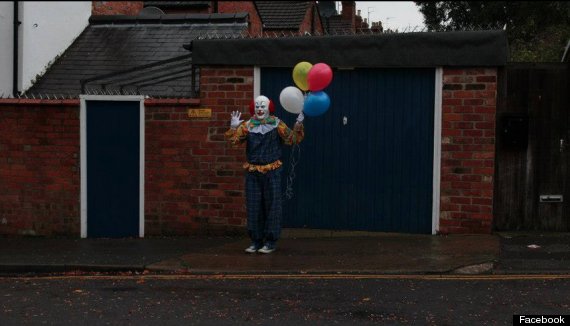 An anonymous man has been striking fear into the hearts of the Northampton, U.K., community by ominously standing around in creepy clown apparel.
And that's it. He doesn't talk, doesn't juggle, doesn't pass out cute balloon animals. He just stands there, smiling, waiting. For what? We're not sure. And that's the most terrifying thing of all.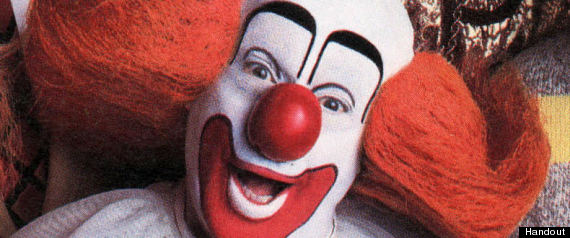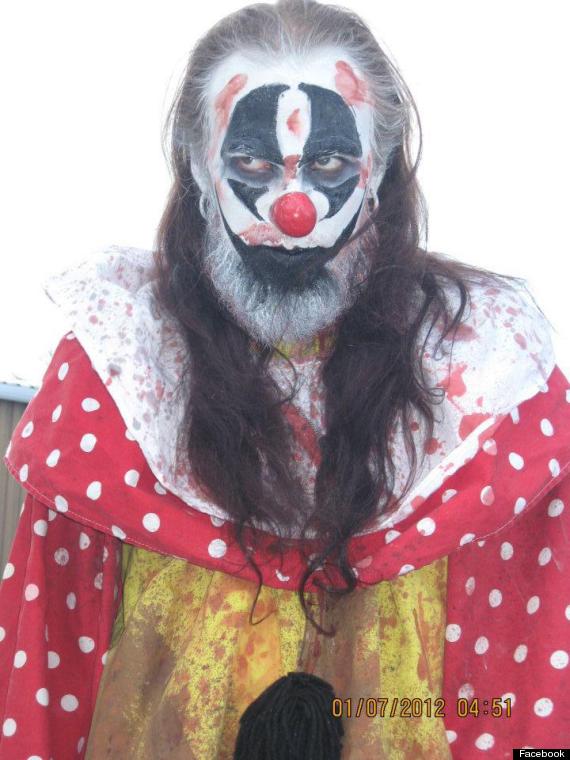 Martin "Vlad" Evanick was charged with producing and sharing child pornography in 2012. Evanick, who dressed as a clown in his Illinois metal band (unsurprisingly) named "The Core Of Your Nightmares," allegedly took pictures of himself engaged in a sex act with a child.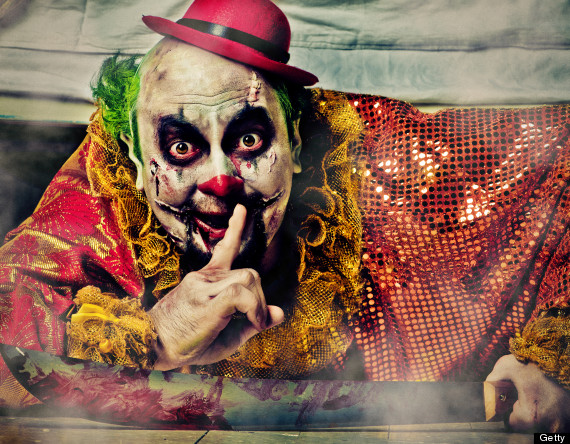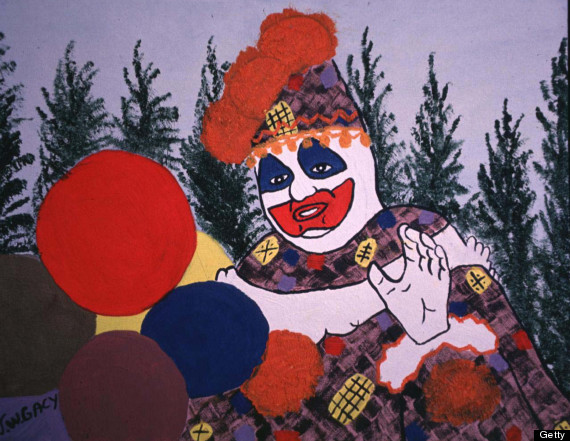 Pogo the Clown, real name John Wayne Gacy, is the most infamous clown in U.S. history. Gacy was convicted of murdering 33 young men and boys between 1972 and 1978. Investiators found bodies of children buried underneath the crawl space of his Chicago home. "The Killer Clown," as he was known, was executed in 1994.
Calling all HuffPost superfans!
Sign up for membership to become a founding member and help shape HuffPost's next chapter
BEFORE YOU GO
PHOTO GALLERY
Creepy Clowns